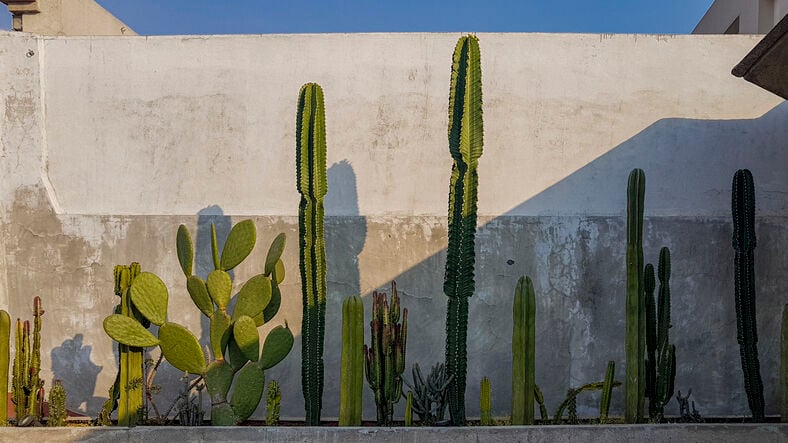 Smaller yards and outdoor spaces such as decks, walls, driveways and balconies cry out for vertical planting. Utilizing this space in our desert climate requires some creative thinking, since a lot of the neat tricks that gardeners in other climates have at their disposal don't work so well in the desert. Shallow vertical planting pockets or upcycled pallet planters, for instance, will result in dead plants because the soil volume is too small and dries out quickly.
So what can you do to maximize your gardening space and utilize the vertical space you have? You will need to choose plants that don't take up much space on the ground but grow upwards. Here are some suggestions.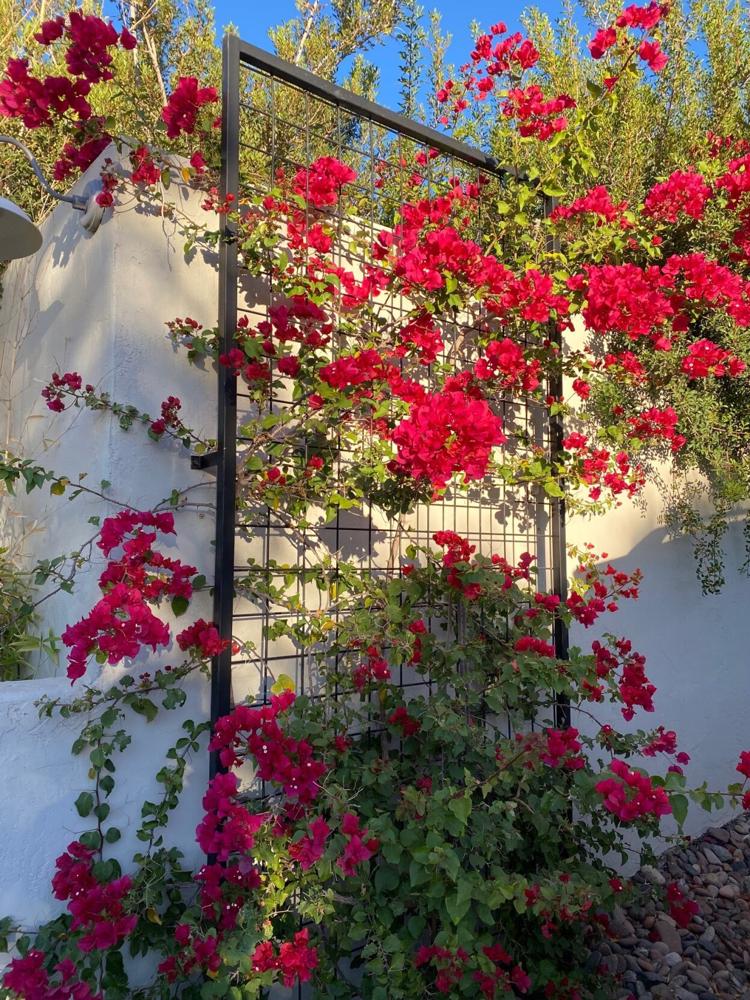 Tip No. 1: Use trellises and vines
An attractive trellis with a beautiful vine growing over it brings a vertical element to your garden and can be leaned up against a wall. You can choose vines based on what you need in your garden. The University of Arizona Extension office has a great, extensive list of landscape vines for our area. You can grow vines over arbors and pergolas, too, creating shade and a green space to relax.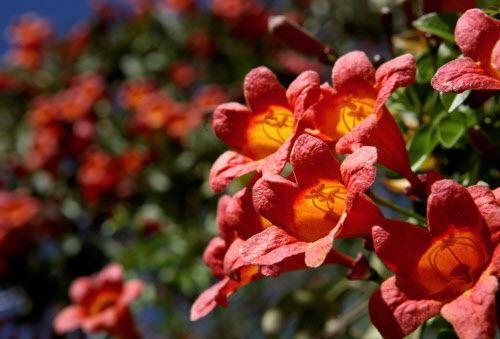 Flowering vines that do well in our climate include twining milkweed (Funastrum cynanchoides), crossvine (Bignonia capreolata), Lady Banks rose (Rosa banksiae), and queen's wreath (Antigonon leptopus). If you have an area with reflected heat, bougainvillea (Bougainvillea spectabilis) and cat claw vine (Dolichandra unguis-cati) will be good options; cat claw vine will damage stucco and other surfaces, and will be very difficult to remove, so make sure you really want it.
If you want fruit, you can grow kiwi (Actinidia deliciosa — you will need both male and female plants), passion fruit (Passiflora spp.), and, of course, grapes (Vitis vinifera).
Tip No. 2: Espalier
Espalier is an ancient trick used the world over to grow trees (mainly fruit trees) along walls. It's a great trick for dressing up a long, tall wall, and you get more space to grow fruit. You can even train your trees to grow in fancy patterns such as criss-cross shapes. Setting up an espalier framework is fairly simple, and requires components easily found in any hardware store.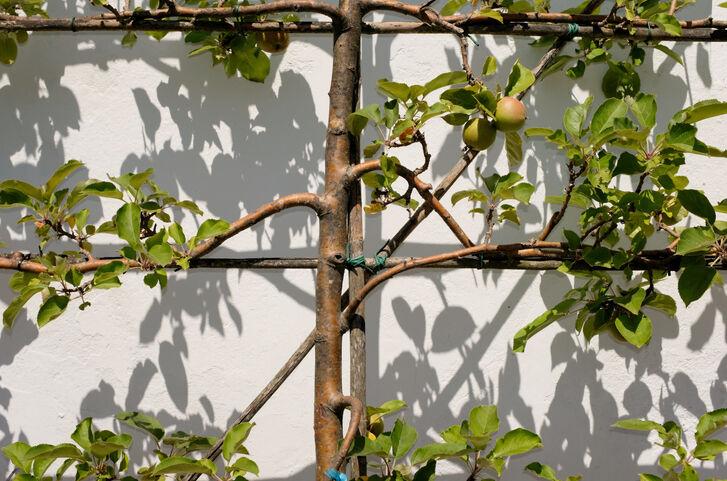 Choose a wall that is east-facing so it gets the morning sun but afternoon shade. Avoid south- and west-facing walls, particularly for non-native trees — they get way too hot in the summer. If you don't have much room, choose dwarf or semi-dwarf varieties. You can espalier grapevines, too.
Tip No. 3: Use plants that grow vertically
Besides vines, these can include trees and shrubs with mostly an upright habit, as well as cacti and succulents that tend to have a tall narrow shape.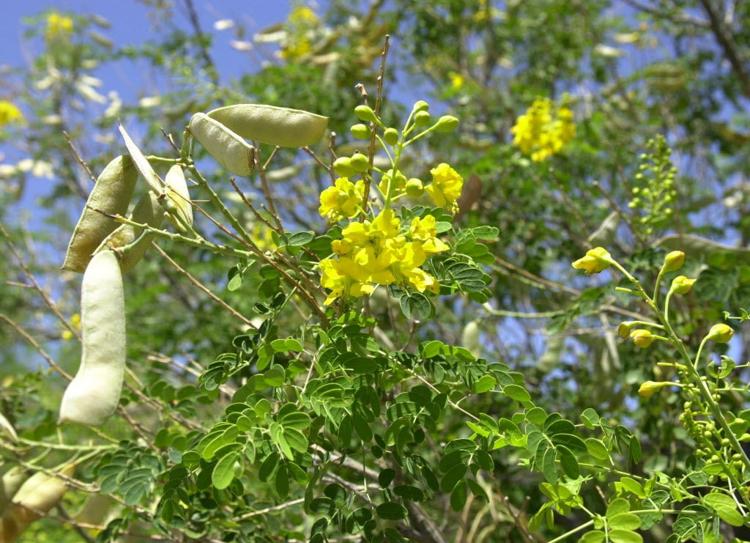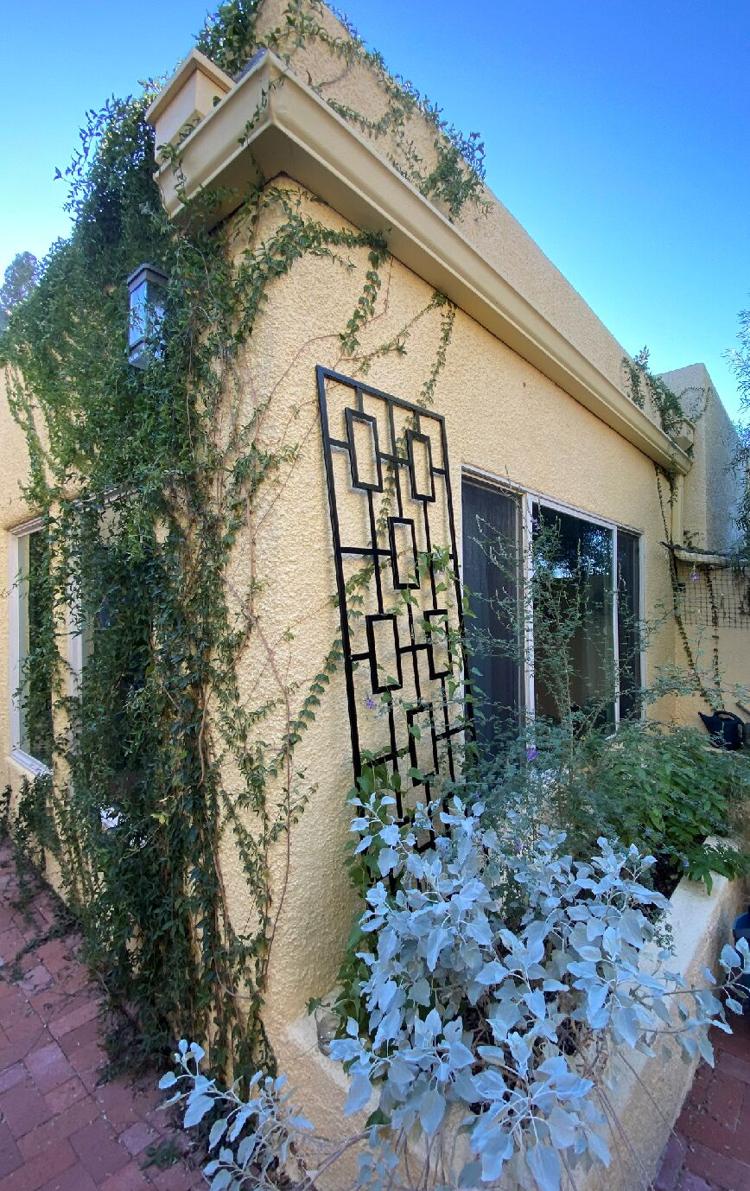 Cacti that grow vertically include Mexican fencepost (Pachycereus marginatus), saguaro (Carnegiea gigantea) and totem pole cactus (Pachycereus schottii var. monstrosus).  Slipper plant (Euphorbia lomelii) is another succulent that fits great into narrow spaces and grows 3 to 4 feet tall. You can also plant soaptree yucca (Yucca elata), which can grow to resemble a small palm tree.
Speaking of palm trees, they can also be a good option for a small space, particularly since their roots will not invade and ruin hardscaping. Check out this guide on Arizona landscape palms from the University of Arizona.
Finally, don't forget about grasses, which can add a lovely, soft, vertical element and don't take up much space (or can be trimmed back). Purple threeawn (Aristida purpurea) and many of the Muhlenbergia species are good candidates. One of my personal favorites is bamboo muhly, or Muhlenbergia dumosa.
Tip No. 4: Use large planters along a boundary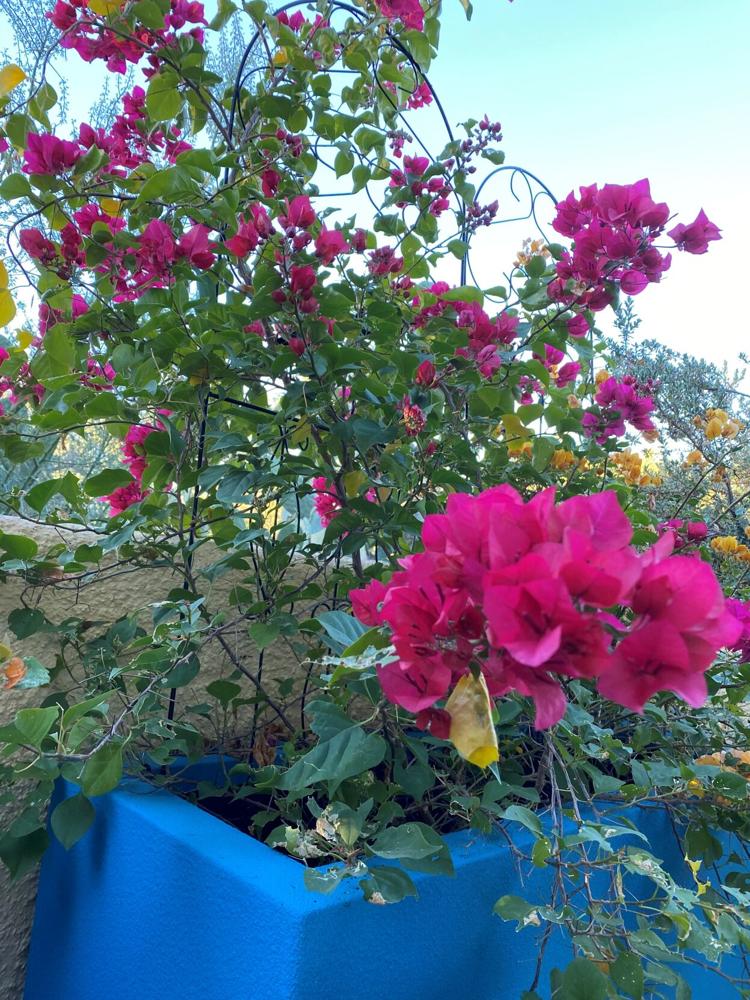 In our climate, planters need to be at least 24 inches deep and wide so that the soil doesn't get too hot and dry out every day. You can plan ahead if you know you will have a large expanse of wall or railing and either buy or construct planters big enough to help your plants thrive.
The hotter the area (for example pavement), the larger your planter should be. You will need to use drought-tolerant plants in your containers so that they survive the summer. Keep in mind you may need to water these daily in the hottest parts of the year.