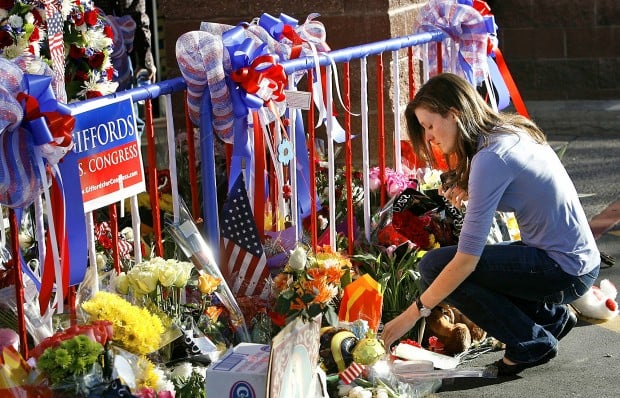 Employees of the northwest-side Safeway that was the site of a mass shooting a week ago returned to work on Saturday.
The store, 7110 N. Oracle Road, reopened at 7 a.m. for the first time since Jan. 8, when a gunman opened fire on the crowd gathered to meet Rep. Gabrielle Giffords at a "Congress on Your Corner" event. Giffords was critically injured, six people died and 12 others were wounded.
The store's employees and members of the community were joined Saturday by Pima County Sheriff Clarence Dupnik for a moment of silence at 10:11 a.m., the time of the shootings a week earlier.
"It went really well," said assistant manager Javier Rivas. "It definitely helped us heal some of the emotions we have."
Rivas, 42, said the store was busy throughout the day on Saturday, with customers expressing support for workers in a variety of ways.
Rivas confirmed that all employees were paid for the days they were scheduled to work while the store was closed. The store also paid workers for one of the three meetings held during the week.
"While our store has been closed, we've been working to make sure our employees are getting the support they need to begin to recover from what happened in their workplace," Safeway said in a full-page advertisement in the Thursday edition of the Arizona Daily Star.