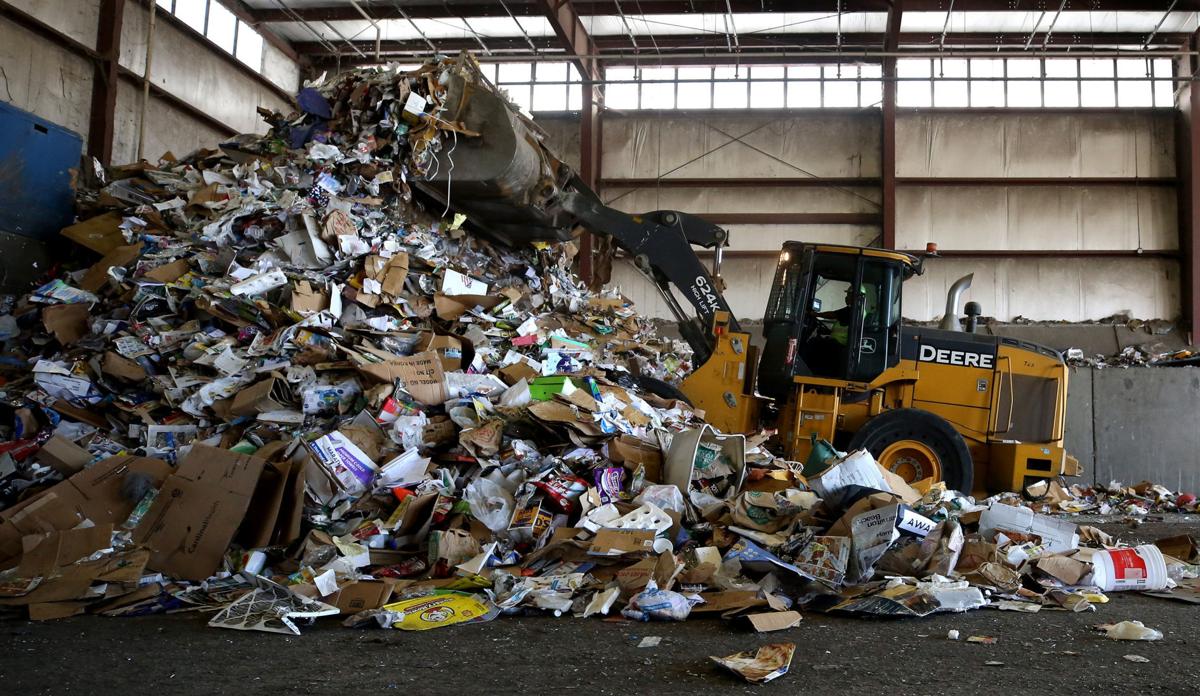 Starting Feb. 1, glass will no longer be accepted in residential and commercial blue bins in Tucson. 
The Tucson City Council voted in November to remove glass from its curbside recycling program, marking the beginning of a communitywide glass reuse plan that will reduce the city's environmental footprint. 
Instead, glass can be dropped off at these drop-off sites around the city:
Ward 6 Council Office - 3202 E. 1st Street
Ward 4 Council Office - 8123 E. Poinciana Drive
Quincie Douglas Center - 1575 E. 36th Street
Mission Manor Park - 5900 S. 12th Avenue
Todd Harris Sports Complex - 2400 S. Craycroft Road
Ft. Lowell Park - 2998 N. Craycroft Road
Armory Senior Center - 220 S. 5th Avenue
Westside Police Substation - 1310 W. Miracle Mile
Santa Rosa Center - 1080 S. 10th Avenue
El Rio Center - 1390 W. Speedway Blvd.
Eastside Police Substation - 9670 E. Golf Links Road
Archer Center - 1665 S. La Cholla Blvd.
El Pueblo Center - 101 W. Irvington Road
Purple Heart Park - 9800 E. Rita Road
Udall Center - 7200 E. Tanque Verde Road
Mansfield Park - 2000 N. 4th Avenue
Ward 5 Council Office - 4300 S. Park Avenue
Patrick K. Hardesty Center - 1100 S. Alvernon Way
Los Reales Landfill - 5300 E. Los Reales Road
Tucson Fire Department, Station 15 - 1925 S. San Antonio Drive
Eastside City Hall - 7575 E. Speedway Blvd. 
Glass bottles and jars dropped off at the above locations should be empty, clean and dry with lids and caps removed. Beginning Feb. 1, the blue barrel program will accept plastic bottles, jugs and containers, paper, cardboard and aluminum/steel cans.
A guide to what you can — and can't — recycle in Tucson
What to recycle and what not to recycle ─ it's confusing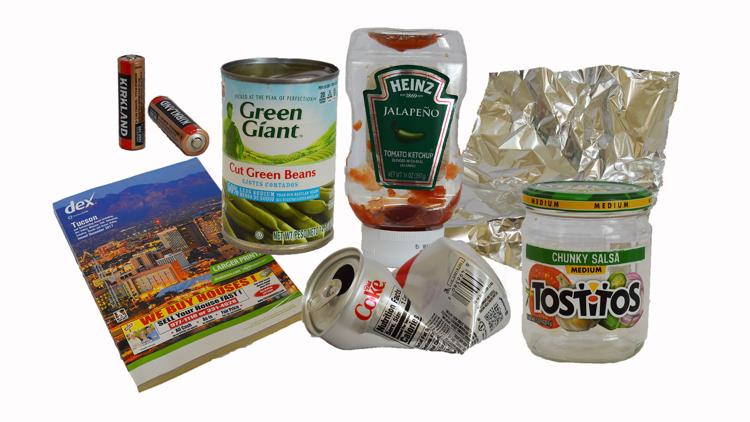 You've been living off the grid if you haven't heard that many restaurants are not automatically giving customers plastic drinking straws. Those straws are the latest thing people want to keep out of landfills.
And a landfill is where they would go, because you can't recycle them.
You want to make sure you're recycling all that you can, but recycling can be tricky. 
Because here's the thing: If enough contaminants are in the load of recycling that aren't easily and quickly removed, the entire load could end up in a landfill.
It is important to learn the recycling rules for your area so you aren't contributing to the high rate of contamination.  
And if you're thinking recycling is too complicated, simplify it.
Recycle the most important and cost-effective items and don't worry about the rest: 
Cans ─ soda, soup, other cans (empty, clean and dry is the rule for all recycling) and you can leave the labels on
Plastic ─ water bottles, other drink bottles, clamshell fruit or take-out containers, rigid plastic like detergent bottles
Paper ─ junk mail (plastic windows on envelopes are fine), newspapers, office paper, shredded paper (in clear plastic bags for much of the area) and cardboard
What is contamination?
Contamination is anything put in the recycling bin or barrel that can't be recycled here in Southern Arizona.
That includes food particles left in containers, plastic bottles with liquid left in them, oily pizza boxes, dirty soup cans and lunch take-out containers that weren't washed. It also includes Styrofoam or plastic foam, plastic bags, plastic straws, batteries, fast-food drink cups, heat-resistant glass and many other things.
So, what can you recycle? And what should you just throw in the trash? Here's some help. 
Simplify your recycling
Recycling rules are confusing. That much is certain. We have received hundreds of emailed questions about recycling.
Many asked about recycling things that many of us would not have thought of recycling: Jewel cases that once held CDs, rubber bands, air conditioner filters, bath mats, plastic pool covers, books and even lava lamps. Don't recycle any of these. Some of them may be reusable, however, if you are creative.
A sorter at a recycling plant has told of having to remove used diapers, sanitary pads, dead animals and used needles from recycling. It should be obvious that these aren't recyclable.
We suggest you keep it simple. The important and easier things to recycle are:
Cans ─ soda, soup, other cans (empty, clean and dry is the rule for all recycling) and you can leave the labels on
Plastic ─ water bottles, other drink bottles, clamshell fruit or take-out containers, rigid plastic like detergent bottles
Paper ─ junk mail (plastic windows on envelopes are fine), newspapers, office paper, shredded paper (in clear plastic bags for much of the area) and cardboard
If you have something you can't recycle, but it's still good, why not consider Freecycle? Start at freecycle.org to find out more. Your trash may very well be someone else's treasure.
Reduce water use in rinsing out bottles and cans by saving the cold water you might otherwise waste waiting for hot water in a bucket or pitcher. Use it to water plants after rinsing out your cans or bottles.
Consider not using plastic grocery bags if you aren't going to recycle or reuse them. See a video online showing how to make a bag out of an old T-shirt. You'll have a unique grocery bag. Go to tucson.com/tshirtbag
You can't recycle small appliances that don't work ─ if they work, try Freecycle or donating. You can take them to a landfill, however. Tucson residents can go to Los Reales landfill, 5300 E. Los Reales Road, open 6 a.m.-5 p.m. Mondays through Saturdays. County residents can use that or others, but will be charged a fee, usually about $10.
Magazines and junk mail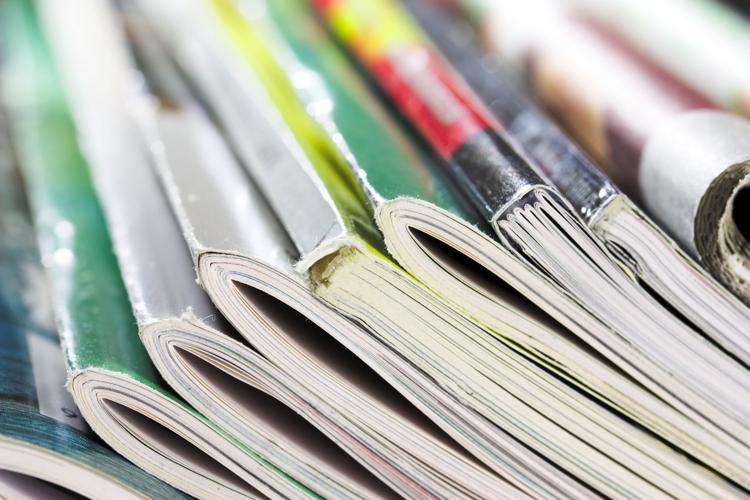 Once upon a time, we were told that glossy paper like that used in magazines and a lot of "junk" mail was a no-no for recycling.
That is no longer true. Technology has improved and equipment at recycling plants can handle much more than was once possible.
If you still get paper magazines and catalogs by snail mail, you may toss them in your recycling bin or barrel once you have finished reading them.
And for junk mail, just pile that in the recycling bin, but don't rip it up first, leave it whole. If envelopes have a little cellophane window, leave it there.
Keep the lids on plastic bottles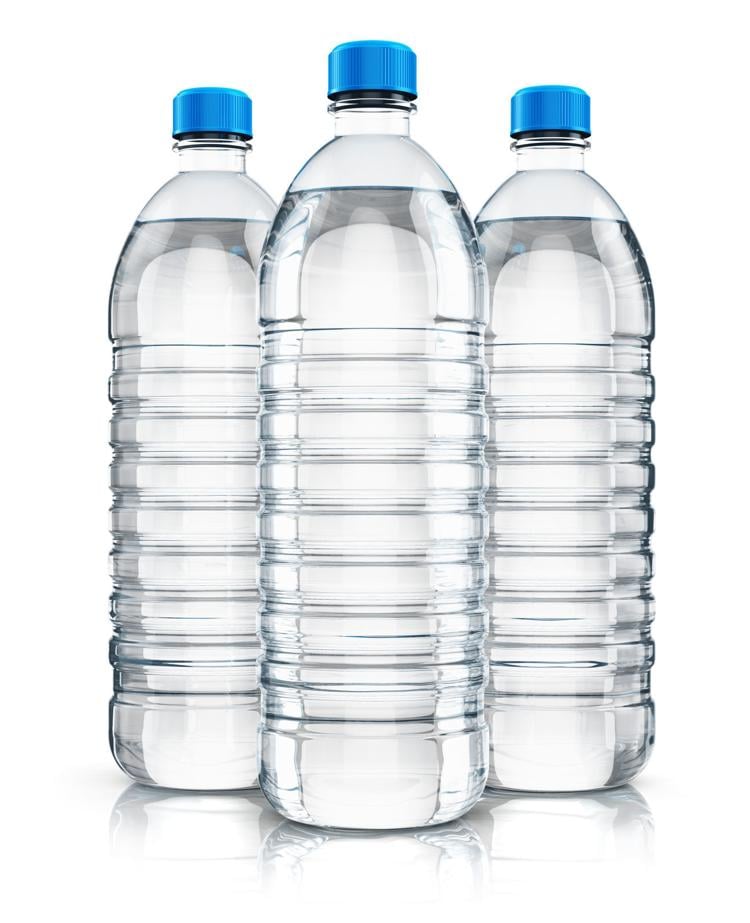 The city of Tucson says it's better to leave the lids on plastic bottles. Most lids are small enough to fall through the machinery, so leaving them on helps keep the machinery running.
If you're in doubt, you can always throw the lids away. Just don't put them in the recycling bin separately. However, the lids for plastic bottles help the bottles retain their shape through the mechanized process, and they are also a good source of plastic as well.
The best guideline is to make sure the things you recycle are empty, clean and dry. Another is that items smaller than a tennis ball may fall through the machinery.
This helps answer another common question emailed to the Star about recycling. Those plastic prescription bottles should not be recycled. They are too small.
You can wash them and use them to hold nails and screws in your workshop, or to hold beads and smaller crafting materials.
Those little plastic coffee pods used in personal coffee makers should not be recycled either. They're too small.
Cardboard cereal, pasta boxes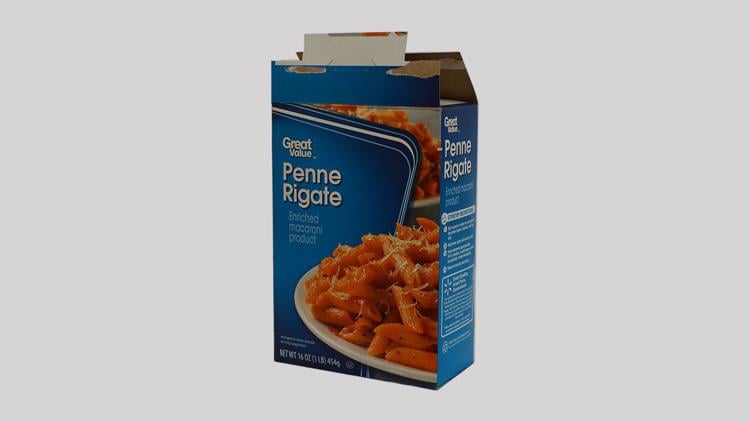 Cardboard cereal and pasta boxes are recyclable. Rarely does food stick to the inside, so you can just shake it out.
Remember to flatten it, which works best if you open the bottom first. Take the wax paper bag out of the cereal box and toss it before recycling the box.
If food gets stuck on the box or something oily drips on it, recycling is no longer an option. Then you should throw the box out.
Plastic drinking straws
Don't recycle plastic drinking straws. They are too small for the machinery and hard for human sorters to pick up.
If you have heard about sea turtles with straws in their noses, recycling these straws won't help them. Putting them in the trash so they go to a landfill instead of littering will help. But the best option is not to use them.
If you must use straws or just like them a lot, it is getting easier to find washable straws these days. These are made with a thicker plastic so they won't break when they are used more than once. There are also stainless steel straws that will last forever.
It is important to remember that you must keep them clean, however. When you wash them, use a large pipe cleaner to clean inside the straws.
Another option is a cleaning brush. It will last longer than a pipe cleaner. These are now readily available for cleaning straws, but if you can't find one, look in the pet-food section where you find aquarium equipment for smaller brushes with long enough handles to push them through the length of a straw. Sterilize it with bleach as often as you do your dish cloth.
Aluminum foil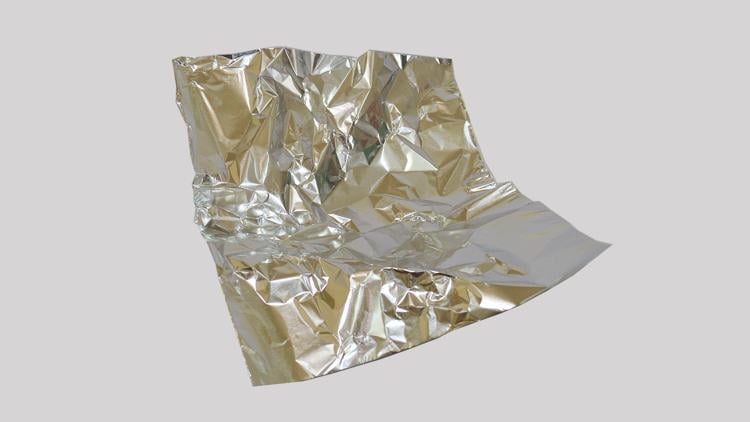 You can recycle aluminum foil, but first make sure there is no food left on it.
Did you know you can reuse foil? Depending what you wrapped in it, don't reuse it if you wrapped raw chicken or other raw meat. You can wipe it off and fold it to use again.
Once that piece of foil has outlived its usefulness, however, wipe it off and recycle it. Wad it up loosely into a ball.
The same goes for aluminum disposable pie pans and roasting pans. They can often be reused and then recycled, but they must be clean.
Unfortunately, the sides of these are often crinkly and ridged. If you think food or oil is still stuck in those ridges, throw the pan in the trash.
Milk, juice cartons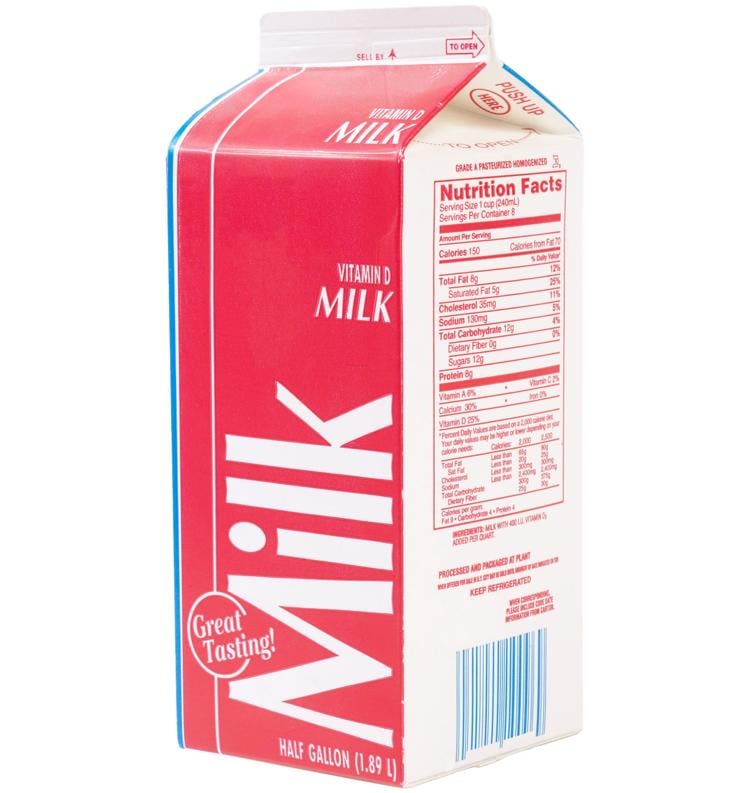 Even thought these cartons often feel like they are coated with wax, a representative of Tucson Environmental Services says they may be recycled.
Of course, rinse them out first and let them dry. Either leave the lids on or throw them away.
Juice pouches are a different matter. Throw them away.
Shredded paper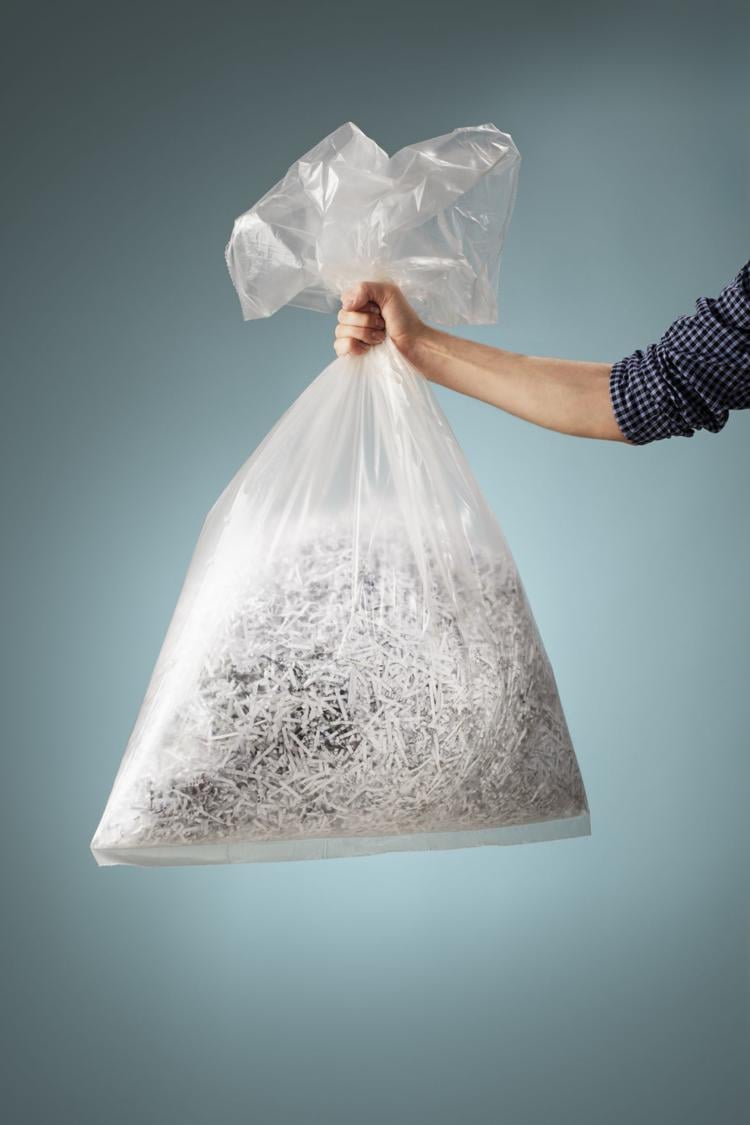 Should you recycle shredded paper? It depends.
If you live inside the city limits of Tucson, you can recycle shredded paper. It should be placed in a clear plastic bag and put in your curbside recycling or community bin. Clear bags are the only ones permitted and this is the only exception to the "no plastic bags" rule.
However, if you live outside the city of Tucson, it depends where your recycling is processed. Chances are you can't recycle shredded paper. Waste Management won't accept it.
Photos should never be recycled.
Clear plastic bags can be purchased Costco or other business-supply stores. We have found them online at Walmart.com and Amazon.com.
Plastic pill bottles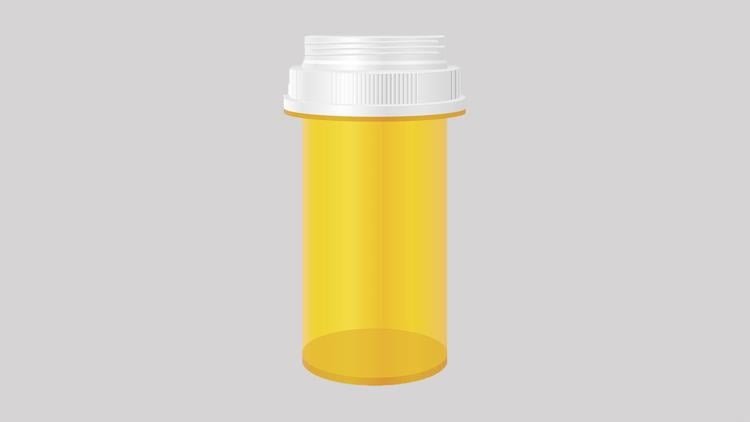 Prescription pill bottles are too small for the machinery in recycling plants to handle, so don't recycle them. 
But you can reuse them. They can hold nails and screws in the workshop or beads and buttons in the craft or sewing room.
There are other ways to reuse these pill bottles. First remove the label and wash them. Then you can take them to Pima Animal Care Center, 4000 N. Silverbell Road, which uses them for pet medications.
Plastic grocery bags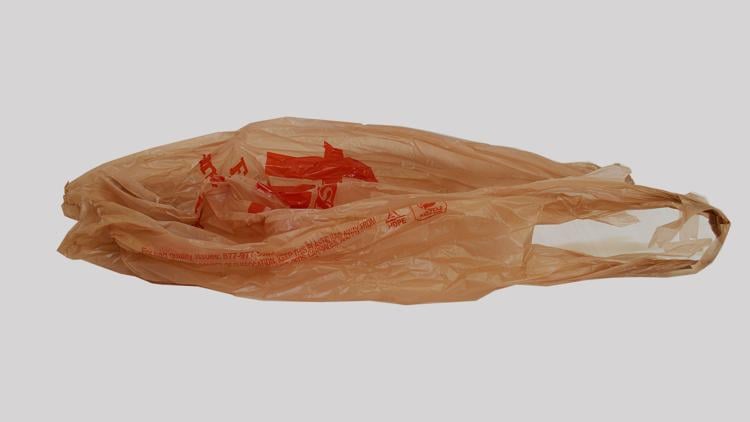 Plastic grocery bags should never go in your recycling bin.
They get caught in the machinery at the recycling plant. The same goes for all flimsy plastic like dry cleaner bags, produce bags, plastic wrap, etc.
You can take plastic bags back to the grocery store where you can often find a large recycling collection bin. There are companies that recycle the bags to make plastic logs and planks often used for decks. Other things are made from this plastic as well. Check the bags for receipts and other foreign items before recycling.
A group at The Fountains at La Cholla in Tucson cuts grocery bags into strips and crochets them into sleeping mats for homeless people. The mats are light and easy to carry.
The next best alternative is not to use plastic grocery bags at all. It's easy to find cloth bags for your groceries, which are stronger and can hold more.
You can make your own out of old T-shirts even if you don't sew.
Phone books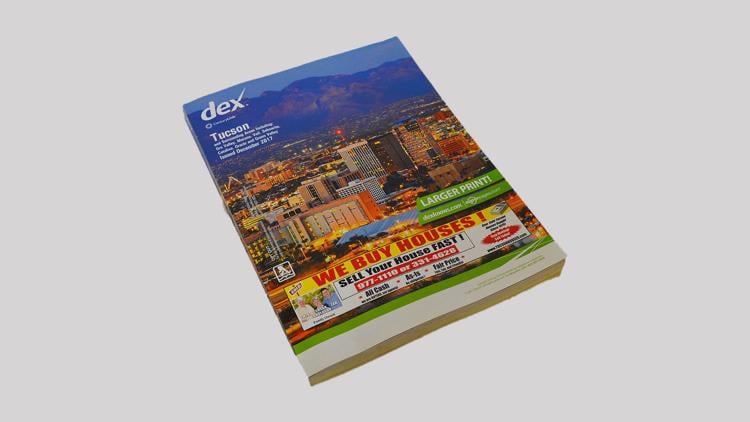 We may not use paper phone books much anymore, but they are still a reality, so when you have one you no longer use, recycle it. And yes, you can put it right in your bin, barrel or recycling dumpster, cover and all.
What about other books, like paperback and hardbacks? A much better choice would be to donate them to the Pima County Public Library. If the library doesn't need them, the Friends of the Pima County Library will sell them in one of their fundraisers.
A reader asked about old textbooks that no one would want. They wouldn't be recyclable, but if you are highly motivated, you could tear out the pages and recycle them.
Cardboard packing boxes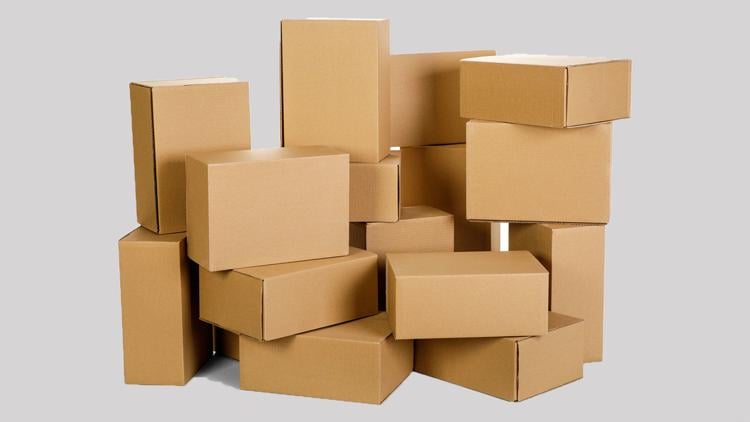 It almost seems like a no-brainer. Of course packing boxes are recyclable, right? Right.
But then there were questions. What about the packing tape? How small do they have to be folded? They won't fit in the bin.
If the box has the normal amount of packing tape a strip on the bottom, the top and covering the label — you can leave the tape on. If the box has been used many times and has layers of tape, or an overzealous packer wrapped the entire box in tape, remove what you can.
Break the boxes down flat and fold them to get them into your bin or barrel if that's what you have.
In some areas, residents each have a small bin, in which case you can put the bin on top of the flattened boxes on recycling day since those are handled by people. If you have a larger barrel that gets picked up by mechanical arms to be dumped into the truck, try to put the boxes in such a way that they won't get stuck.
If you have a community recycling dumpster, you should be able to just toss them in depending on your community's rules.
Also recycle the cardboard inner roll from paper towels and toilet paper, and recycle cardboard egg cartons as long as no eggs broke in or on the carton.
Soup and soda cans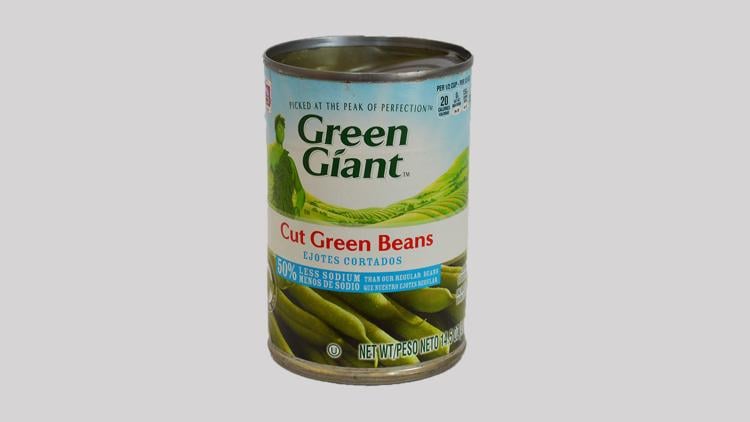 The rule is "empty, clean and dry," but otherwise, yes, recycle those cans.
Soda cans are easy: a quick rinse, shake the water out and they're good to go. They'll probably dry in the recycle bin. But don't crush them. The machinery handles them better if they aren't flat.
Soup or vegetable cans must also be cleaned out, but you can leave the labels on.
If you opened it with a can opener and the top is detached, throw it in the trash and just recycle the can. The same goes if the lid is barely attached. If it is on solidly, push it into the can once it's clean.
What about those orange juice concentrate cans and coffee cans that are cardboard but have a metal rim? Don't recycle those, put them in the trash.
Plastic drink bottles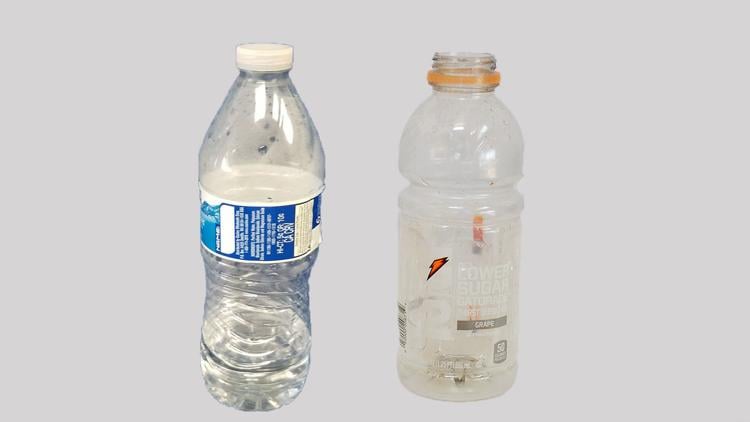 Plastic water bottles have their place, maybe, in a pinch. But we shouldn't need them for the most part because there are great reusable water bottles available at so many stores.
If you are worried about chemicals in hard plastics, you can get stainless-steel water bottles. They are generally well-insulated, too, so your water stays cold.
Still, if you have plastic water bottles, you should recycle them once they are empty. Either leave the lids on or throw them away, but don't put the lids in the recycle bin alone.
Other plastic drink bottles are recyclable as well. Examples are Gatorade bottles and soda bottles. You must rinse them out first and let them dry.
These will be recycled and may become drink bottles once again.
While you're putting your drink bottles in the recycling, don't forget that a plastic gallon or half-gallon milk jug can be recycled as well. The rules are the same as for water bottles: empty, clean and dry. It's OK to smash it a little, but don't flatten it.
Batteries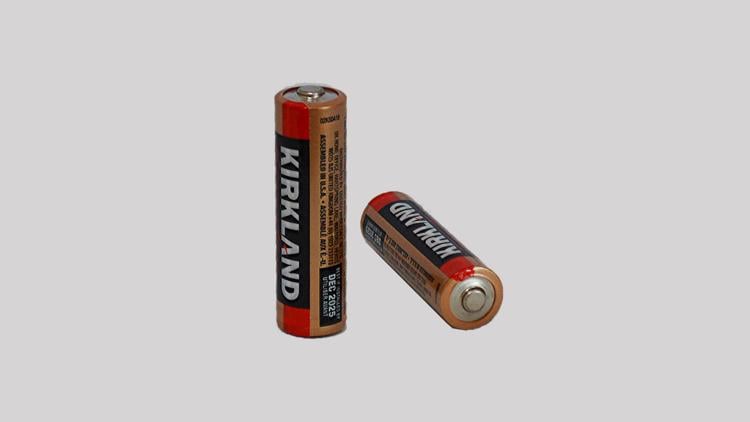 There are different kinds of batteries, some recyclable and some not.
That little bunny with the drum may go on for a long time, but when he stops, those alkaline batteries can't be recycled. We're talking about the regular AAA, AA, C, D and 9-volt batteries. It is OK to throw them in the trash.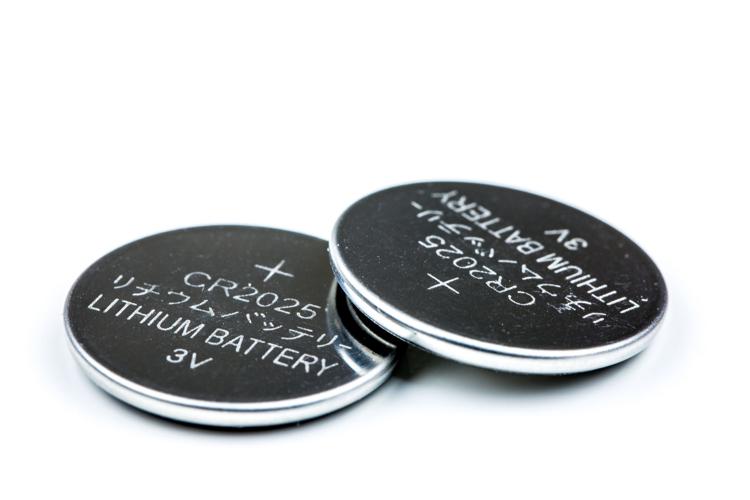 The answer is different for all rechargeable, lithium, hearing aid and even car batteries.
Never put them in the trash as they are a pollutant. You can recycle all of them, though. But don't recycle them curbside.
Tucson Clean & Beautiful has a directory of places where you can drop off things you can't recycle curbside. Go to tucsoncleanandbeautiful.org/recycling-education/recycling-directory/ and click on batteries or any other item you are trying to get rid of. You can also email recycle@tucsoncleanandbeautiful.org or call 520-791-5000.
Glass jars: This rule has changed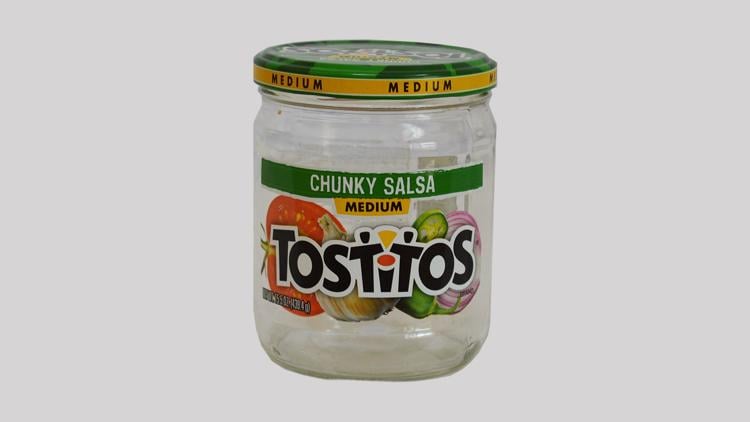 Clean glass jars can be recycled. However, in just about all cases, you can't recycle them in your curbside bins or barrels. As of Feb. 1, 2021, Tucson Environmental Services will accept glass bottles and jars at centralized locations only. Go to facebook.com/TucsonEnvironmentalServices to find out where these purple bins are located.
While Waste Management has not made a statement regarding glass, it uses the same sorting center that Tucson uses. Hughes Sanitation will not accept glass. If you are outside the city and don't use Waste Management or Hughes, check with your provider. This will be updated as we hear from more providers.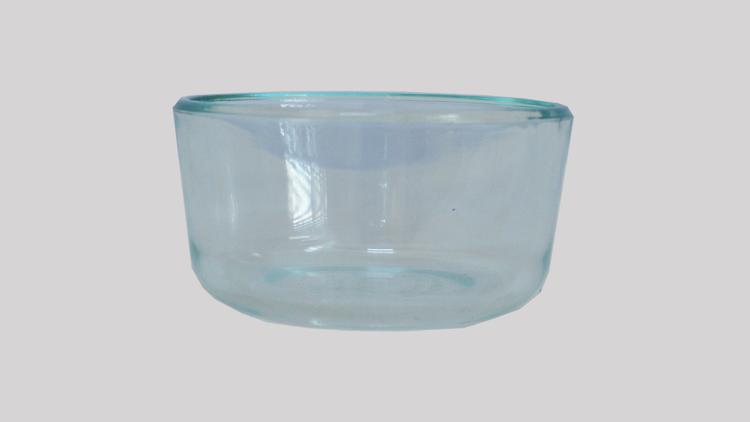 There is a lot of "glass" that isn't recyclable with any company. Ceramic items, crystal and heat-resistant glass like Pyrex are all not recyclable.
Disposable coffee, fast-food drink cups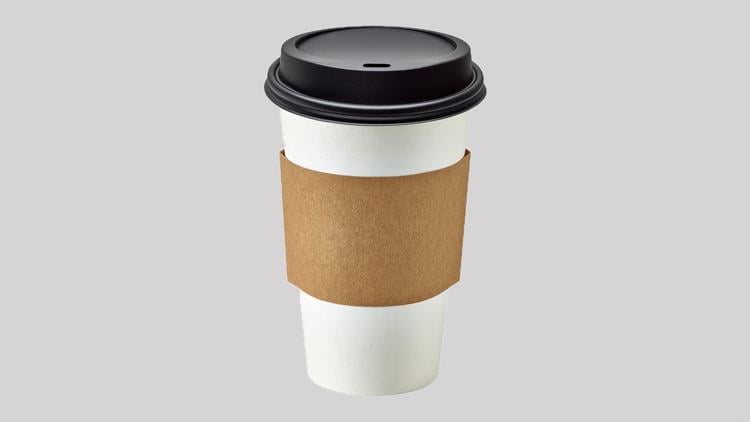 Coffee shops are everywhere and so are those take-out cups. They even make reusable cups that look like the throw-away kind.
If yours is reusable, wash it and reuse it.
But if it is cardboard, plastic, plastic foam, or any other "disposable" substance, dispose of it and the plastic lid in the trash, not the recycling bin. That includes the sleeve that keeps your fingers from being burned.
Fast-food soda cups, plastic lids, convenience-store cups and similar products should not be recycled.
Some fast-food restaurants are now using clear, plastic cups with the code #1 in the triangle on the bottom. If you can get these clean, you may recycle them.
Styrofoam and bubblewrap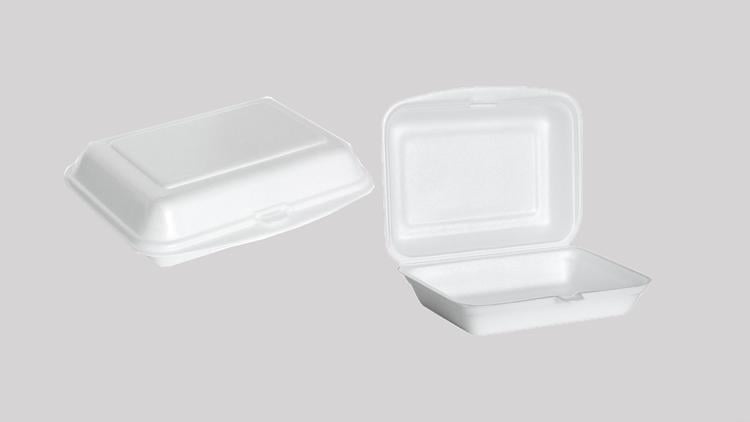 Styrofoam often has a little triangle with a number on it. Does that mean it's recyclable? What about bubble wrap?
That little number in the triangle tells what kind of plastic an item is, not that it is recyclable.
Styrofoam is a trademarked brand of polystyrene foam. It is used as packing material, insulation and similar uses. It is extruded polystyrene foam.
Coffee cups, take-out containers and egg cartons that appear to be Styrofoam are somewhat similar, but they are made of expanded polystyrene foam. They feel a little different, are more easily crushed and don't carry the Styrofoam brand name.
None of them, however, can be recycled. Throw them away.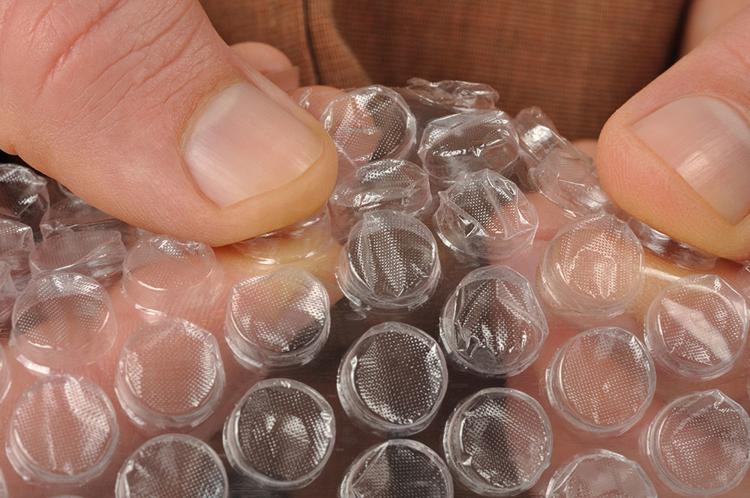 Bubble wrap is another item that you just can't recycle. You can entertain yourself popping the bubbles, but then you'll have to throw it out. Envelopes lined with bubble wrap are not recyclable, either.
However, if you don't pop the bubbles, many shipping stores will use your bubble wrap again. They may take your packing "peanuts" as well.
Campaign sign
Is it OK to recycle political campaign signs, dog food bags and foil-lined cartons?
A reader asked if those campaign signs on every street corner during an election can be recycled when they are collected after the election.
They cannot be recycled. Many of us no doubt wish they were never used in the first place. Once the signs are made, however, they are destined for a landfill some day in the future. Perhaps some will be reused first. It would be nice to hear that a new sign was pasted over an old one.
Most of us aren't in control of those signs, but we can make our own choices with dog-food bags.
That plastic liner in that bag is meant to keep the dog food fresh. Your best friend shouldn't have to eat stale food. But that liner also means the bag can't be recycled. Unless you can separate the liner from the paper, it's trash.
The same goes for cartons that are lined with foil to keep some drinks fresher. You'll have to throw them out. As mentioned earlier in this space, cardboard cans with a metal rim can't be recycled either.
You may see a trend here. Some items that are a combination of materials that can't be separated shouldn't be recycled in Tucson or with Waste Management.
Arizona Sanitation's website (arizonasanitation.com), however, indicates they will accept pet food bags, so nothing is absolute.
If you aren't sure, throw it out.
Yard waste
"Sticks and stones may break my bones," and they aren't too kind to recycling machinery either.
It makes sense that rocks shouldn't be put in your curbside recycling, but you should keep grass clippings, leaves, bush clippings and all yard waste out of the recycling bin as well.
You might consider composting if you have the space. That will help take care of some kitchen garbage and your yard clippings.
Your trash and recycling provider probably schedules brush and bulky pickups once or twice a year, and in most cases you can call and ask for one if you need a pickup that doesn't coincide with the company's schedule.
If you live inside the Tucson city limits, go to tucne.ws/10p2 for more information. Outside of Tucson, check with your provider.
Household hazardous waste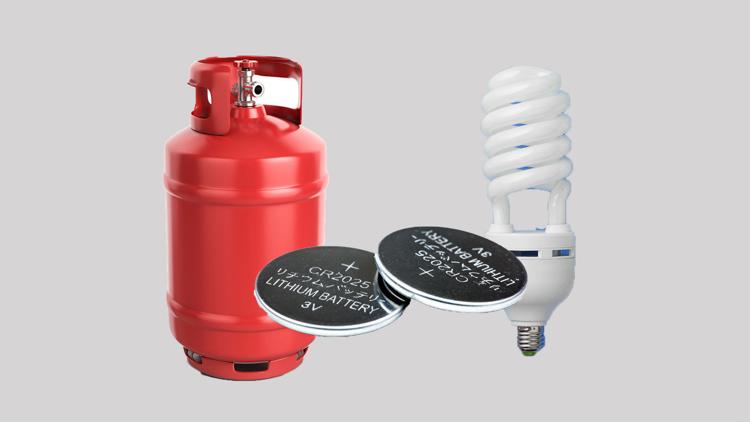 What is household hazardous waste and what should we do with it?
Household hazardous waste includes automotive fluids and batteries; rechargeable, lithium and button batteries; leftover paint and solvents; cooking oil; chemicals for pools, gardening and pest control; propane cylinders; fluorescent or compact fluorescent light bulbs and anything labeled as dangerous or toxic.
These things should not go in your curbside recycling, and most shouldn't go in your trash, either.
Most Lowe's and Home Depot stores will take your spent compact fluorescent light bulbs, which is easy if that is your only hazardous waste.
Otherwise, you can drop any household hazardous waste off at 2440 W. Sweetwater Drive, from 8 a.m.-2:30 p.m. Fridays only; or at Los Reales Landfill, 5300 E. Los Reales Road, 8 a.m.-4:30 p.m. Mondays-Saturdays.
Drop-off is free if you are a Tucson resident. Those living outside the Tucson city limits will be charged a $10 fee. More information is available at tucne.ws/10jr
These sites do not accept commercial hazardous waste or medical waste. For more information on household medical waste, go to tucne.ws/10nz
Keep smaller items away from the recycling bin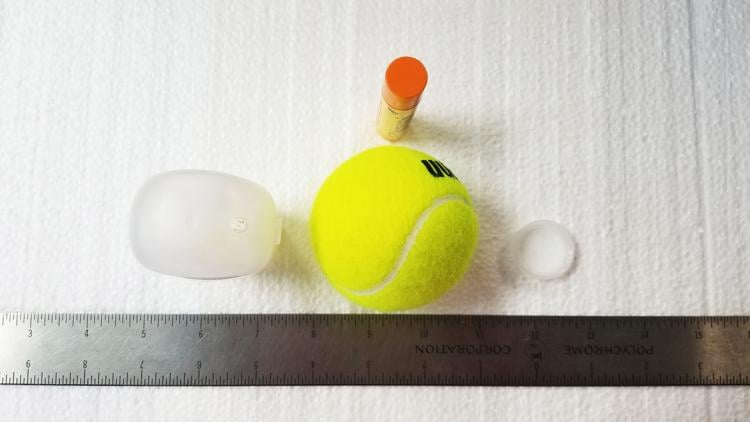 What's too small?
We have been told that anything smaller than a tennis ball shouldn't go in your recycling bin because items that small can fall through the machinery at the plant.
Judging by the emails received about this column, many people don't have tennis balls lying around the house. So we did some measuring.
The circumference of a standard tennis ball is roughly 8.75 inches. Divide that by pi (3.14), and the result is 2.79 inches, the diameter of the tennis ball.
Anything that is smaller than 2.79 inches (2 13/16 of an inch) is too small. Another way to think about this is anything that would fit through a hole 2.8 inches wide (allowing for a margin of error) is too small. If it won't fit through one way, but will fit through another way, it's too small for the recycling plant machinery.
This does not include water bottles, soda bottles and smaller soda cans. They won't bounce through a hole that size even if you can get it through manually. Recycle these.
Don't recycle pill bottles, bottle caps that aren't well attached to their plastic bottles or really small cans.
Is recycling cost-effective?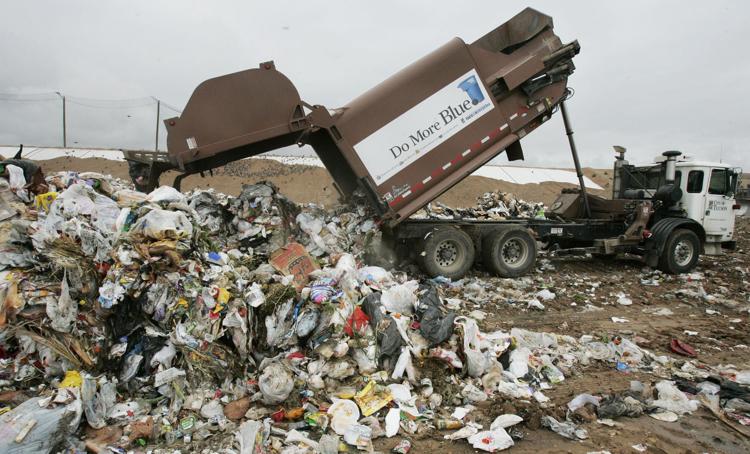 The cost-effectiveness of recycling is mostly found in energy saved. It takes less energy to make products from recycled materials than to produce them from raw materials.
According to private hauler Waste Management, recycling one aluminum can save enough energy to run a television for two or three hours. It takes less energy to make new aluminum cans from recycled aluminum than to refine aluminum from the bauxite ore it comes from. Bauxite is mostly imported, an additional expense.
Recycling steel cans, like those used for canned foods, saves 75 percent of the energy it takes to create steel from raw materials.
There's a reason people say to recycle paper and save the trees. According to Waste Management, recycling 500 average phone books could save between 17 and 31 trees, 7,000 gallons of water, 463 gallons of oil, 587 pounds of air pollution, 4,077 kilowatt hours of energy and landfill space.
Recycling is cost-effective as long as it is done thoughtfully. Paper should be dry, food cans should be rinsed out and oily cardboard, like pizza boxes, should be kept out of the recycling bin.
You may wonder if the water used to clean jars or bottles is worth it. After all we live in the desert. However, you can be smart about this.
You can wash out food containers when you're doing the dishes. Most could go on the top rack of your dishwasher. If you do dishes by hand, clean them out in the dishwater in your sink after you've done the other dishes. Rinse quickly. Some people fill a second sink with rinse water. You wouldn't be using any extra this way.
In the end, you must decide for yourself.
Going beyond recycling in the name of eco-friendliness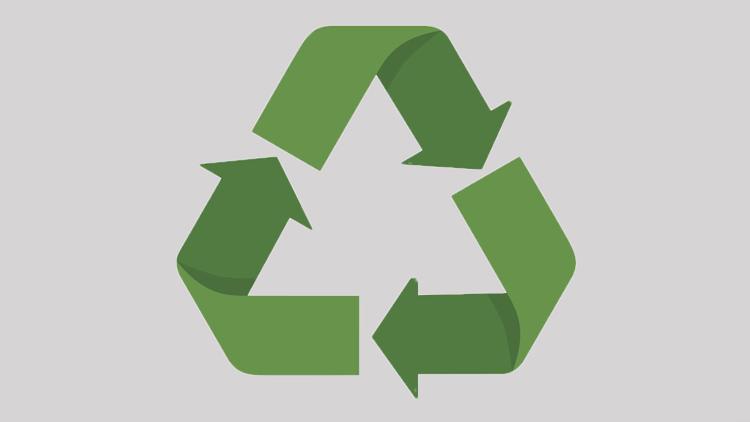 We've all seen that three-arrow triangle that we often take to mean something is recyclable. But what does it actually mean?
It means "reduce, reuse, recycle." It's how we save our natural resources.
Recycling is good. It saves energy and resources. But recycling has company in that triangle.
The first thing we can do to save our resources is to reduce their use. Use fewer disposable items. We are a consumer culture so this is hard for us.
That means using stainless steel or some other type of reusable water bottles instead of plastic ones. It means drinking without a straw at a restaurant or bringing along your own reusable straw.
Reduce the use of plastic grocery bags by using cloth bags at the store. See a video with instructions on making a no-sew bag from an old T-shirt at tucson.com/tshirtbag
The next thing to do is reuse. Use your old plastic pill bottles for storing nails or take them to Pima Animal Care Center — clean and without labels — for them to reuse.
Crafters are particularly good at reusing things that normally get thrown away.
Many moving companies will take your moving boxes if they are still in good shape. They can be used again — perhaps more than once or twice — before they are recycled.
Some shipping companies will even accept your bubble wrap and foam "peanuts" for packing.
Recycle what you can, but wouldn't it be nice if we didn't have to recycle so much or throw so much away because we didn't use so much?
Recycling: A list
Recycling: A list (larger print ─ two pages)
Make a grocery bag out of an old T-shirt
Recycling grocery bags into help for the homeless
Watch: How to make the most of your used holiday wrapping paper