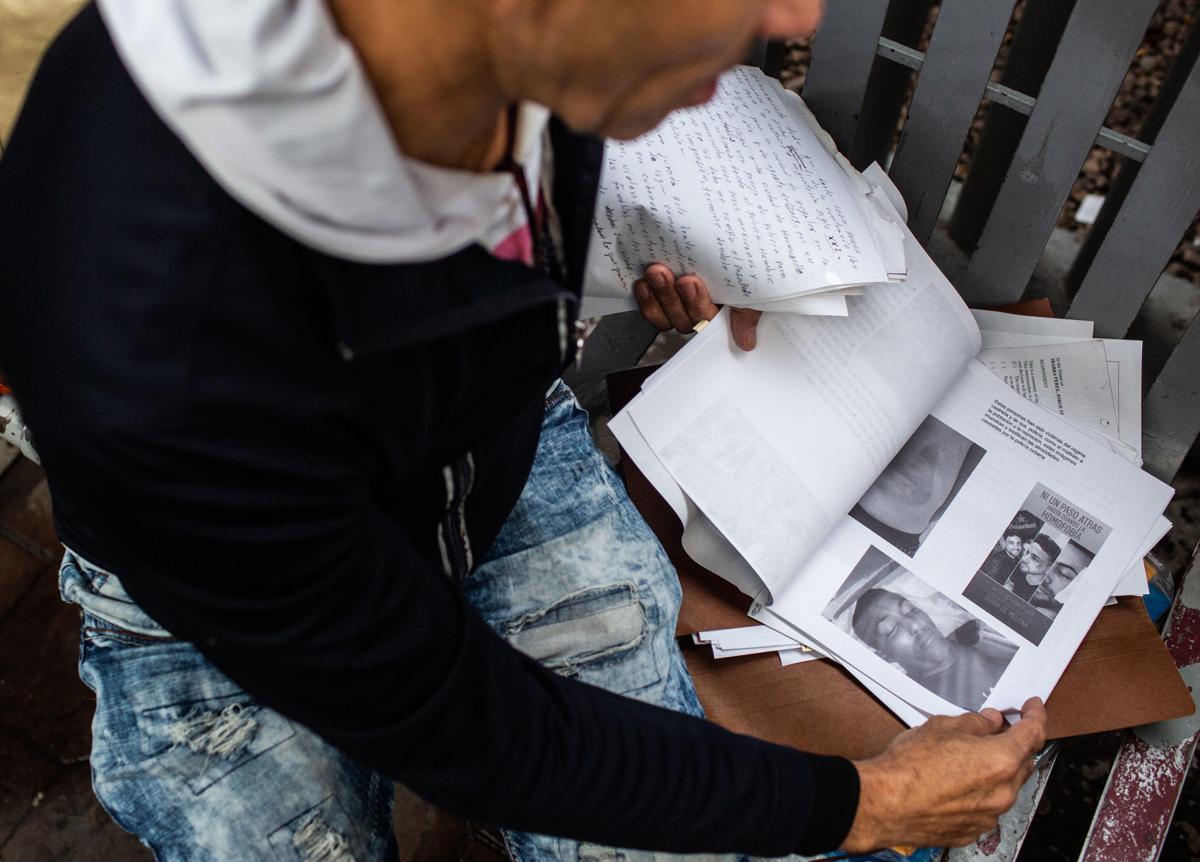 Asylum seekers in Nogales, Sonora, must contend with a complex problem: They don't have lawyers to guide them through the labyrinth of U.S. immigration laws.
None of the several dozen asylum seekers interviewed there by the Arizona Daily Star in the last two weeks has consulted a lawyer or knew of other asylum seekers who had consulted a lawyer, a common scenario along the length of the U.S.-Mexico border.
Only about 4% of the roughly 56,000 asylum seekers who entered Migrant Protection Protocols proceedings from January to November 2019 had legal representation, according to the Transactional Records Access Clearinghouse at Syracuse University, which compiles data obtained from federal agencies.
Under the Migrant Protection Protocols, also known as Remain in Mexico, asylum seekers speak with U.S. officials and then are sent back to Mexican border towns to await immigration court hearings in the United States. The program began in January 2019 in California and expanded to Texas before starting in Arizona in November.
Under that program, Customs and Border Protection bused more than 700 asylum seekers from Arizona to El Paso and then Ciudad Juarez, Chihuahua, in November and December. Since the start of January, CBP no longer buses asylum seekers to El Paso. Instead, 30 asylum seekers are sent back to Nogales each weekday to wait for hearings in El Paso, a CBP spokeswoman said Friday.
"If someone doesn't have a lawyer, particularly out of the El Paso court, there's a very low chance that they're going to be able to win their case," said Luis Guerra, a staff member of the Catholic Legal Immigration Network that provides legal help to asylum seekers in El Paso and San Diego.
Even with the basics of the asylum system, "there's a lot of confusion," Guerra said.
For Jorge Ibarra, a 48-year-old Cuban asylum seeker in Nogales, only a few facts are clear: "If I go back to Cuba, I go to prison." When it comes to navigating the Mexican and U.S. immigration systems, "I don't understand anything," Ibarra said.
On Thursday morning, Ibarra sat on a rain-splattered metal bench outside the port of entry and pulled documents from alphabetized folders in an accordion binder. Each document showed another step in a complicated process that began when he fled Cuba in 2018.
The papers Ibarra pulled from his binder showed Cuban officials arrested him for participating in a march against elections that he said were a sham because they included only one party. A police report from Havana showed officials confiscated tools and materials from his masonry workshop "for having more money than I was supposed to have, according to them," Ibarra said.
He said he claimed asylum at the Nogales port in September and spent about four months at a detention center in Eloy. His papers showed the Department of Homeland Security sent Ibarra back to Nogales but he was not officially deported. Other papers showed he had a humanitarian visa to stay in Mexico, which he obtained after crossing through Nicaragua, Honduras and Guatemala.
Now that Ibarra was back in Mexico, he said his only option was to add his name to a list of about 2,300 asylum seekers waiting in Nogales, a decision that could lead him right into the Migrant Protection Protocols and months of waiting.
While Ibarra went through his documents, a family from the Mexican state of Guerrero sat a few yards closer to the port. They said they did not have any documents with them, just photos on their phones of the violence they were fleeing. Another family from the Mexican state of Michoacan had a similar strategy.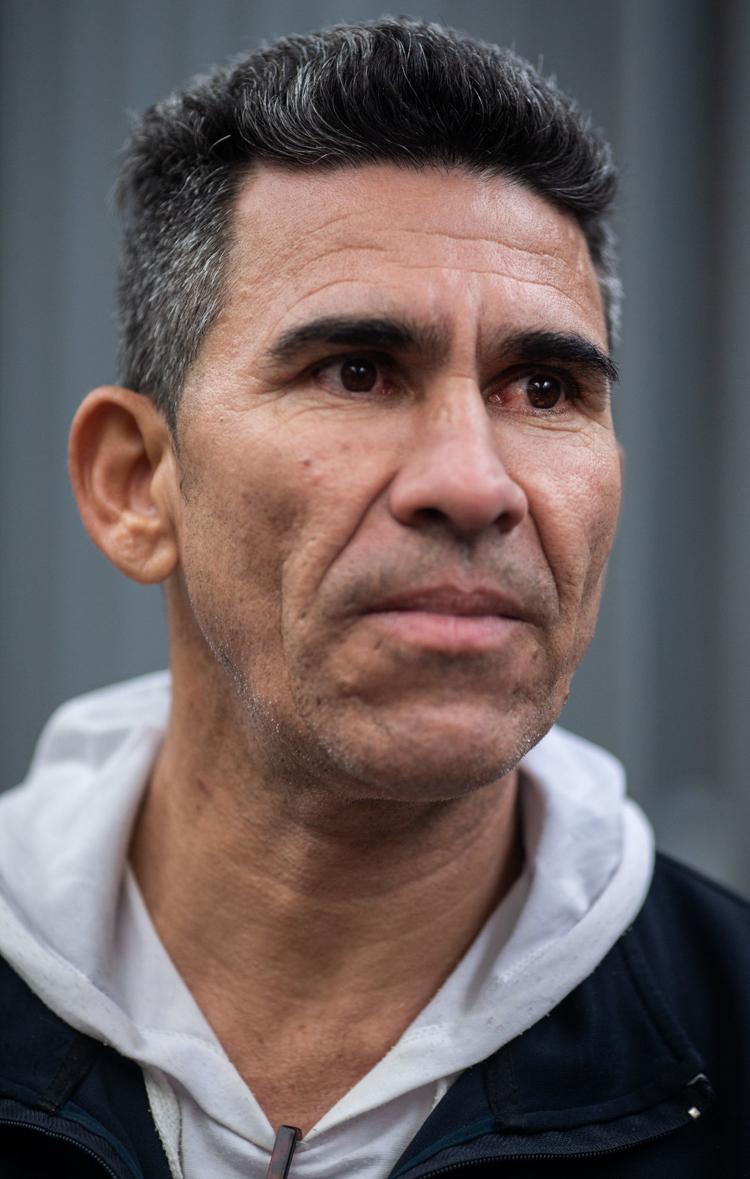 Without access to lawyers, asylum seekers said they learn basic facts about the asylum process through word-of-mouth, news reports or volunteers with local migrant aid groups.
On Thursday afternoon, a half-dozen men quickly gathered around two Cuban men who had gone through the initial interview with U.S. officials at the Nogales port under the Migrant Protection Protocols.
One man said he spent two days inside the port alongside about 20 other people. The other man spent three days. They were served microwaveable burritos for breakfast, lunch and dinner. Despite spending days inside the port, they said U.S. officials asked them only a handful of questions.
To help fill the information void for asylum seekers, the Florence Immigrant and Refugee Rights Project plans to hold a training workshop in the coming weeks for asylum seekers, said Alex Miller, a lawyer with the project, which serves as one of the only pro bono legal aid groups for migrants in Arizona.
One of the bigger challenges for asylum seekers in the Migrant Protection Protocols is to "conceptualize their lived experiences in the context of U.S. asylum law," Miller said.
Fleeing political persecution in Cuba may fit more neatly into U.S. asylum laws than Mexican families fleeing organized crime violence, "even though the harm they're seeing is very real," she said.
Beyond the legal complexities, some asylum seekers face even more daunting challenges.
"Is this person literate?" Miller asked rhetorically. "Do they speak an indigenous language? Do they understand what it means to be returned under MPP?"
The Florence Project can provide some basic legal help while an asylum seeker is in Arizona, but virtually none if their case unfolds in El Paso, Miller said.
The pro bono attorneys in El Paso have been "pretty overwhelmed" for months as thousands of asylum seekers were returned to Ciudad Juarez, Guerra said.
The confusion for asylum seekers often involves their expectations for their first hearing, Guerra said.
Asylum seekers in El Paso often bring news clippings, police reports, medical records and declarations from family members explaining the reason the asylum seeker fled, Guerra said. Those documents must be translated into English by a certified interpreter and copies must be made for the judge and the government's lawyer.
"Many individuals think that first court hearing is going to be where their case is won or lost, so they try to bring those documents with them and they aren't allowed to turn them in and they get frustrated," Guerra said.
Instead, those hearings often are "pretty quick" and include an immigration judge telling the asylum seeker about their rights, scheduling their next court hearing, and giving them a list of pro bono attorneys.
If asylum seekers in Nogales were sent to San Diego, rather than El Paso, they would "automatically have a higher chance of succeeding or finding a way to get themselves out of the program," Guerra said.
The main discrepancy between how asylum cases unfold in San Diego and El Paso is "how the judges in general see this program and the legality behind the program," Guerra said.
In San Diego, "we're seeing things like cases being terminated, judges making decisions allowing people into the U.S. and taking them out of the program, where that's something that judges in El Paso are not even considering," Guerra said.
A ruling last week by a federal judge in San Diego expanded asylum seekers' access to lawyers on the California-Mexico border. Asylum seekers in that part of the border who have hired lawyers now must have access to their lawyers when they speak with U.S. officials about their fear of staying in Mexico.
In Ciudad Juarez, a new pilot program could help asylum seekers with their legal questions. A video teleconference system is being set up in that city's municipal offices so asylum seekers can communicate with lawyers in El Paso while they wait for their hearing dates, the Texas Tribune reported last week.