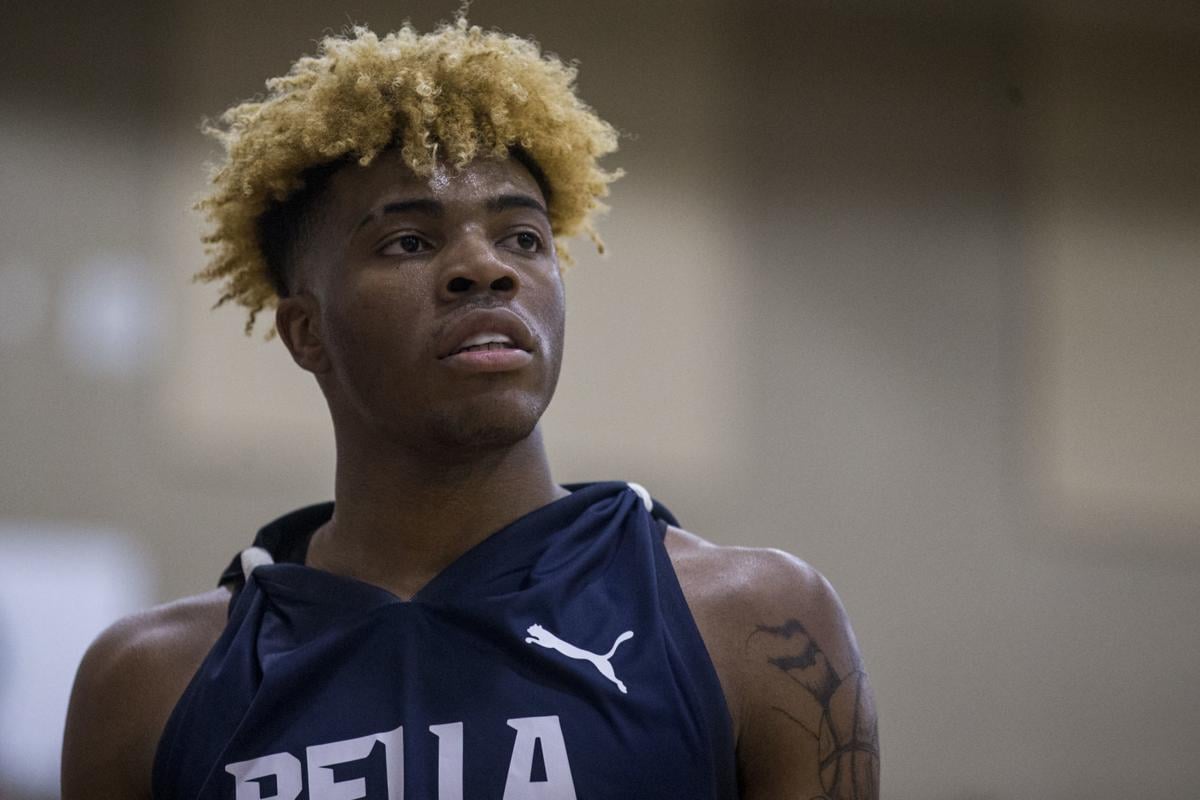 Just before he was expected to enroll at Arizona, would-be freshman forward Terry Armstrong has decided to turn pro instead.
Tim Jones, Armstrong's guardian and mentor, said the athletic wing will play next season in the G League or overseas. He'll take advantage of the ever-increasing professional opportunities for elite high school prospects while freeing up a much-needed roster spot for the Wildcats.
While there was speculation Wednesday that Armstrong's potential eligibility might have been an issue, Jones said it had nothing to do with academics. He said Armstrong had not enrolled at the UA.
"He just decided that he'd rather go pro over going to school," Jones told the Star via text message.
Armstrong will join Brandon Jennings (Italy, 2008) and Ndudi Ebi (NBA draft, 2003) as UA signees who never played for the Wildcats. Terrance Ferguson also bypassed a UA commitment to sign with an Australian club in 2016, though — unlike Armstrong — he never signed a letter of intent.
A 6-foot-6-inch, four-star prospect from Michigan who spent last season at Scottsdale's Bella Vista Prep, Armstrong might be able to secure one of the $125,000 G League Select Contracts that are being offered for next season to elite high school players as a result of the Rice Commission's recommendation that young NBA prospects should not be forced to play college basketball.
The G League has not announced a cap on Select Contracts, and five-star players in the class of 2020 have not shown much interest publicly, so it's not clear to whom they will be offered for next season.
Armstrong could also try to make a G League roster as a standard player, earning $35,000 if he plays all season, or sign with an overseas club. In recent weeks, high school stars R.J. Hampton and LaMelo Ball have made plans to play in Australia. Vanderbilt commit Kenyon Martin Jr. has also announced plans to play professionally instead of in college.
"Options on the table but we haven't chosen one yet," Jones said via text.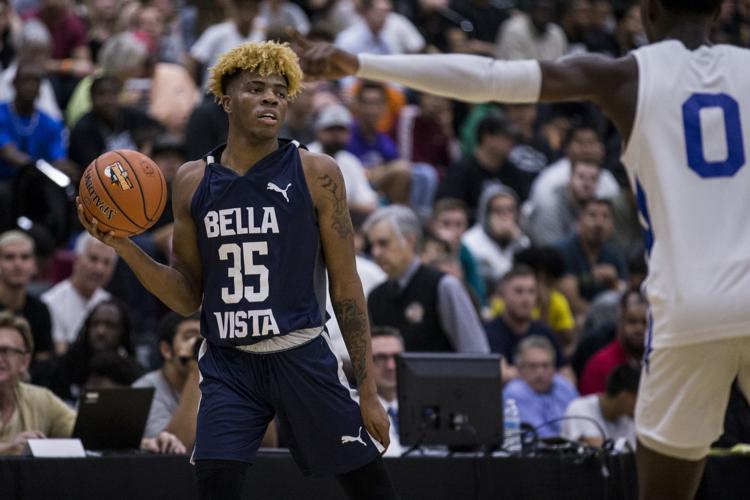 While Armstrong's decision puts the UA back at the maximum of 13 scholarships for 2019-20, it also takes away their potential wing depth next season. UA's guards include five-star freshman Nico Mannion, UC Irvine transfer Max Hazzard, junior Alex Barcello and sophomore Brandon Williams. The Wildcats now have only two bigger wing players, 6-6 freshman Josh Green and 6-5 senior Dylan Smith.
Still, the move could wind up paying off for both Armstrong and Arizona. The Wildcats have been over its scholarship limit of 13 for most of the spring. There was speculation that Armstrong might decommit before he posted a tweet on May 23 with him in an Arizona uniform, saying he "never left" — a tweet that Armstrong appeared to delete late Wednesday morning.
On May 27, it surfaced that Devonaire Doutrive would transfer, putting the Wildcats at 13 scholarship players. But on June 7, Nevada transfer Jordan Brown committed to Arizona, and the Wildcats were again one over the scholarship limit.
While Armstrong's departure puts UA back at the maximum of 13, it's unclear if the Wildcats' roster is final even at this late date.
Armstrong's departure means UA will have only 11 scholarship players available next season, since Brown and Kentucky transfer Jemarl Baker will have to redshirt. If Williams has to sit out any portion of the season again because of his ongoing knee issue, the Wildcats would be down to 10 players.