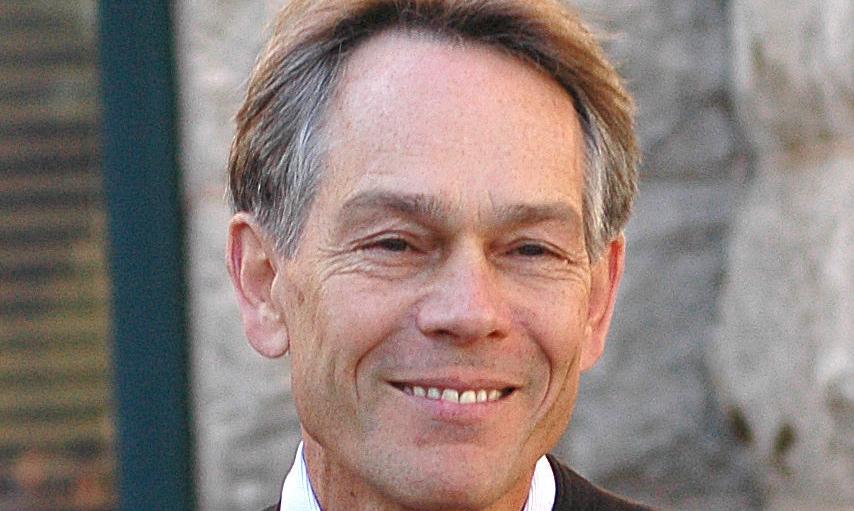 PHOENIX — A special state commission takes the first steps this week toward letting Gov. Doug Ducey put two of his choices on the state's high court.
Applications are due Monday, Aug. 8, for the two new positions that the Republican-dominated Legislature created in what until now has been a five-member court.
Unlike the federal process, Ducey does not get to name whoever he wants, subject only to Senate confirmation. Instead, he has to choose from a list of nominees from the Commission on Appellate Court Appointments.
But if the last vacancy is any indication, the commission is likely to send him a wide choice.
The expansion was approved over the objections of all the sitting justices.
"Additional justices are not required by the court's caseload," Chief Justice Scott Bales wrote to Ducey in May, shortly before the governor chose to sign the measure anyway. "And an expansion of the court (whatever people may otherwise think of its merits) is not warranted when other court-related needs are underfunded."
But now Bales, who chairs the commission, will preside over the process of selecting the justices he does not believe are necessary.
Only attorneys need apply. And they need to be at least 30 years old.
But the bench is out of reach of those who will be 65 by the time they take office, what with a mandatory retirement age of 70.
Other than that and a requirement to have practiced law in Arizona for at least 10 years, it appears there are no automatic disqualifiers. But one question on the 16-page application raises an interesting issue.
It specifically asks whether in the last decade the applicant has "unlawfully used controlled substances, narcotic drugs or dangerous drugs as defined in federal or state laws."
The application spells out, though, that does not include drugs "taken under supervisor of a licensed health-care professional."
Six years ago, Arizona voters approved legislation that allows individuals with certain medical conditions and a doctor's recommendation to obtain and use marijuana. Arizona courts have repeatedly ruled that anyone who meets those criteria and has the required state-issued identification card cannot be prosecuted under state law.
"I don't think that (the fact) it might have been permitted under state law would get you off the hook of disclosing," said Bales. "It is prohibited by federal law."
So would that — or even casual marijuana use — knock someone out of consideration?
"It's interesting to speculate if someone said, 'Well, I'm an authorized medical marijuana user,' what the committee would do with that," Bales said.
That question of drug use isn't the only probing one on the form.
For example, applicants need to disclose if they've ever been sued for fraud related to their law practice.
And there's a question about whether someone has been suspended from school on account of plagiarism, cheating "or any other cause that might reflect in any way on your integrity."
"It would be up to the commission to weigh, depending on the answer, what weight to give it," Bales said.
In fact, if applicants answer any question in the affirmative, they are asked to provide details and explanations.
The push to give Ducey two more choices for the high court came not from Ducey but state Rep. J.D. Mesnard, R-Chandler.
"I'm a strong believer in spreading power out, not concentrating power in the hands of a few," he said during a discussion of the legislation earlier this year. "More minds is better than fewer minds."
And Mesnard the fact the legislation is coming now, with a Republican governor in power, is just a bonus.
"I trust and am comfortable with who would be his choices," he said.
Ducey, who filled a vacancy on the court earlier this year, did not discourage the move to give him the opportunity to select two more justices, even if that means increasing the cost to taxpayers of running the judiciary.
Justices will be paid $157,325 as of Jan. 1, plus a package of fringe and retirement benefits that probably brings the cost close to $200,000.
The measure was approved despite Democrat opposition.
Sen. Martin Quezada, D-Phoenix, said the numbers do not justify an expansion.
He said Arizona has one justice for every 1.3 million residents. By contrast, Quezada said California, with a seven-member high court, has one justice for every 5.5 million residents.
But Sen. John Kavanagh, R-Fountain Hills, had his own comparison. He said Vermont, with just 626,000 residents, has the same number of justices as Arizona.
Be the first to know
Get local news delivered to your inbox!