The pandemic has given some businesses, including Carlotta Flores's year-old Charrovida restaurant on the northwest side, time to rethink their game plan.
When Flores Concepts, the Flores family's restaurant company, opened Charrovida at 7109 N. Oracle Road last spring, the idea was to create an innovative approach to healthy eating. It injected vegan and vegetarian ideals into Flores family flavors that borrow in part from its historic El Charro Café brand.
The idea was that eating healthy didn't have to be all about veggies and garden salads.
During the shutdown, ordered in March by Gov. Doug Ducey to combat the coronavirus, the Flores family matriarch decided to tweak the concept. She looked toward her family and their various health issues and dietary concerns as well as input from customers and created a plant-based menu. They also added what they call "Plant +," which gives diners meat or meat replacement options with everything from salads to vida bowls made with greens or grains.
The new menu builds on what the restaurant has been doing since first opening, Flores said.
"Even though we ourselves were doing a lot of plant-based, we realized when we opened Charrovida I think we had our vocabulary wrong," she explained.
Vegan and plant-based can be two different schools of thought, and sometimes that led to diner confusion, she said.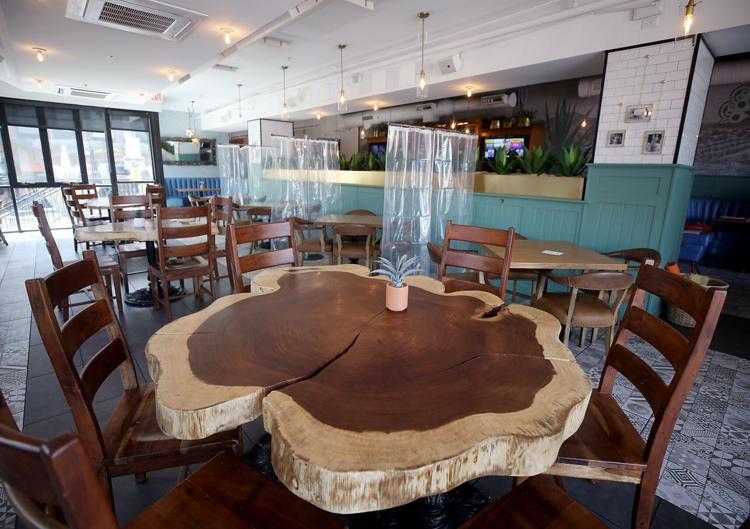 Flores said she also wanted Charrovida to be more accessible to diners with mixed eating habits. One person at the table, for example, could be strictly vegan while another prefers plant-based with chicken or fish on the side.
The reimagining allows Charrovida, which after being closed since March is now open for dine-in, to appeal to a wider audience, Flores said.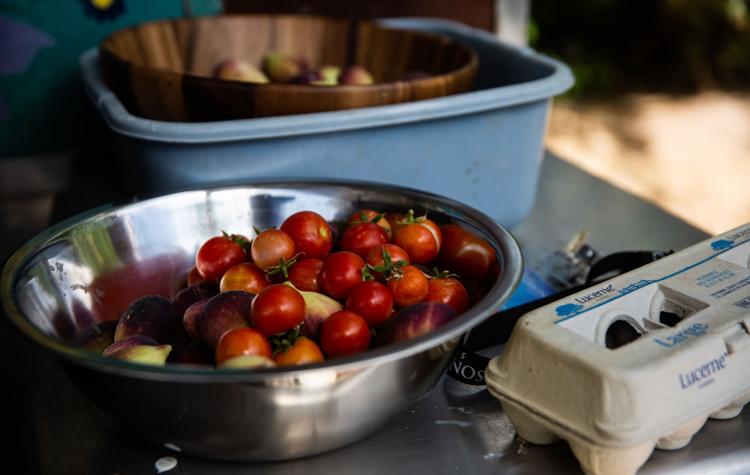 "When we would put vegan down, we also found that we were losing people who didn't want to be 100% vegan," she explained. "They wanted to be plant-based and get away from the meats."
The restaurant offers plant-based proteins including jackfruit, vegan eggs and "beyond carne," a plant-based version of carne asada, all of which can be added to dishes, including meal-sized salads, quesadilla and nachos appetizers, and the house vegan enchiladas made with vegan cheese.
"It's the new way of eating. It is efficient and it is not necessarily the cheapest," Flores said. Entrees start at $13 and top out at $17, with salads starting at $10 before you add the plus items.
In addition to health, the reigning principle of Charrovido is flavor. Flores, who curated the menu and oversees the kitchen, borrows some of the flavors of El Charro, which has been in the family since 1922.
"If it doesn't tastes good, it could be vegan or not, and no one would eat it," she said.
SUPPLY CHAIN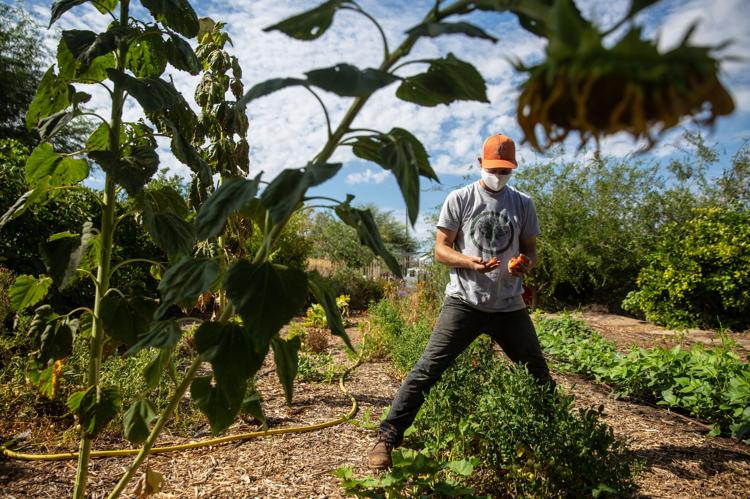 The UA program, which Moses Thompson has helped coordinate since 2014, supports 22 of the program's 70 gardens at Tucson Unified School District sites, including Manzo Elementary School and Tucson High Magnet School — two of the original gardens created when Sallie Marston founded the program in 2009.
Charrovida gets its produce from those two schools, Thompson said.
Thompson said the gardens have fallen into disrepair since March, when schools statewide closed and went online in response to the pandemic.
"It's really kind of an unsettling time right now. We know that the gardens are more important than ever for students who haven't been able to go to school and are dealing with COVID stresses," he said.
But schools remain closed and a plan to return to in-person classes in the fall is still being hammered out by district and state education officials.
Thompson said he has been in talks with district officials about having some of his UA students — he teaches the community and school garden workshop class that requires students to lend a hand to the gardens — come in and clean up the gardens. The students would help with weeding and repairing irrigation systems as well as possibly planting so that when students do return the gardens will have a head start.
Thompson said his plan also includes social distancing protocols.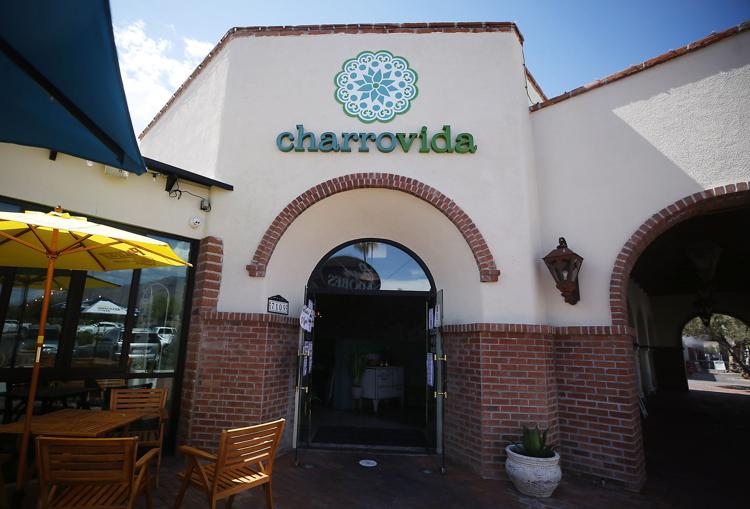 Volunteers pitched in this spring to help Thompson's program harvest the crops from the school gardens. The produce was donated to members of those school communities and other local nonprofits, which donated the food to those in need, he said.
Other schools with community gardens include Rincon High, Borton Magnet School, JB Wright Elementary, Davis Bilingual Elementary Magnet School and Miles Exploratory Learning Center.
Contact reporter Cathalena E. Burch at cburch@tucson.com or 573-4642. On Twitter @Starburch
The business news you need
With a weekly newsletter looking back at local history.