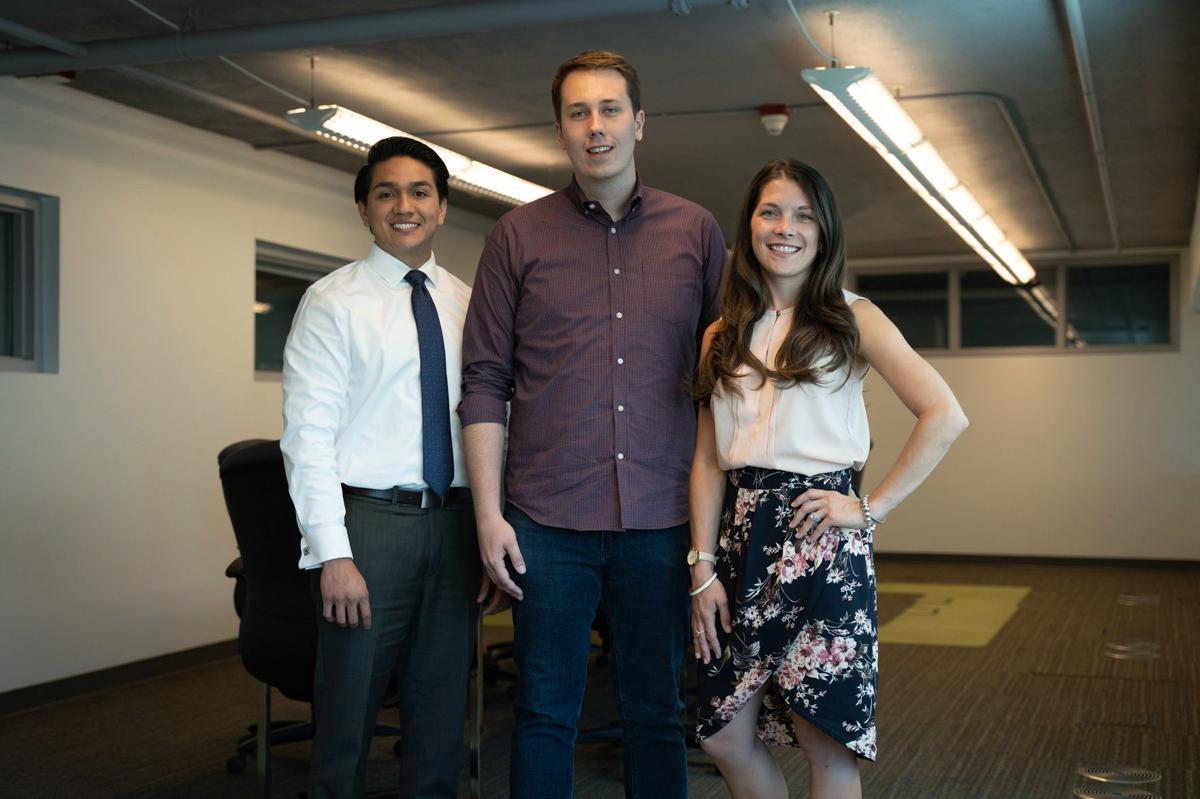 A new coworking space is coming to downtown Tucson and has received financial backing from the Rio Nuevo board for filling a void being left by the closing of a similar concept.
Common Workspace accelerated plans to open on the third and fourth floor of the city-owned building at 149 N. Stone Ave., after Connect Coworking announced plans to close at the end of June.
"We're sad that Connect is closing but glad to offer an alternative," said Dillon Walker, a principal for the new space. "We're stepping in at an opportunistic time."
Built in 1954 and designed by Blanton and Co., the Stone Avenue building, at the corner of Alameda Street, originally was known as the Pima Building.
The city used it for a while to house some departments but it has been vacant for about four years.
Walker says it will be able to accommodate about 70 clients in 8,400 square feet.
Offerings will include flex memberships for office space that business owners can use from 8 a.m. to 5 p.m., then pack up at the end of the day; resident desks that are available 24/7, pods for growing teams and private office space for up to six employees. Amenities will include the mailing address, WiFi, office equipment and supplies.
Rents are expected to begin at about $300 per month but exact pricing is still being determined. Terms will be a mix of month-to-month and long-term customers who will get a discount, Walker said.
He will go before Mayor and Council Tuesday to formalize the lease with the city.
Rio Nuevo has thrown its support behind the project, pledging $50,000 in tenant improvements — contingent on the lease being approved — and up to $100,000 in matching dollars for the project.
"We've always supported primary employment," said Fletcher McCusker, chairman of the Rio Nuevo board. "Anytime we can support an employer base ... they hang out, have lunch, these are the people who live in the apartments."
While the government does not have a reputation for being nimble, the quickness of this deal was a recognition of the importance of keeping entrepreneurs downtown, he said.
"We know the vibrancy of downtown is an opportunity for employment," McCusker said. "The fact that the private sector reacted so quickly gave us a chance to tag along."
Common Workspace plans to be open for business June 30 and about 45 clients, primarily from Connect, have already expressed interest in the space, Walker said.
"We're extremely excited about Rio Nuevo's support," he said. "This is a unique opportunity for downtown and important for our innovation ecosystem."
Earlier this month, Connect Coworking announced it would close at the end of June.
The owners are seeking a single tenant for the historic building on the Rialto Block building at 33 S. Fifth Ave.
More than 200 businesses rotated in and out of Connect in the five years it was in business.