Irene Heiman was selling real estate in her childhood home of Hawaii and she was doing pretty well, making money while making a name for herself.
But she would go to sleep every night with this gnawing feeling that she wasn't doing what she was meant to do in this world. So she prayed on it — her faith is her guiding light, she said — asking God to help her find her purpose
Around 2014, the mother of three said she heard a voice that told her to open a doughnut shop.
Never mind that she was not a baker, had no business experience in anything related to a restaurant or food, and, honestly, was not a fan of doughnuts.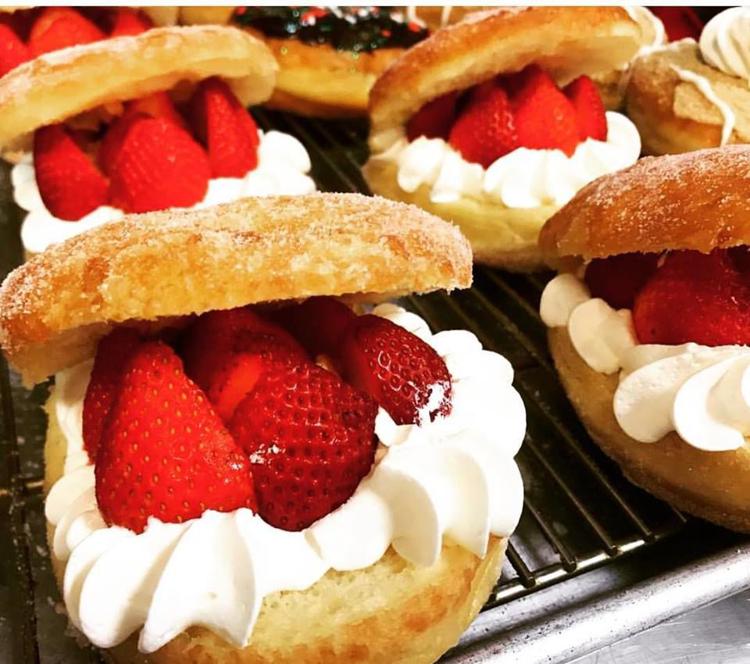 She spent a year of trial and error, experimenting with glazes, yeasts, fillings and doughs, and was told by some folks honest enough to deliver bad news that her doughnuts were pretty awful.
She admits she was discouraged, but her husband wasn't. He told her that once she had the proper equipment and space, those doughnuts would be just fine. And when they opened Holy Donuts in the mall of their small hometown of Kailua-Kona in 2015, he was proven right. People loved them.
Irene Heiman is confident people in Tucson will feel the same way.
Early next month, the semiretired Heimans are bringing their doughnut magic to their new hometown of Tucson when they open Irene's Holy Donuts at 340 N. Fourth Ave., in the space that was home for about seven months to the short-lived Cans Deli and concert venue.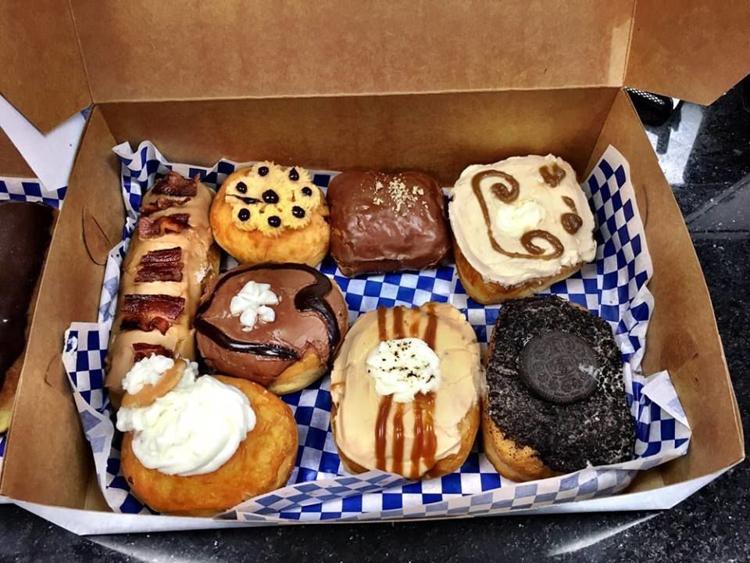 Irene Heiman said she hopes to open the week of March 4, after their equipment arrives. Once they settle in, expect the couple to resurrect the live entertainment aspect of Cans to complement a menu that draws from around 300 recipes for sweet and savory doughnuts.
Everything is scratch-made, "and by that I mean four to seven ingredients," explained Heiman.
"I think that is really why when people taste the doughnuts, they are like, wow," she said.
Heiman looks at her slightly sweet doughnuts as a blank canvas on which she paints in savory and sweet, from creations draped in a mountain of cookie crumbles topped by an Oreo cookie or decked out in gumdrops, bubble gum and cereal, to meal-worthy creations that include a pesto mozzarella, pepperoni pizza, Monte Cristo and fried chicken.
"As long as it's not too sweet, anything that you apply to it is going to taste scrumptious," Heiman said. "A doughnut is ... pretty much a blank palette."
Irene's Holy Donuts will be open from 6 a.m. to 10 p.m. Sundays through Thursdays, and from 6 a.m. to midnight or 1 a.m. on Fridays and Saturdays.
Tucson restaurants that opened in 2019
Contact reporter Cathalena E. Burch at cburch@tucson.com or 573-4642. On Twitter @Starburch