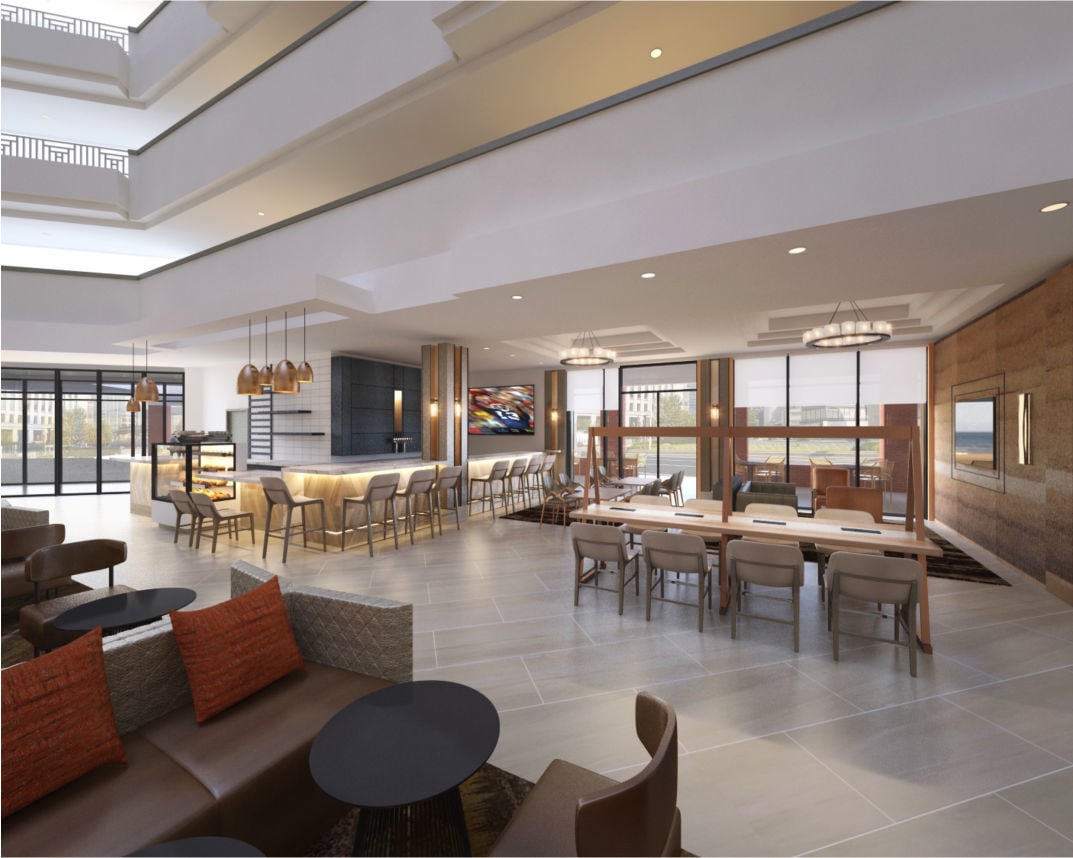 A major remodel is underway at a university-area hotel as demand for rooms near campus and the downtown area fuel both renovations and new development.
Opened in 1996, Tucson Marriott University Park, 880 E. Second St., is getting $18 million worth of upgrades to its 250 guest rooms and the lobby, restaurant and meeting spaces.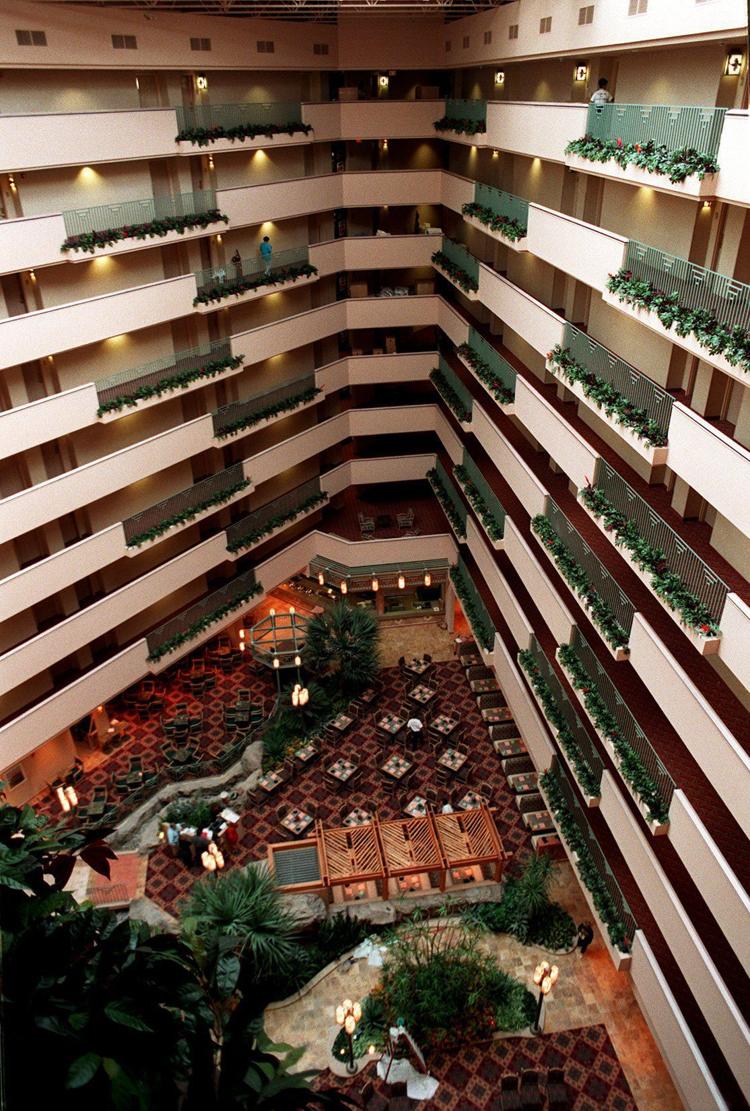 The rock and river feature that ran through the lobby has already been removed. Plans are to open up the space with brighter fixtures that reflect more light.
"All public space will be renovated which will be highlighted by an outdoor event space with a fire pit, an expanded exercise facility and an updated lobby that has many areas to plug in your electronic devices," said Mark VanBuren, the hotel's general manager. "We look forward to presenting a brand-new hotel facility by the end of 2019."
The ballroom and meeting spaces are expected to be complete in September, the guest rooms in October and lobby and public areas by November.
The hotel is owned by Georgia-based Atrium Holdings.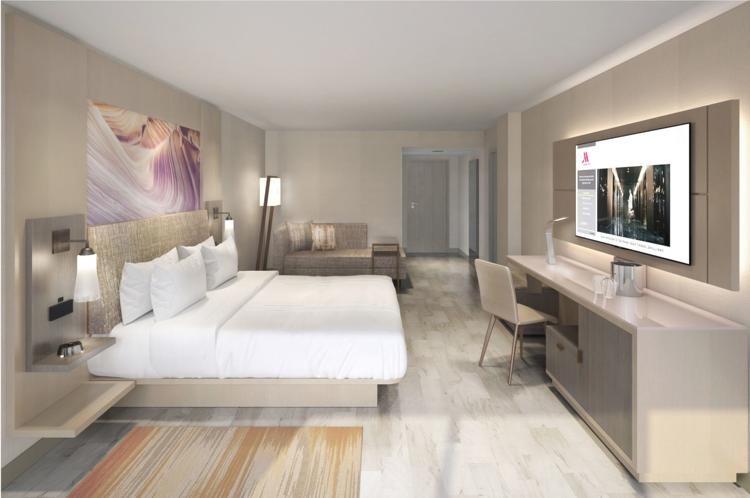 The upgrades coincide with the construction of a hotel across the street, which Marriott hopes to partner with to recruit larger conventions to their combined accommodations.
Graduate Hotels, owned by Chicago-based Adventurous Journeys Capital Partners, is building Graduate Tucson — a 165-room hotel with a ground-floor bar and cafe and a rooftop bar and swimming pool at 930 E. Second St.
Hotel activity has been on an uptick in the city's center with several new hotels under development and other undergoing renovations.
The old Arizona Hotel, at 181 W. Broadway downtown, is exploring a major renovation with a Hyatt brand.
A handful of hotels along the Interstate 10 frontage road are getting face-lifts.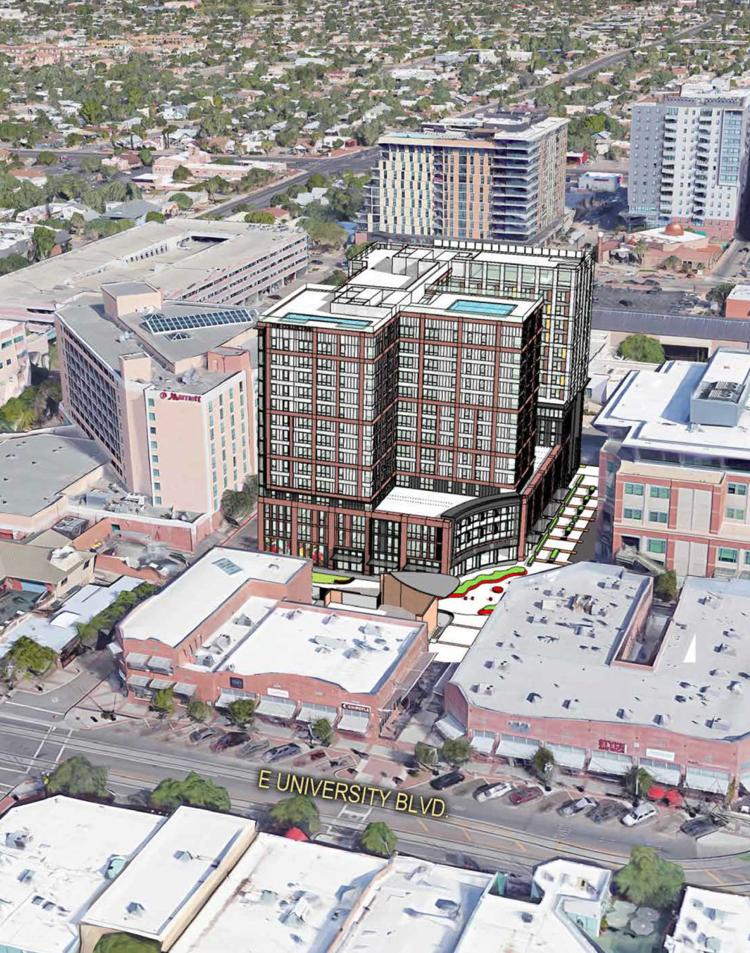 And three new downtown hotels are in varying stages of development.
Demand for hotel rooms in the Tucson area is increasing, said Kimbra Cole and Jerry Hawkins, managing partners with Hawkins Cole Hospitality & Investment Real Estate.
Reasons include higher-quality employers that mean more corporate travel to Tucson; bigger attendance at annual events, such as the Gem & Mineral Show, Arizona Bowl and athletic events at the Tucson Convention Center; and an increase of students at the University of Arizona from 38,000 in the 2008 school year to 45,000 in the 2018 school year.
That translates into more parents visiting and wanting to stay near campus.
The average daily rate for a hotel room in the Tucson market has increased by 21.5% since 2010 to $112, Hawkins and Cole noted in their July Trend Report.
Golf resort developments and full-service food and beverage hotels are not the best option for the local market, according to the report.
Instead, dual brand development and extended stay products should do well.
"The lodging market's impact upon Tucson's economy will continue to amplify," the report says. "Overall taxes contributed will continue to increase and room sales and rates will move upward."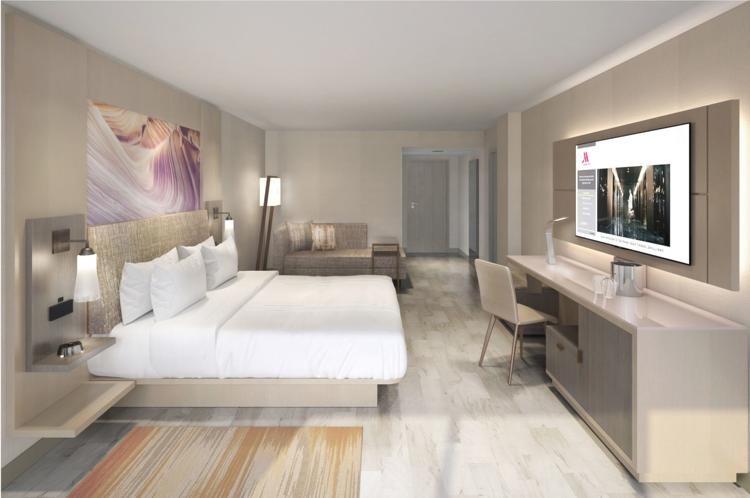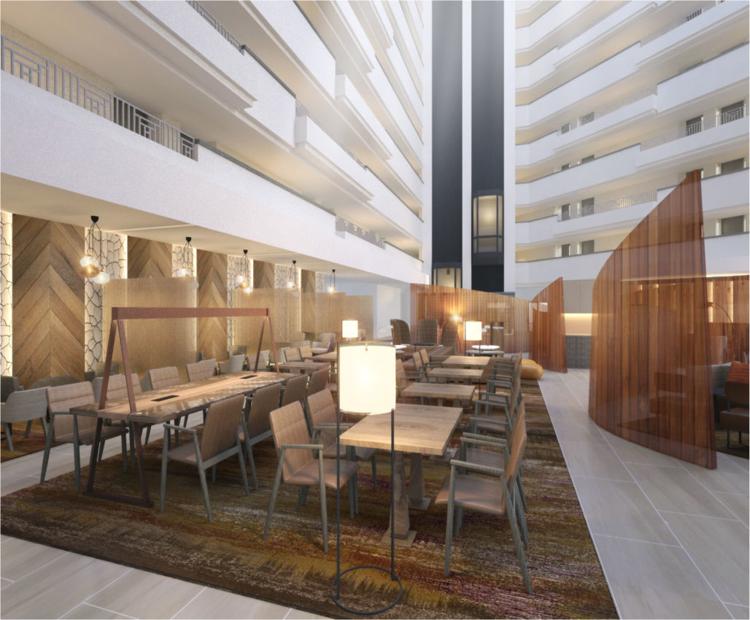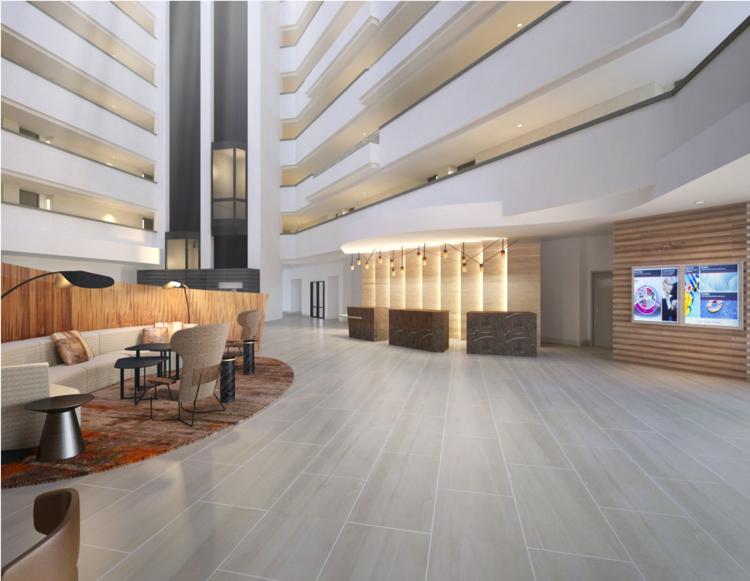 The business news you need
With a weekly newsletter looking back at local history.