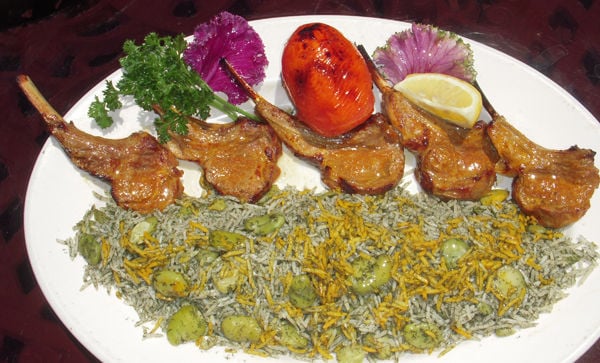 The northwest side is about to get its first Persian restaurant that will insert itself into a culinary landscape dominated by fast-causal chain restaurants, mom-and-pop Mexican and pizza joints and one of Tucson's oldest steakhouses.
Persian Room, a sprawling 5,600-square-foot restaurant that will seat as many as 175, is expected to open in early June at 9290 N. Thornydale Road, about a quarter mile from Cortaro Farms Road. It's the second outpost for the upscale Scottsdale-based Persian eatery, whose menu includes various kabab entrees in beef, lamb and chicken ranging from $13 to $15.
A few miles away at the Foothills Mall on West Ina Road and North La Cholla Boulevard, the young and ambitious restauranteur Saumil Patel opened Tamarind Indian restaurant in April, serving up a menu that fuses Indian and Asian cuisine. Tamarind is in the 7,000-square-foot building that last housed Aaron May's sports-bar-chic Lodge Sasquatch Kitchen until it closed in late 2015.
Meanwhile, Oro Valley is home to two Indian restaurants - Flavor of India at 12112 N Rancho Vistoso Blvd., and Saffron Indian Bistro at 7607 N. Oracle Road  — and Marana, which is best known for its destination-worthy, historic Lil' Abner's Steakhouse on West Silverbell Road, is becoming a regional hotspot for craft beers with several microbreweries and tap rooms opening in the area over the past three or four years.
The Persian Room is expected to open in mid-June.
Contact reporter Cathalena E. Burch at cburch@tucson.com or 573-4642. On Twitter @Starburch