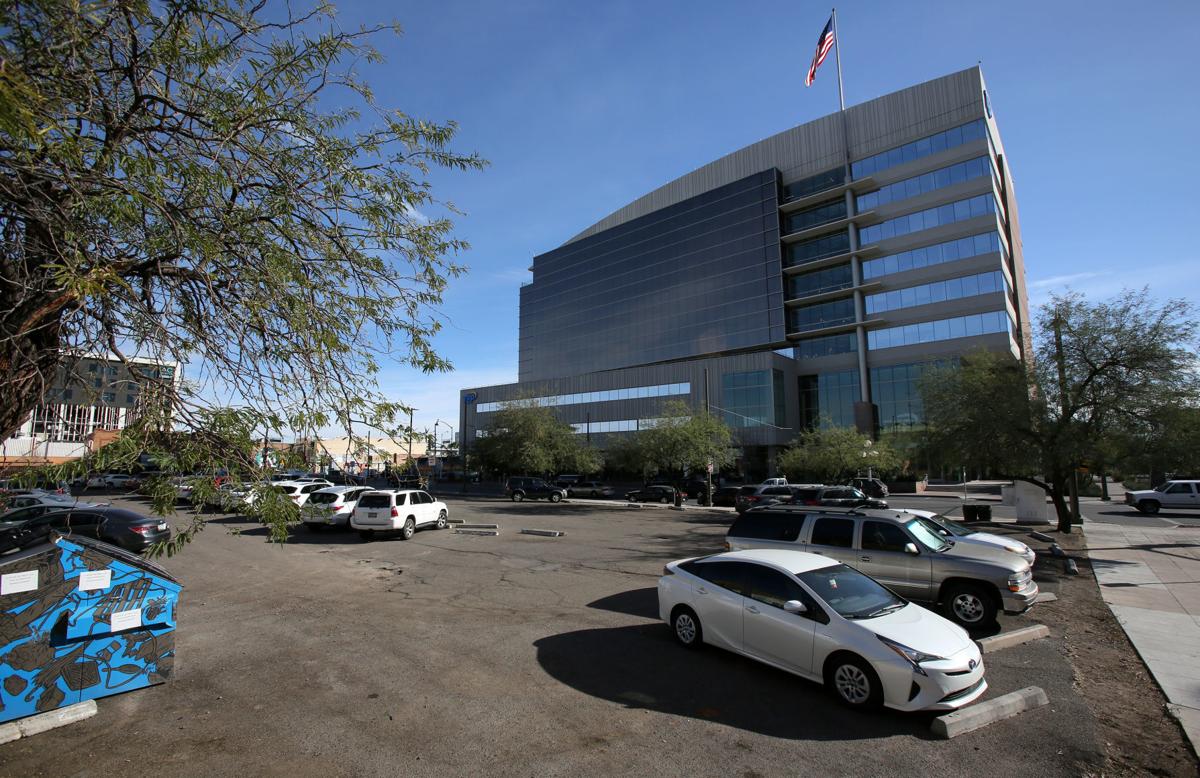 Plans for a new office building on the site of a downtown parking lot have been scaled down by developers.
Initially proposed as a 20-story office and retail complex, it will now be 12 stories on Broadway between Scott and Sixth avenues.
JE Dunn has signed a lease for the building and is in the process of recruiting tenants, members of the Rio Nuevo board were told at their monthly meeting.
The company has partnered with commercial real estate firm CBRE to fill two stories of retail on the ground and second floor at 75 E. Broadway. The top five stories will be for office use and the five floors in between will be parking.
Since announcing the 20-story project earlier this year, developers have always maintained that it could be smaller depending on market demand.
Rio Nuevo has agreed to $1.1 million in tax rebates to support the project, which is expected to generate $6.6 million in sales tax during construction.
Developers hope to complete the building by 2021.