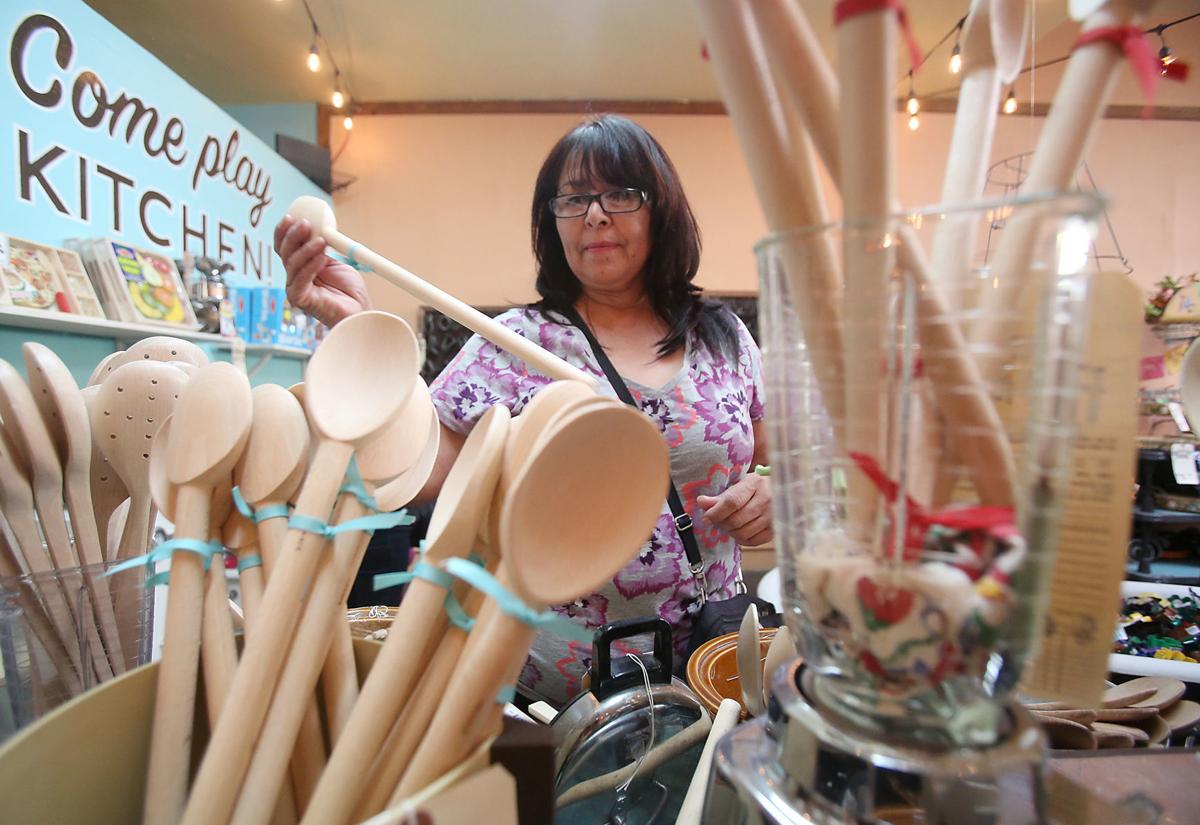 Mabel's on 4th, a boutique on North Fourth Avenue known for its fun and funky cooking utensils and kitchen decor, will close its doors by mid-September.
Owners Nicole and Johnny Carrillo announced on Facebook that they are shuttering their business to focus on and expand Rosie's Barkét, a second retail concept they launched in 2017 that revolves around specialty toys, treats and accessories for dogs, around the corner from Mabel's at 327 E. Seventh St.
Nicole Carrillo, who owned Mabel's for eight years in Savannah, Georgia, before relocating the business to Tucson nearly two years ago, said they opened Rosie's as a way to get more retail space near Fourth Avenue.
The couple soon discovered that dog owners made for dedicated customers.
"Rosie's has been so much more successful," Nicole Carrillo said. "Customers like to come down, give their dog a bath, spoil them, give them treats. We've tried to create a community and it is just so easy to do with dogs. People are crazy for them."
The Carrillos plan to keep Rosie's original location on Seventh Street, and are currently in negotiations for a commercial property on Tucson's northwest side where they would like to have a second Rosie's up and running by the end of the year.
The response from customers and fellow business owners along Fourth Avenue about Mabel's closure has been positive overall, Nicole Carrillo said.
But the boutique will be missed, said DeeDee Koenen, co-owner of the artisan gift shop Pop Cycle, across the street from Mabel's. Koenen said even though Rosie's Barkét will still be right around the corner, the closure of Mabel's is a huge loss for Fourth Avenue.
"We always love to see more retail and more diversity in retail on the avenue," Koenen said. "It was nice to have another really active retail space in our immediate area. They have been great collaborators and have been willing to put in the work from the minute they got here."
Mabel's last day at 419 N. Fourth Ave. will be Sept. 15.