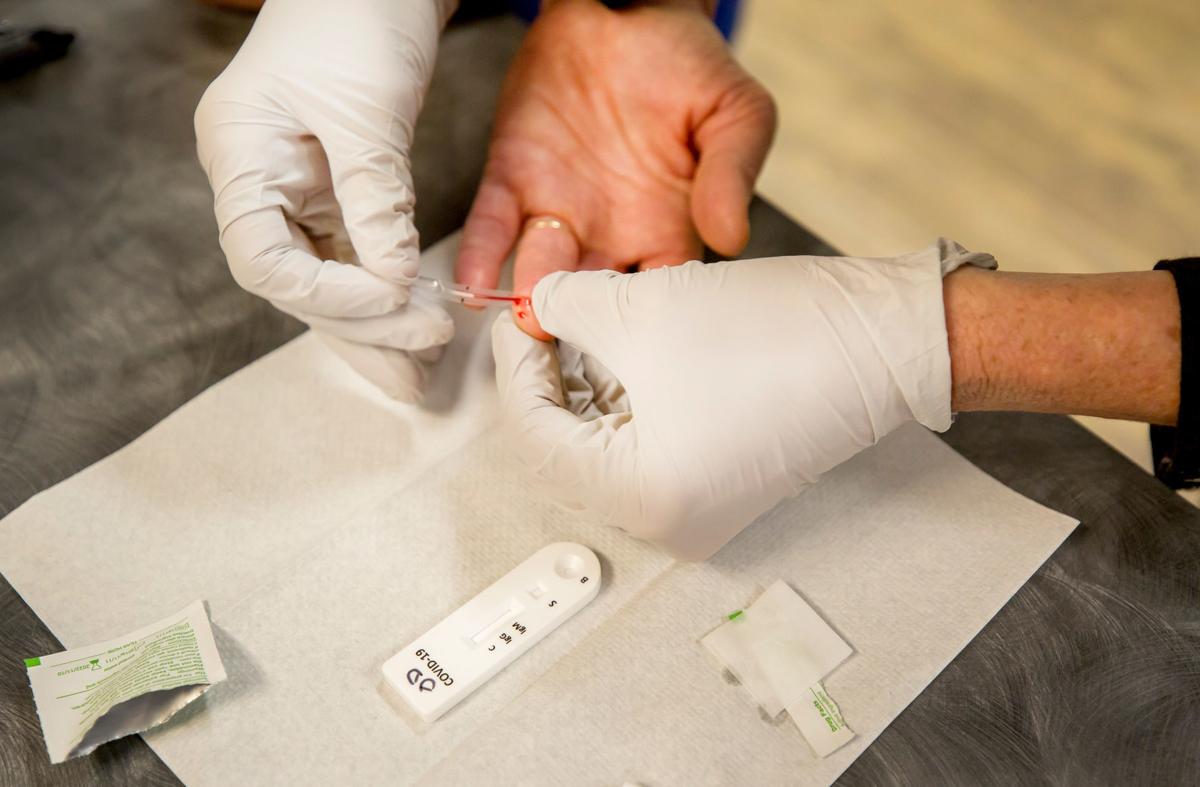 Tucsonans have more options for COVID-19 testing as one local lab has developed a test for the disease and another is offering a simple blood test to confirm that COVID-19 sufferers have recovered.
Tucson-based Paradigm Laboratories and Phoenix-based Prorenata Labs have partnered to develop their own version of a test for COVID-19 and are ramping up production to thousands per day.
And ARCpoint Labs of Tucson is offering a rapid test for the blood-borne antibodies that signal a person has recovered from the novel coronavirus.
As the urgent need for COVID-19 testing became apparent in February, Paradigm Labs President Ethan Sasz said the normally competing companies got together to create their own test from guidelines and materials issued by the Centers for Disease Control and the U.S. Food and Drug Administration
The agencies have issued emergency-use authorizations allowing top-level labs to use COVID-19 tests developed under federal guidelines and allowing test kit makers to make them without going through the normally lengthy FDA approval process.
Paradigm and Prorenata have pooled their resources and with a major investment in new equipment, ramped up to process 700 tests per day.
The labs expect to be performing 2,500 tests per day this week and by the end of April expect to be processing some 8,000 tests per day, and eventually by running 24-hour shifts, the labs expect to reach upwards of 30,000 tests per day, Sasz said.
Sasz, who founded Paradigm about six years ago, said the companies already had offered tests for various infections including other coronaviruses. Both companies operate what are considered "high-complexity" labs, offering a range of testing services including sophisticated molecular testing.
"We already had the general instruments to perform these tests ... a lot of these instruments with a small tweak can be used for different applications," Sasz said.
The two labs partnered with Scottsdale-based bioSyntagma, a biotech spinoff of Arizona State University, to develop a unique, rapid diagnostic test for COVID-19. The test uses a lab technique known as quantitative polymerase chain reaction, which monitors a targeted DNA molecule.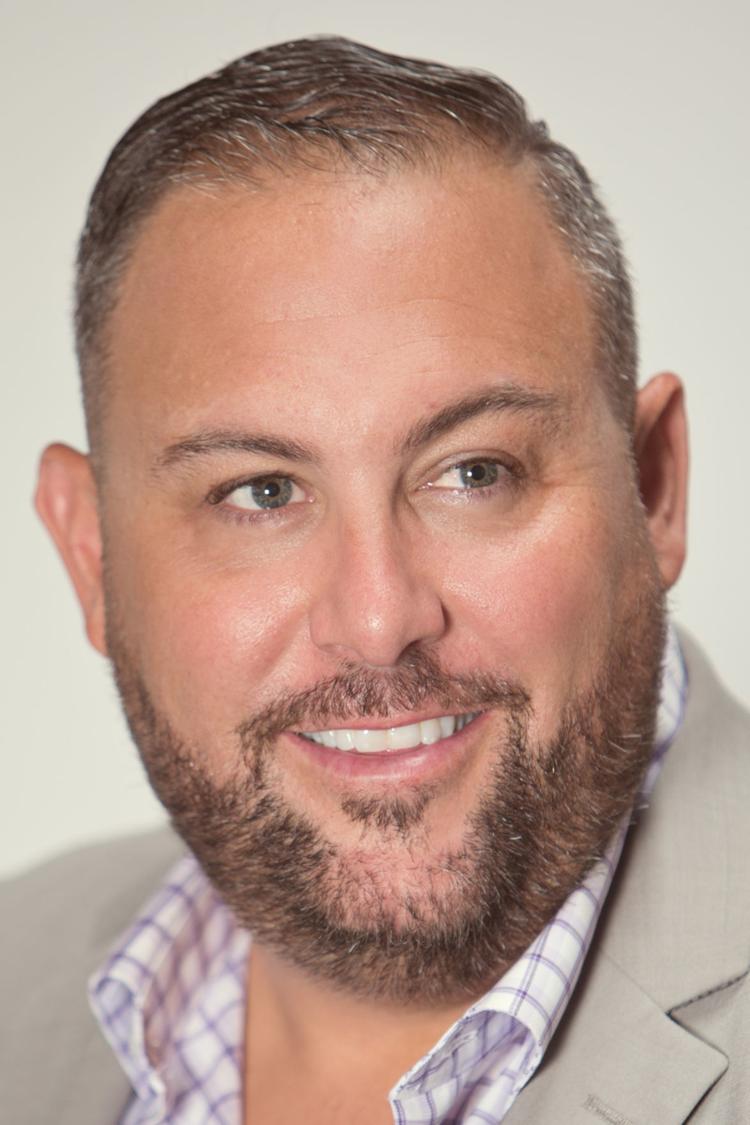 The in-house development has helped the labs secure a supply chain that will enable them to obtain materials needed for testing on a massive scale, Sasz said.
That scale will be needed, as the labs took orders for more than 10,000 tests in just two days last week, Sasz said. Testing must be ordered by a health-care professional and are not directly available to the public.
Though initial test results are available in four to six hours, the labs are promising a turnaround time of 24 hours including quality control and sample handling, he said.
The cost of each test, complete with swab and buffer solution to collect specimens, is $150, or at the low end of what hospitals normally pay, Sasz said.
"We're not gouging anybody, we're making the test available to employers, not individuals yet, because we are trying to test as many people as we can," he said, adding that the companies' first priority is to serve first responders and hospitals.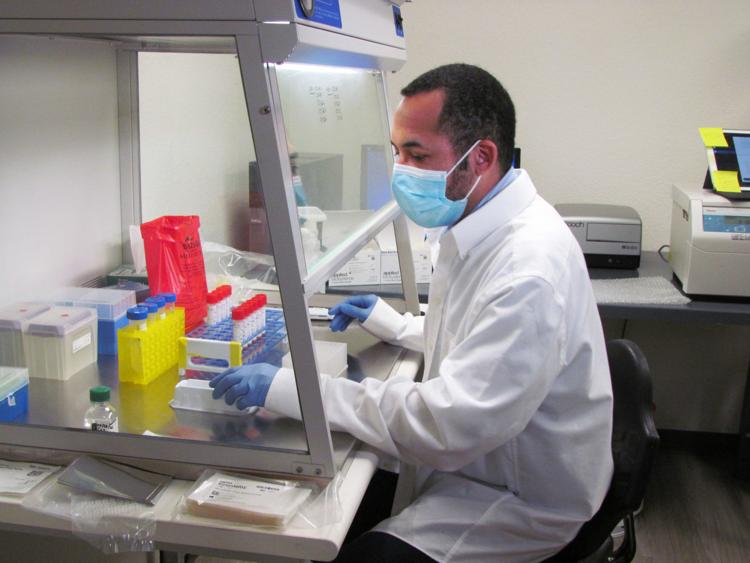 Paradigm and Prorenata labs are investing heavily in equipment and staff to ramp up COVID-19 testing.
Sasz said he's spending over $2 million on 10 new molecular testing instruments and is adding staff. Paradigm had nine employees at its Tucson lab and office, five in Tempe and five in Phoenix, but the company hired three workers in Tempe last week and plans to hire five more shortly in Tucson, he said.
Testing is available to all medical professionals, hospitals, clinics or labs, while also enabling employers to purchase and provide testing to their employees across the country, the companies said.
Paradigm and Prorenata have also been conferring with state and county health officials throughout Arizona and are looking to provide tests to the government health authorities, Sasz said.
As of last week, the FDA listed 24 COVID-19 tests developed under emergency-use authorizations by companies including some of the world's biggest diagnostics companies.
The shortage of COVID-19 testing has prompted state health officials to advise health-care providers to limit testing the sickest patients and treat all respiratory patients as if they have COVID-19.
But Sasz said many hospitals are bound to contracts with major labs that have had trouble keeping up with demand, adding that he's spoken with doctors who have been turned away for patient testing or had to wait up to week for a test.
"A consortium of smaller labs that have a revenue stream of less than $10 million is able to put a higher-throughput laboratory, delivering faster results to a larger population than these billion-dollar companies," he said.
Sasz says that gauging the COVID-19 situation now is like looking through a "tiny little porthole" because of the limited availability of testing.
"I believe if we can open up that hole a little, we'll get a better idea of where the hotspots are, who to quarantine and how to handle this," he said.
SAFE TO WORK?
Meanwhile, ARCpoint Labs of Tucson has begun offering a finger-prick blood test to determine if patients have had COVID-19 and recovered.
The company — part of a national chain of franchise labs specializing in drug and alcohol testing, background screening and DNA testing — is offering tests performed with a kit made by a Chinese company under the FDA's emergency-use authorization.
"The key thing is, this is not a test for the virus," said Wendell Long, president and CEO of ARCpoint Labs of Tucson.
Instead, the test known as CoronaChek reveals the presence of antibodies the body has used to fend off COVID-19, he said.
"Basically, if you get infected by any virus, your body starts sending out all these antibodies to fight it, then through the process of elimination it finds the right one," said Long, a longtime casino executive and consultant who opened the Tucson ARCpoint Labs franchise in 2016.
The test detects the presence of immunoglobulin M, an antibody that appears in the bloodstream immediately to fight off infection but tapers off after a few weeks as the infection subsides, as well as immunoglobulin G, which hangs around for months or even years to fight off the specific pathogen should it try and invade again.
The longer-lasting antibodies can create "functional immunity" to the disease, basically recognizing the pathogen and killing it off before it can cause symptoms, Long said, noting that some antibodies work to ward off a disease for years.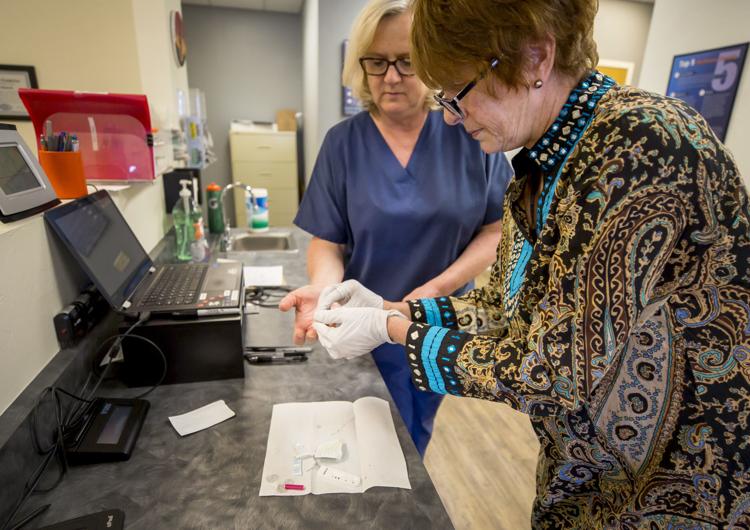 Many scientists believe patients who recover from COVID-19 will develop an immunity to the ailment, but the CDC says that's not yet clear. All that is needed for the test offered by ARCpoint is a few drops of blood from a finger prick, and results are ready in 10 to 20 minutes, Long says.
The cost is $60 per test.
ARCpoint's test was developed by China-based Zhejiang Orient Gene Biotech Co. Ltd. and has been used extensively in China and South Korea, Long said.
The test is aimed at patients who have been asymptomatic for at least seven days, who want to know if they have been exposed to COVID-19 in the past without any symptoms, who work in a high-risk profession, or for employers to screen their workforce, Long said.
Federal regulators have eased rules on how and when employers may test their employees for COVID-19, though the tests themselves are generally performed by health-care providers. Such antibody tests will become a critical tool for employers desperate to get workers back into production, said Long, who is familiar to many Tucsonans after a seven-year stint as CEO of the Pascua Yaqui Tribe's local Sol Casinos operation that ended in 2013.
"It's important that you can tell which people can go back to work," Long said, noting that extended shutdowns and even measures like wearing protective gear and practicing social distancing in the workplace can drastically reduce revenues.
"This is really the next step in fighting this pandemic, finding out who has been exposed and who hasn't."
Dr. Carlos Perez-Velez, deputy chief medical officer for the Pima County Health Department, said it may be good that new COVID-19 tests are becoming available.
But Perez-Velez cautioned that no direct-to-consumer tests have been validated or approved by the FDA, and even health-care providers should be careful to make sure tests are validated with scientific evidence of effectiveness and performed by certified labs.
"Some of the most famous companies in the world have had tests that didn't work," he said, though he added that molecular testing like that used by Paradigm and Prorenata has become fairly straightforward to adapt to new pathogens.
Perez-Velez said serology, or blood-based, tests are often prone to low sensitivity and are very time-dependent, because if a person is tested too early in the disease progression it may result in a false positive result.
"Antibody tests are most useful for epidemiologic surveillance purposes, when you want to see who in population has been infected," he said.
Concerned about COVID-19?
Sign up now to get the most recent coronavirus headlines and other important local and national news sent to your email inbox daily.