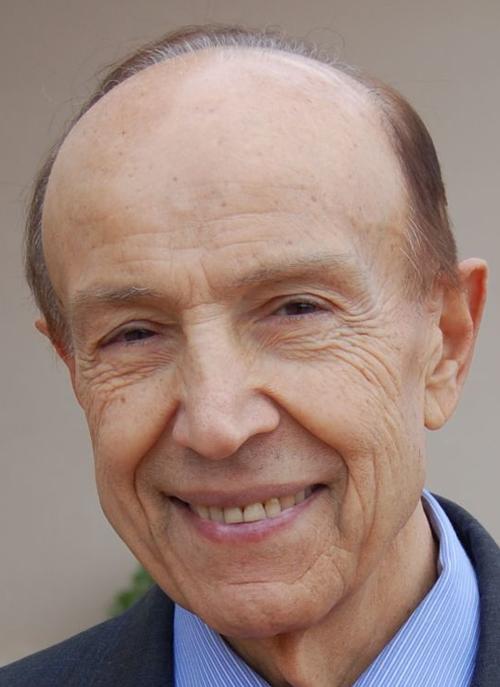 If you've ever had an eye exam, you know the drill of peering through a big, binocular contraption as your optometrist flips through various lenses and quizzes you on what you see.
Which looks better, No. 1 or No. 2? Is it clearer now? How about now?
Now, University of Arizona faculty scientists are working to perfect a new instrument to determine eye prescriptions faster and more accurately — in a portable form that holds the promise of extending eye care to millions of people worldwide.
The hand-held device is based on an invention of prominent UA ophthalmology professor Dr. Gholam Peyman, who was awarded the first U.S. patent for the laser refractive surgery known as LASIK in 1989.
Peyman and co-inventors Nasser Peyghambarian and James Schweigerling, professors in the UA's James C. Wyant College of Optical Sciences, have formed a new company, iCrx Inc., to commercialize the invention.
The tech startup has key local backing as well. The UAVenture Capital Fund, which is devoted to financing UA-related enterprises, this week announced an undisclosed investment in iCrx.
Peyman, an ophthalmologist, retinal surgeon and professor at the UA College of Medicine in Phoenix, said the new technology has several major advantages over the mechanical eye-testing devices, know as phoropters or refractors, which were invented in 1921 and are essentially the same today.
The mechanical phoropters use an arrangement of more than 100 lenses on each side, making them bulky, expensive and time-consuming to use, Peyman said. Newer, digital phoropters computerize the process but operate on the same patient-feedback principle and also are bulky and costly.
What's worse, he says, is that the legacy devices rely on the subjective judgment of the patient to zero in on the proper prescription.
"It is really hard on children, because they can't concentrate and just don't pay attention to remember," Peyman said, adding that the process can also be difficult for patients with poor hearing or who speak different languages.
"I felt that in order to make things simpler, we had to change the process."
The iCrx technology shines low-power light on the retina that is reflected and is relayed to an optical sensor. The sensor analyzes the light and signals three flexible, "fluidic" lenses to change shape to create the proper prescription for corrective lenses, as the patient views an eye chart.
The company says the hand-held device can produce an objective and accurate eyeglass prescription in about 20 seconds — without any subjective input from the viewer.
The system also can produce a much finer level of correction than legacy phoropters, said Peyman, who holds more than 170 patents and is a member of the Ophthalmology Hall of Fame in addition to having numerous peer honors.
The portable system could be used to screen children at school, for example, or in underdeveloped countries or rural areas that lack access to ophthalmological care, he said.
Peyman cited a 2016 study published in the Journal of the American Medical Association Ophthalmology showing that in 2015, about 1 million people in the U.S. were blind, while 3.2 million people suffered visual impairment despite correction.
The study, led by researchers at the University of Southern California, found that 8.2 million people had visual impairment due to an uncorrected refractive error.
Worldwide, the World Health Organization estimates that 1.3 billion people live with some form of vision impairment, including 826 million who suffer near-vision impairment, which Peyman attributes partly to a lack of access to eye testing and other ophthalmological care.
The iCrx team will use the UAVenture Capital funding to further develop and miniaturize the system as it looks to apply for approval as a medical device from the U.S. Food and Drug Administration, perhaps within a year, Peyman said.
Peyghambarian and Schweigerling — who have each pushed other optical inventions to market with startup companies — have been designing the compact phoropter prototype with the help of several UA students.
The investment in iCrx is UAVenture Capital's seventh portfolio investment and the second investment from its second venture fund, which was launched in January with a goal of raising $100 million.
The amounts of the individual investments have not been disclosed, but the fund's CEO and co-founder, Fletcher McCusker, said the investments have averaged about $2 million each.