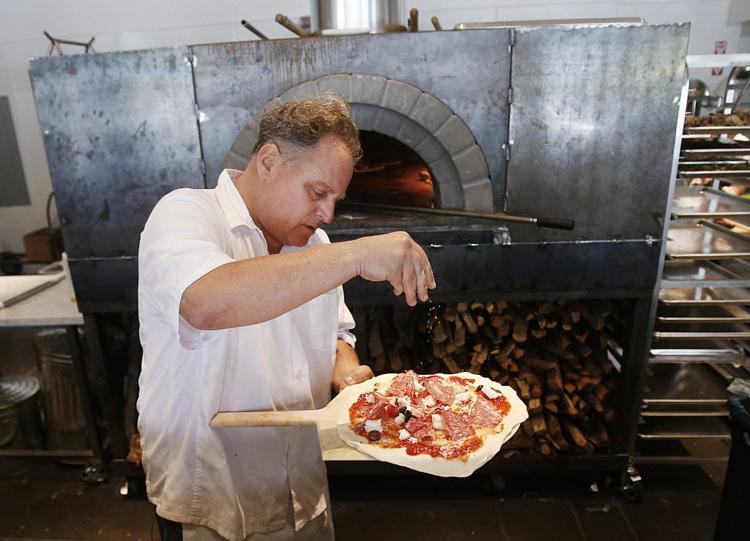 Restaurateur Chris Bianco has put his plans to return to Tucson in writing, inking a letter of intent with downtown developers Ron Schwabe and Marcel Dabdoub to take up the bottom floor of the pair's project at 123 S. Stone Ave.
But Bianco, a James Beard Award-winning pizza chef, said he still hasn't decided what to bring to the space.
"We're going to do something in Tucson. I am committed to doing something in Tucson," Bianco said on Thursday, two days after the Rio Nuevo board of directors agreed to provide a site-specific sales tax rebate for several Schwabe/Dabdoub downtown projects including 123 S. Stone Ave. and a CVS drugstore in the former Chicago Music Store on the corner of South Sixth Avenue and East Congress.
Bianco said he is exploring options for Tucson to follow up on his Pizzeria Bianco, which he ran at 272 E. Congress for just over two years before closing last September.
Bianco owns and operates five restaurants in Phoenix including two locations of Pizzeria Bianco. In 2003, he became the first ever pizza chef to win the prestigious James Beard Award.
Bianco said he has no timetable yet for opening a Tucson restaurant.
"We're going to figure out something to see if we can make a great fit," he said. "I love Tucson. That's the reason I came down there. I still love it."
In addition to his pizzeria, Bianco has three other concepts: Bar Bianco, next door to the original Pizzeria Bianco at Phoenix's Heritage Square; Tratto next door to Pizzeria Bianco in the Town & Country Center; and Pane Bianco, a sandwich shop in downtown Phoenix.