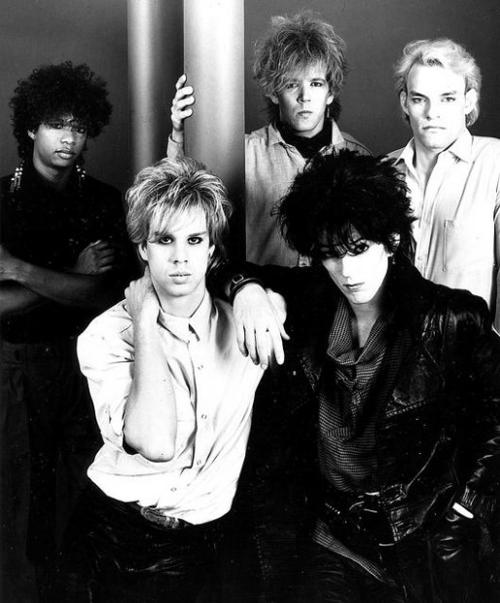 "You either loved or hated us," guitarist and vocalist Robin Johnson said, referring to Gentlemen Afterdark.
The glam band originated in 1979 as The Pills, a punk rock band that tore like a hurricane through North Fourth Avenue clubs such as Night Train and Tumbleweeds.
After rising to the top of the Tucson music scene, The Pills were ready for a change. In an effort to distance itself from its poppy punk image, the band moved to Phoenix in 1982 and changed its name to Gentlemen Afterdark — the title of one of its songs.
Using more synthesizers and airy guitar and vocals, the band won many new fans and earned some national press until its split in 1989. Gentlemen Afterdark will reunite for only the second time at the HoCo Festival.
Phoenix provided more money, bigger crowds and an opportunity to open for acts like Wall of Voodoo and X. Gentlemen Afterdark didn't forget its Tucson fans, however, returning here to play gigs about once a month.
The move up north paid off when legendary shock-rocker Alice Cooper caught a Gentlemen Afterdark show and liked it.
"It was at a time when Alice was not a stranger to the nightclubs up there," Johnson said. "He was my idol."
Cooper ended up co-producing an EP for the band. The self-titled effort was released in 1983, right around the time Gentlemen Afterdark moved to Los Angeles to keep escalating its career.
"I think it kind of sunk us, to be honest," Johnson said.
The band got attention from Billboard and People magazines, among others, but the members also made some questionable financial decisions while in L.A., Johnson said.
Things didn't work out, so the band moved back to Phoenix and kicked around until 1989.
Stay up-to-date on what's happening
Receive the latest in local entertainment news in your inbox weekly!