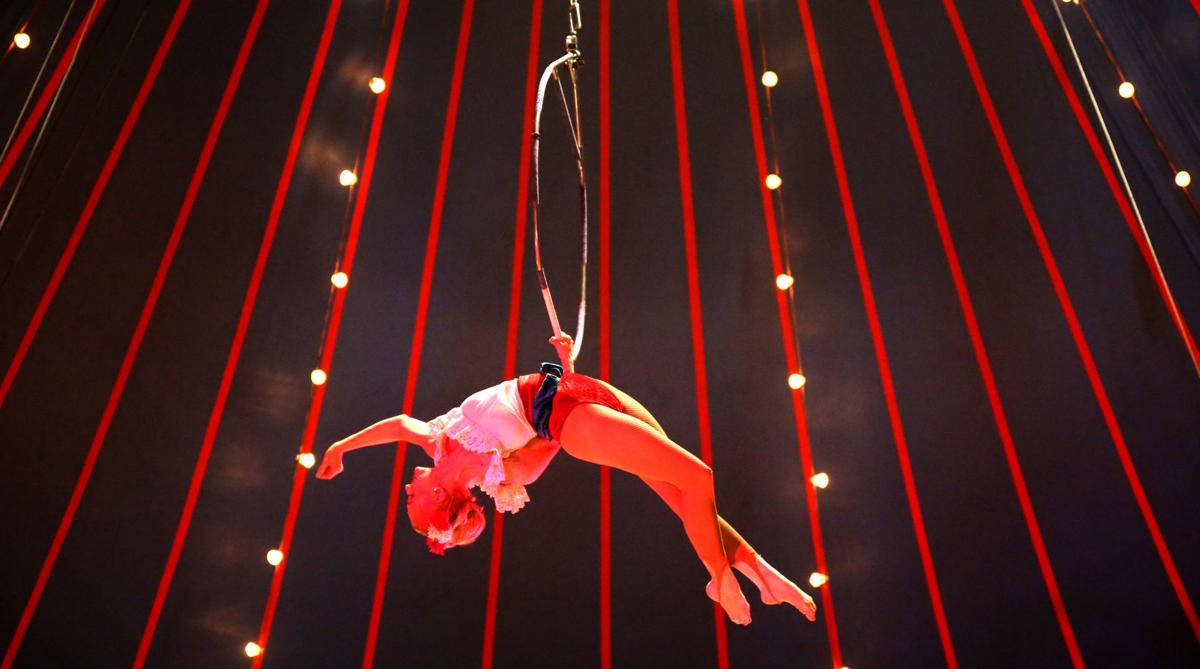 Zoppé Family Circus brings its Old World big top acts back to Tucson this weekend, with a show dedicated this time to the power of women. The performance, dubbed "La Nonna," will feature a predominantly female cast of circus performers.
Among the artists: Las Reinas del Malambo, an Argentinian gaucho-inspired dance act; master juggler Carmen Rosales and her family; and tightwire artist Molly Plunk.
In a video featured on the Zoppé Family Circus website, circus owner Giovanni Zoppé said the show was inspired by stories told by his father about his grandmother and how she kept the circus running from the 1920s to the 1940s.
"The power of women is so immense," Zoppé said in the video. "This is about equality and all of us growing together."
Zoppé will hold several shows a day, Thursdays-Sundays, through Jan. 26. The circus sets up in a large tent in the empty lot near Mercado San Agustín, 100 S. Avenida del Convento.
Tickets are $20-$110 through zoppe.net, with $10 tickets available for Zoppé's shorter 10 a.m. performances.