Shopping can be sport. It can be a fun activity, evoking memories, piquing curiosity and new ideas, and bringing a new sense of style. These three local stores that you might not know about could up your shopping game.
Pieces of the past
A book of S&H Green Stamps displayed at Menlo Home and Garden, 914 W. Congress St., might take you back to sitting at a Formica-topped kitchen table, moistening sheets of trading stamps with a damp sponge and gingerly positioning them on the pages of a slim book.
The stamps popular from the 1930s through the 1980s were a perk of purchases from grocery stores, gas stations and other merchants to be collected and swapped for merchandise at redemption centers or through catalogues.
The book of Green Stamps is not for sale, but it is an opportunity to share stories and reminiscence, say brother-and-sister shopowners Addison and Elizabeth Hazen.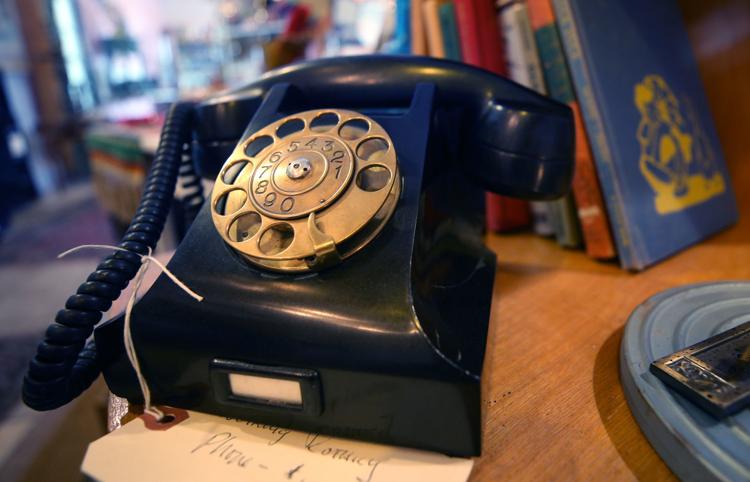 Menlo Home and Garden, just west of Mercado San Agustin, is housed in a historic 1930s Mobil gas station and is packed with vintage, midcentury, up-cycled and new merchandise.
Pieces of the past like a fat television in a bulky cabinet, a cigarette machine, a typewriter, Pyrex cookware and bingo cards are complemented by art and new items such as bolts of brightly colored oil cloth, greeting cards with ladies handkerchiefs and kitchen towels with vintage-inspired designs.
Step out of the shop's back door into a patio with ponds that Addison Hazen built surrounded by vintage outdoor items and yard art by local artists.
"There's something here for everyone" at Menlo Home and Garden, says Elizabeth Hazen.
The Hazens have always been collectors. They were raised on a ranch near Buckeye with a "don't throw anything away" mentality, Elizabeth Hazen says. A mantel from the duo's one-time home in Seattle sits against the shop's east wall that Addison Hazen covered with cedar planks from the home's basement.
Addison Hazen builds furniture from salvaged wood and rewires lamps and lighting fixtures. Addison Hazen, who worked at a custom lighting company, creates lighting plans and helps select globes and fixtures to match decor and architecture, Elizabeth Hazen says.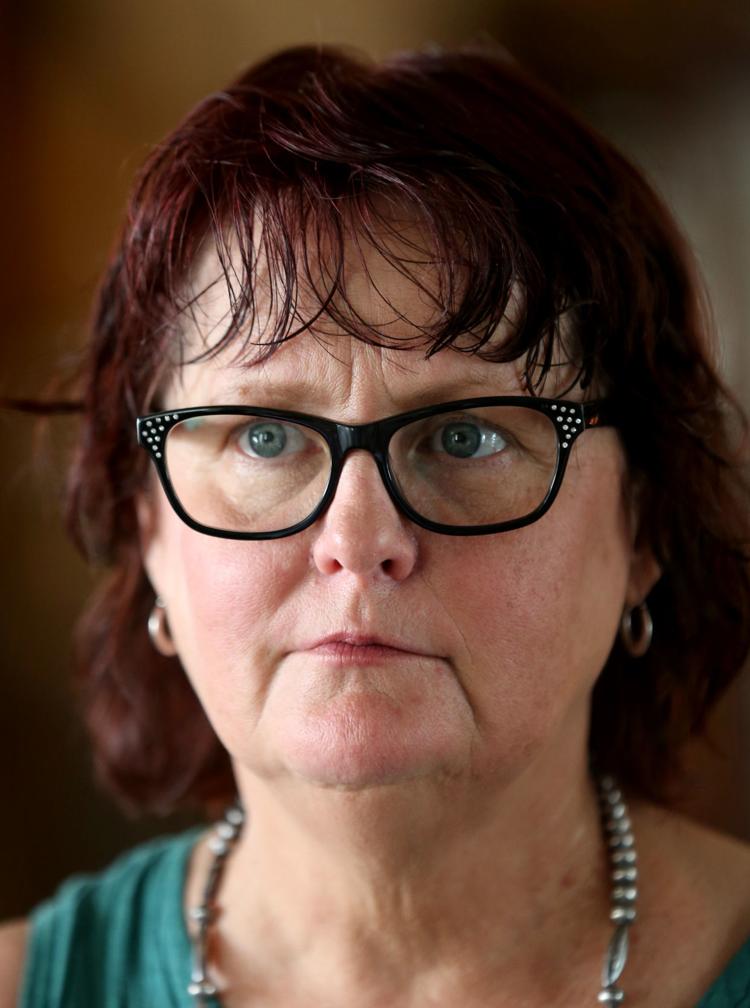 The vision for Menlo Home and Garden is evolving. The store has about 80% vintage merchandise and 20% new; they plan to flip the ratio to 80% new merchandise and expand.
The brother and sister own the former hardware store to the east of the shop and they plan to use the hardware-store space, furnished with fixtures from former Tucson stores like Goldwater's department store, for home items. The present store space would focus on garden items.
In September, Menlo Home and Garden will resume its monthly neighborhood flea market on the second Sunday of the month.
Hours: 11 a.m.-6 p.m. Wednesday-Saturday.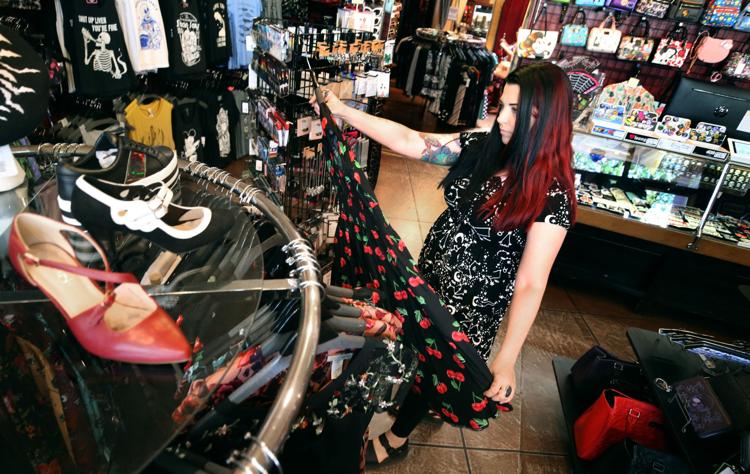 Clothes you won't find in a mall
A baseball cap with the image of Edgar Allan Poe. Polka-dot dresses reminiscent of "I Love Lucy." Dresses with cacti, dinosaurs and constellation prints. T-shirts that might make you laugh out loud.
Those are just a few of the pieces of the out-of-the-ordinary clothing on the racks of Razorz Edge, 427 N. Fourth Ave.
Razorz Edge, which opened in 2007, sells independent, alternative fashions with roots in music genres, says owner Lauren Baker. The vintage looks, retro cuts with modern prints are a reflection of rockabilly, early 1950s rock 'n' roll. You'll also find some punk, gothic and other "I can't believe I found this" items.
Women's fashions dominate the store — dresses, skirts, tops, shorts, leggings, shoes. There are also shirts with snicker-invoking illustrations and sayings, funky bowling-style shirts for men, and a few items, like cactus-themed dresses, for kiddos.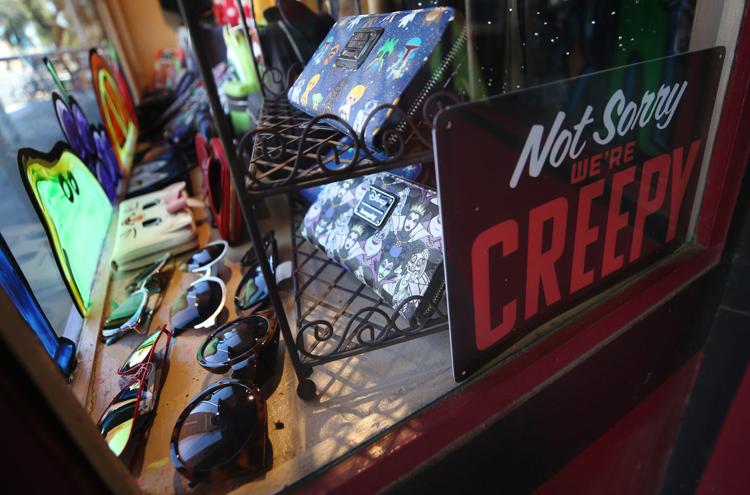 Small, colorful backpacks with illustrations of Alice in Wonderland, Snow White and florals line the shop's back wall. "They're perfect for carrying in Disneyland," says Baker.
There are also greeting cards, pencil bags, pins, patches and jewelry.
Alternative fashion changes, and Baker scours the internet, checks out trade shows and queries her staff for trends to set apart Razorz Edge from chain stores. Snarky shirts reflect her sense of humor, which is often sarcastic, she says.
Frequent Instagram posts keep customers up to date on the store's stock.
"There's no other store with this vibe in the city," says Pima Community College student Sarah Wilson who works at Razorz Edge. She shopped at the store before she worked at it.
Baker encourages coming into the store — it's hard to get the right fit from online shopping, she says.
"Look around," says Baker. Before dismissing something as "'too young for me' — try it," she encourages. "You only live once."
"No matter who you are, you will find something here (at Razorz Edge)," Baker says.
And you'll get a free Otter Pop ice pop with a purchase June-August.
Hours: 11 a.m.- 7 p.m. Monday-Thursday; 11 a.m.-9 p.m. Friday-Saturday; 11 a.m.-6 p.m. Sundays.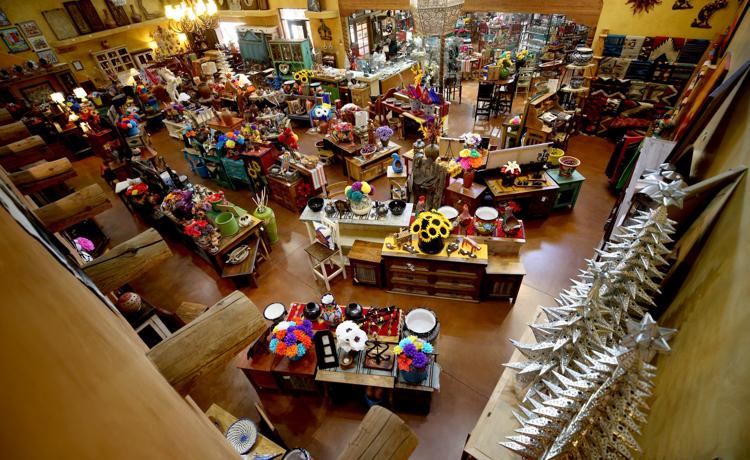 The human touch
Every embroidery stitch, brushstroke, sculpted turn and swirl in the pieces at Que Bonita, 6934 E. Tanque Verde Road, are done by someone's hand, says Adriana Pfund, who works at the east-side store. It's filled with home decor, clothing and furniture from Tucson, Mexico, Guatemala, South America and spots around the world like Tunisia.
Que Bonita, owned by Carmen and Chuck Petitti, began in 1981 after Carmen, then a recent immigrant, took a trip to her former home, Tegucigalpa, Honduras. She brought back a few purses and a table with some of her Tucson friends in mind.
When she got back, those friends were thrilled with the merchandise, she made a sale, and she decided to make a buying trip to Mexico. She was soon bringing rugs, pottery, clothing and handmade crafts from Mexico and South America and selling them at Tanque Verde Swap Meet. She shared booth space with Chuck, an artist who sold wood crafts.
The two married and opened their store in 1986. The store has been at its current spot for about 14 years, says Leah Schmidt, who works for Que Bonita.
The store is filled with Talavera pottery, glassware, furniture, clothing and jewelry. You'll find napkin rings from Guatemala, Navajo jewelry with Arizona turquoise, Zapotec rugs, Mata Ortiz pottery and Oaxacan wood carvings. Que Bonita also offers custom furniture.
Clothing items — like the bright embroidered dresses and blouses— are from natural fibers, says Schmidt.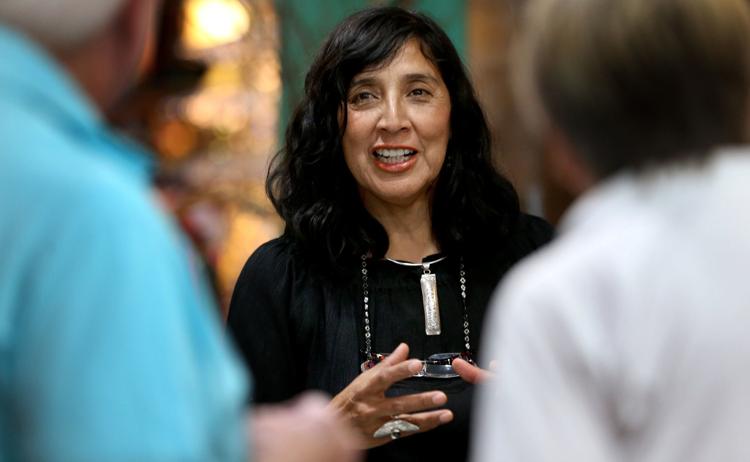 "The clothing is good for personal style, and good for Tucson," she said.
Que Bonita is "refined with accessible price points," says Schmidt. Que Bonita imports directly from vendors with whom the couple have long-term relationships, she says.
The store does not have sales, says Schmidt. "We don't mark up to mark down."
A gallery showing juried local art is in a loft overlooking the store floor. The show changes twice a year and is due to switch in October, says Schmidt.
Becca and Jason Nemec, who moved from the Philadelphia area to Tucson about nine months ago, brought Becca's parents who were visiting from the East to the store in mid-June. Becca Nemec says her dad is an artist, and she wanted him to see the art at Que Bonita.
The couple discovered Que Bonita after they moved to Tucson, as they wanted to embrace the Tucson culture and style.
"We love the furniture," says Jason Nemec. "It feels authentic."
Carmen Petitti allowed the Nemics' daughter Emilie, 11, to sell her work at the store. Emilie was involved in the Harelson Elementary School Eclub, where she learned about business. She created Emmiwears, making handwoven bracelets to sell.
Emilie had a basket of bracelets near the counter at the holidays, complete with an artist profile, says Becca Nemec. "Carmen was so welcoming," she says.
Que Bonita will hold a traveling trunk show with a select group of items from the store from 5:30-7:30 p.m. July 10, at Craft Republic, 7625 N. La Cholla Blvd., says Pfund.
Hours: 10 a.m.-5 p.m. Monday-Friday; and 10 a.m.-5 p.m. Saturdays.