It had been a month since Jim Mauser got his first dose of the COVID-19 vaccine.
Mauser, 75, received his first shot Feb. 5 at the Community Performance and Art Center in Green Valley. Because of underlying health conditions, Jim is especially high-risk when it comes to COVID-19, prompting his 72-year-old wife, Barbara Mauser, to ensure he was safe from the virus.
However, Green Valley didn't have any record of Jim receiving the first shot on its website, leaving him unable to make an appointment for his second dose.
As the Arizona Department of Health Services begins to expand vaccine registration to anyone over the age of 16, some residents of Arizona's smaller communities remain concerned about being left behind. Like Jim and Barbara, residents who live outside big urban areas may face unique challenges when it comes to vaccine access.
Dr. Theresa Cullen, Pima County's public-health director, said the Health Department is working with the federally qualified health centers to distribute the vaccine to rural communities. She said there is a "significant increase" of supply going to the Marana Health Center, the United Community Health Center in Green Valley and Desert Senita Community Health Center in Ajo.
Cullen also said the county has held two vaccine distributions in Green Valley. According to Cullen, the first issued 3,000 vaccines. The second, which issued second doses, vaccinated 2,700 residents. This has helped to dramatically increase the overall number of Green Valley residents who are now vaccinated.
When the virus hit, the Mausers were concerned because of their age. They wore their masks regularly and took part in socially distanced activities. In late June, Jim started complaining about stomach pains. By July 6, he was diagnosed with kidney cancer and was getting his kidney removed.
His diagnosis changed everything for the Mausers. According to Barbara, they don't go out except for doctor appointments, lab work and to the grocery store.
"We don't socialize with anybody and needless to say, we really miss that," Barbara said.
Fortunately, Barbara was able to get her first dose at the Tucson Convention Center, but when she tried to register her husband for his second dosage, she was told he wasn't allowed to make an appointment because Pima County had no record of him on its website, even though she had an acknowledgement that states he did receive the first shot.
She said she contacted the county and state health departments but she had not received any answers.
"I must have been on the phone on and off for four hours, trying different numbers that people kept giving me concerning this," Barbara said. "Every time I talked to somebody it was, you know, 'I'm very sorry for your predicament but I can't do anything about it.' So right now, I'm just trying everything I can to try to solve this situation but it's not working."
When Jim was told he would need to start radiation, he still hadn't been able to schedule a second appointment, making it "more important than ever" for him to receive his second shot.
Debbie Kenyon, Green Valley Council president, said Green Valley received 3,000 second doses and administered them March 8 through March 11. She had no new information on any other large vaccine shipments coming to Green Valley. Kenyon also said that CVS, Walgreens, Safeway and Fry's are now able to distribute the vaccine to community members over 65.
"We're anxiously and continually asking for when we are going to get more first doses so that we can continue with this," Kenyon said.
In Sierra Vista, Robert Aguilar, 70, was having similar troubles.
He and his 96-year-old mother haven't been able to receive their first shot, despite being high risk. So far, 28% of their population has been vaccinated. About 19% of its population is 65 and older, according to census data.
According to Aguilar, when the vaccine was announced he signed up for several waiting lists, yet every one of them had run out of available appointments.
"In some parts of the state now, if you're 55 or older, you get a vaccine," Aguilar said. "My mom is 96 and I'm 70 and we haven't been able to get any, so there's something drastically wrong with the system."
Luckily, Aguilar and his mother have been able to get on a list at his doctor's office.
"We just try to take care and be as careful as we can," Aguilar said. "So far we've been fortunate and hopefully not too much longer we will get one shot and then perhaps get the second one sometime after that. But here it is, March 11, and neither one of us has received a shot as of yet."
As for Santa Cruz County, 35% of people living in Rio Rico have been vaccinated and so has 58% of Patagonia's population.
Right now, there is only one vaccination distribution point and it is located in Nogales. Jeff Terrell, the health services director for Santa Cruz County, said the county doesn't have enough vaccines to open other locations at this time.
Not all rural communities are struggling with vaccine distribution. In Pinal County, the community of SaddleBrooke north of Tucson has been able to set up an efficient way to vaccinate their population.
Brianne Spaeth, 40, owns Desert Life Pharmacy in SaddleBrooke. As a member of the Community Pharmacy Association, she was sent a message six months ago saying she should start thinking about how she was going to distribute the vaccine. After completing the paperwork, Desert Life Pharmacy was approved to distribute the vaccine. Spaeth said she receives a shipment of the vaccine once a week.
With the help of Senior Village, a nonprofit organization that serves the needs of SaddleBrooke residents, 4,997 residents have received their first and second dose.
Since Jan. 9, Desert Life Pharmacy and Senior Village have been holding clinics where community members can receive their vaccine. They have completed 10 clinics since January and scheduled April 3 as their last. Linda Hampton, the executive director at Senior Village, said there was a total of 500 volunteers who helped throughout the process.
According to Hampton, another huge help has been the unique phone line David Loendorf, Senior Village president, created. Hampton said people can call in to the phone line and register for the clinic.
"They speak to the computer and they're able to leave all the needed information and they get a confirmation by text," Hampton said. "He wrote the code to create the registration and appointment scheduling software that makes all of it work."
When asked about why she thought the SaddleBrooke vaccine clinic has been so efficient, Spaeth credits the success to the people who volunteer to help.
"I'll say it 500 times, the volunteers, volunteers, volunteers," Spaeth said.
Back in Green Valley, Jim and Barbara Mauser finally have peace of mind. After weeks of frustration, the website error was fixed and Jim was able to receive his second shot. Now that both of the Mausers are vaccinated, they are hoping for life to return back to normal.
"We are now hoping that Jim will not suffer any major side effects from his radiation treatments and perhaps sometime in April we will be able to socialize with others after over a year of self-isolation," Barbara said.
Photos: No. 3 Arizona Wildcats vs No. 4 Indiana Hoosiers in NCAA Tournament Elite Eight
Arizona vs. Indiana, NCAA women's basketball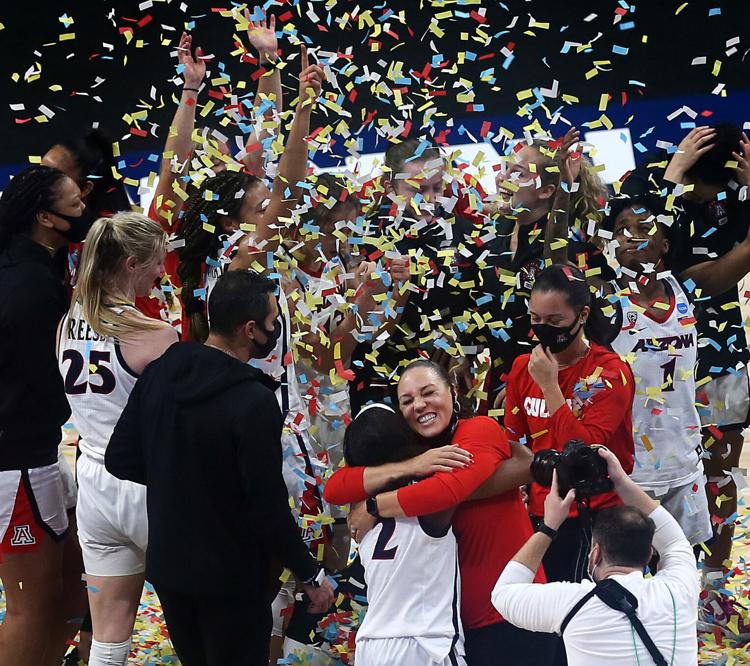 Arizona vs. Indiana, NCAA women's basketball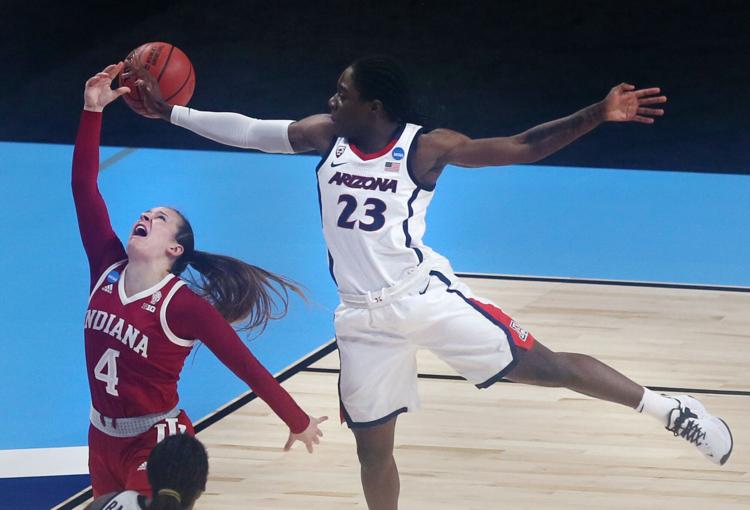 Arizona vs. Indiana, NCAA women's basketball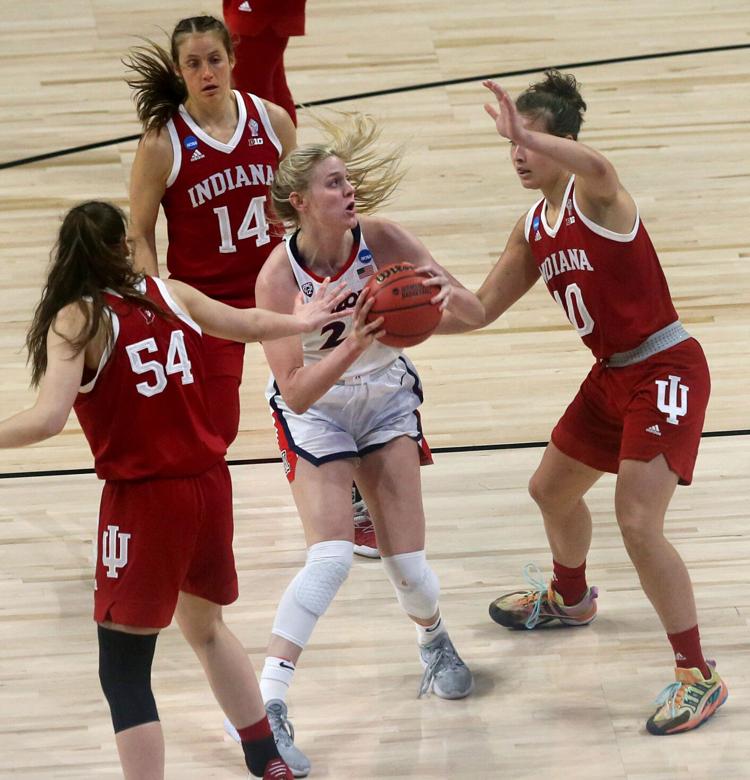 Arizona vs. Indiana, NCAA women's basketball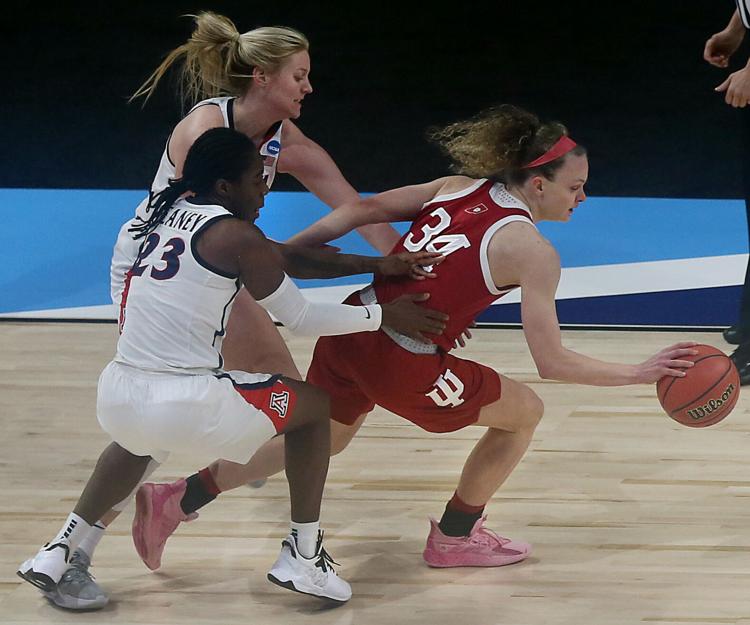 Arizona vs. Indiana, NCAA women's basketball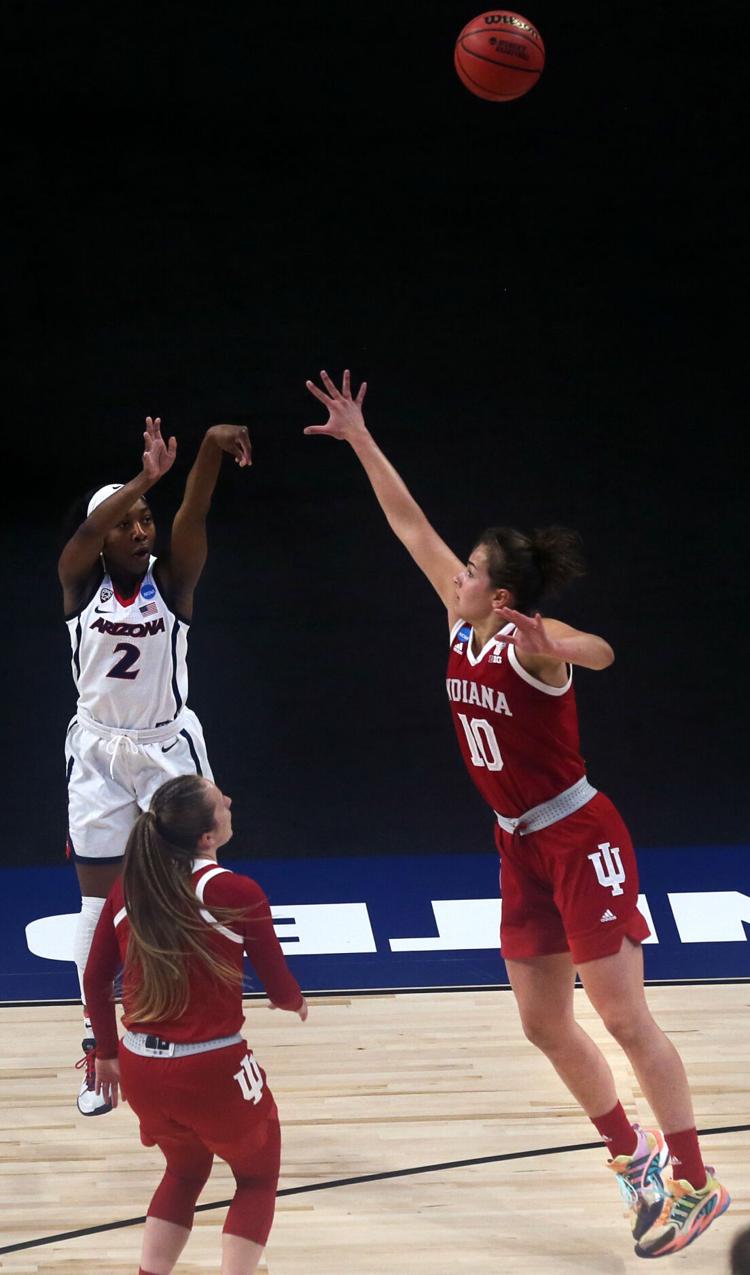 Arizona vs. Indiana, NCAA women's basketball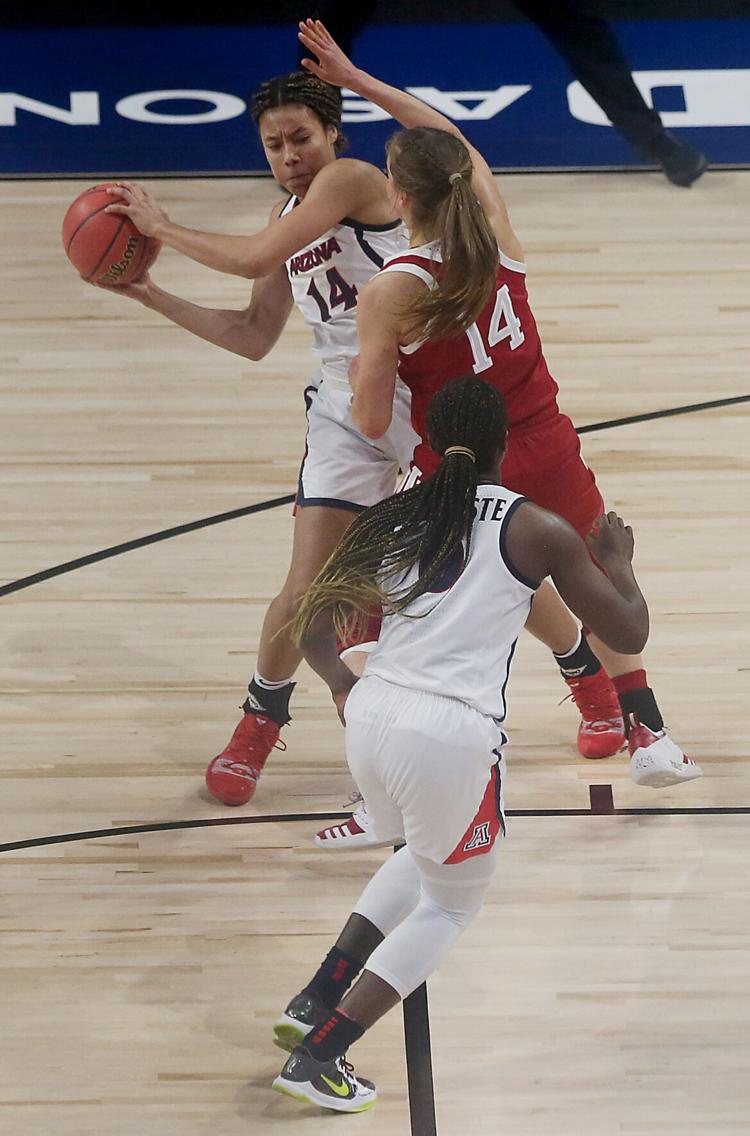 Arizona vs. Indiana, NCAA women's basketball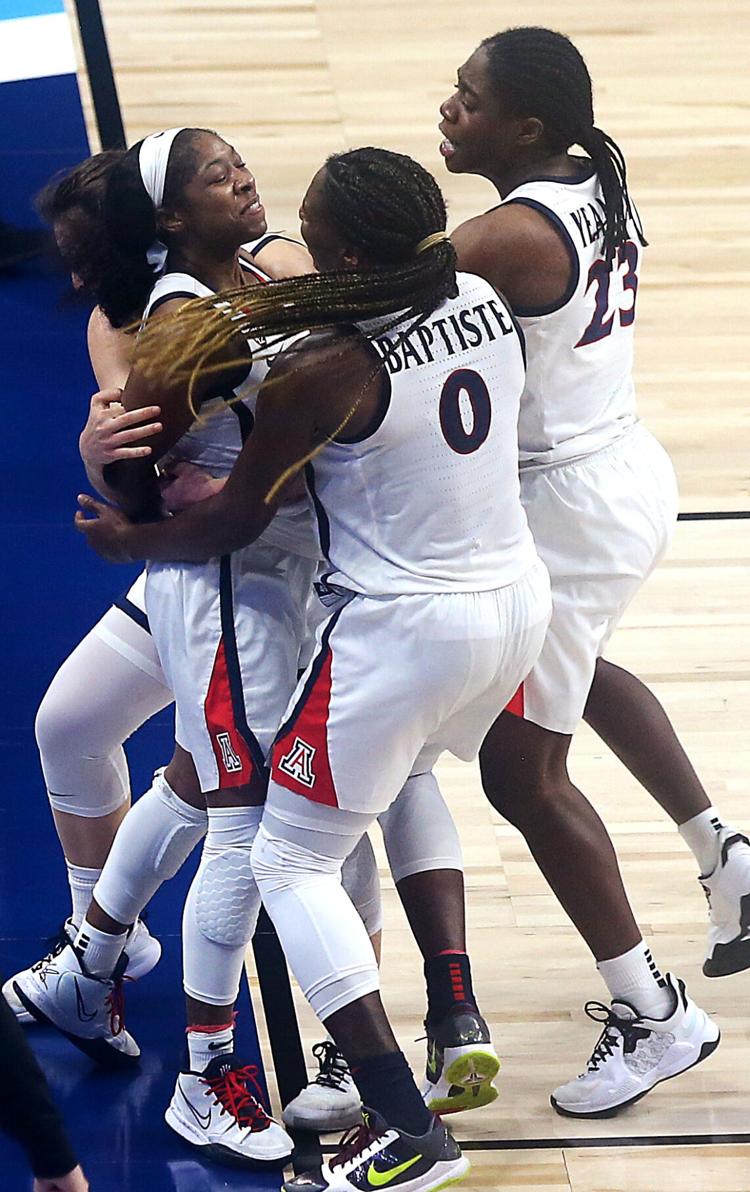 Arizona vs. Indiana, NCAA women's basketball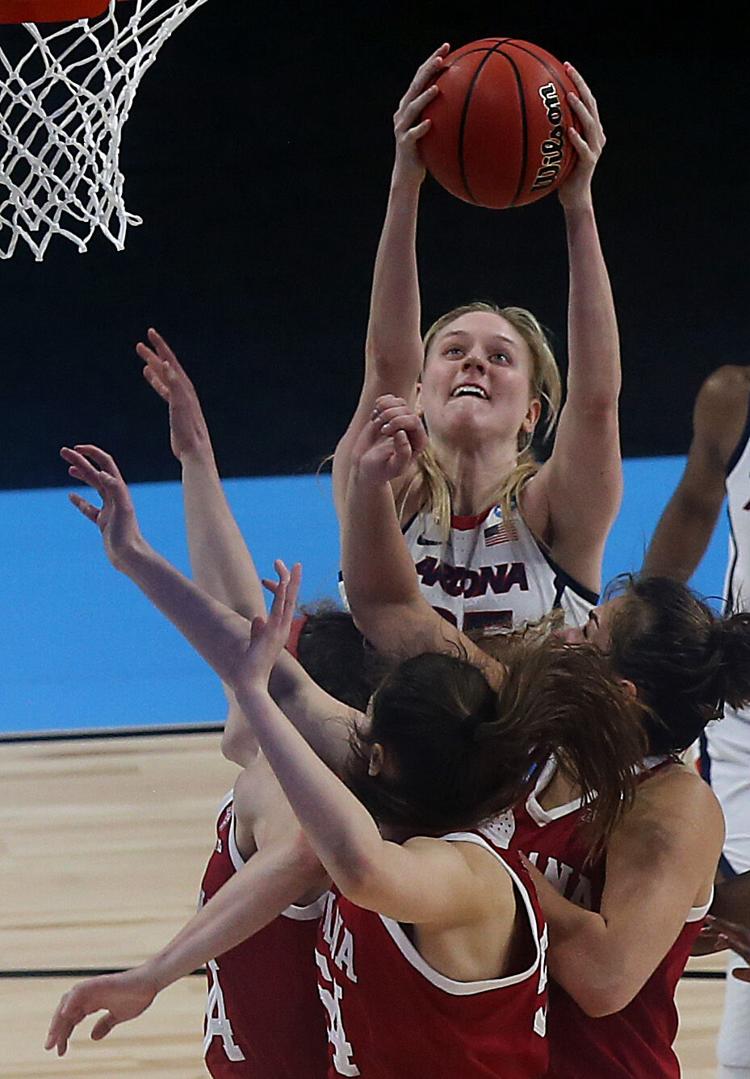 Arizona vs. Indiana, NCAA women's basketball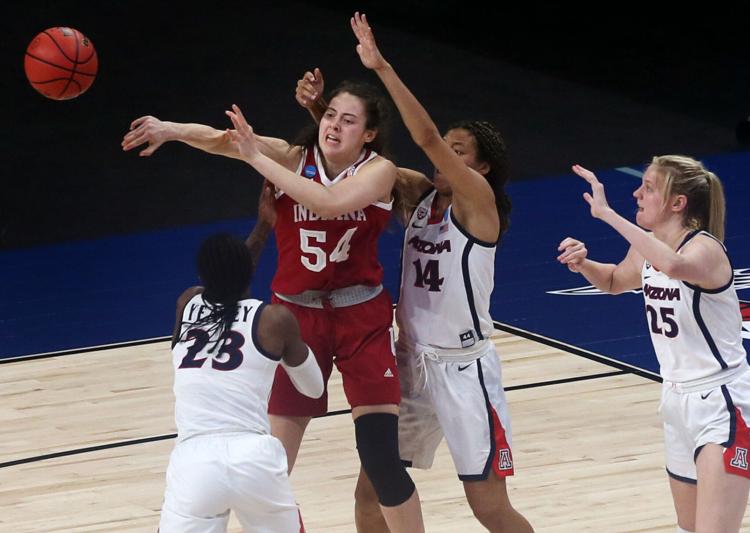 Arizona vs. Indiana, NCAA women's basketball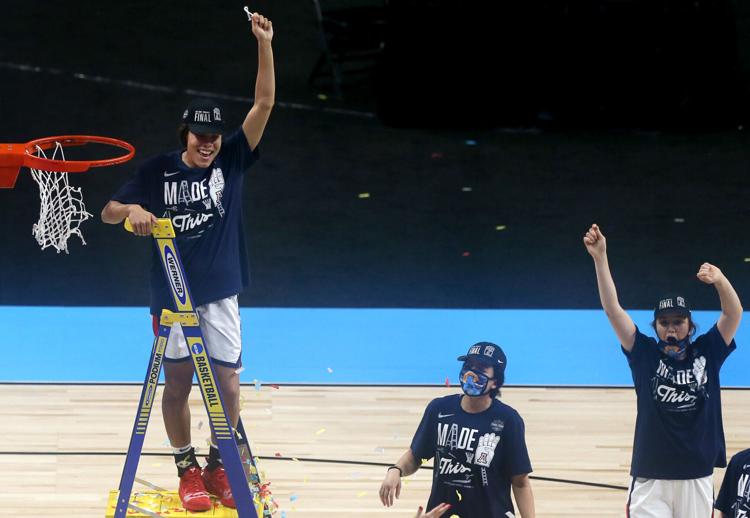 Jamie Donnelly is a student at the University of Arizona and an apprentice for the Arizona Daily Star.