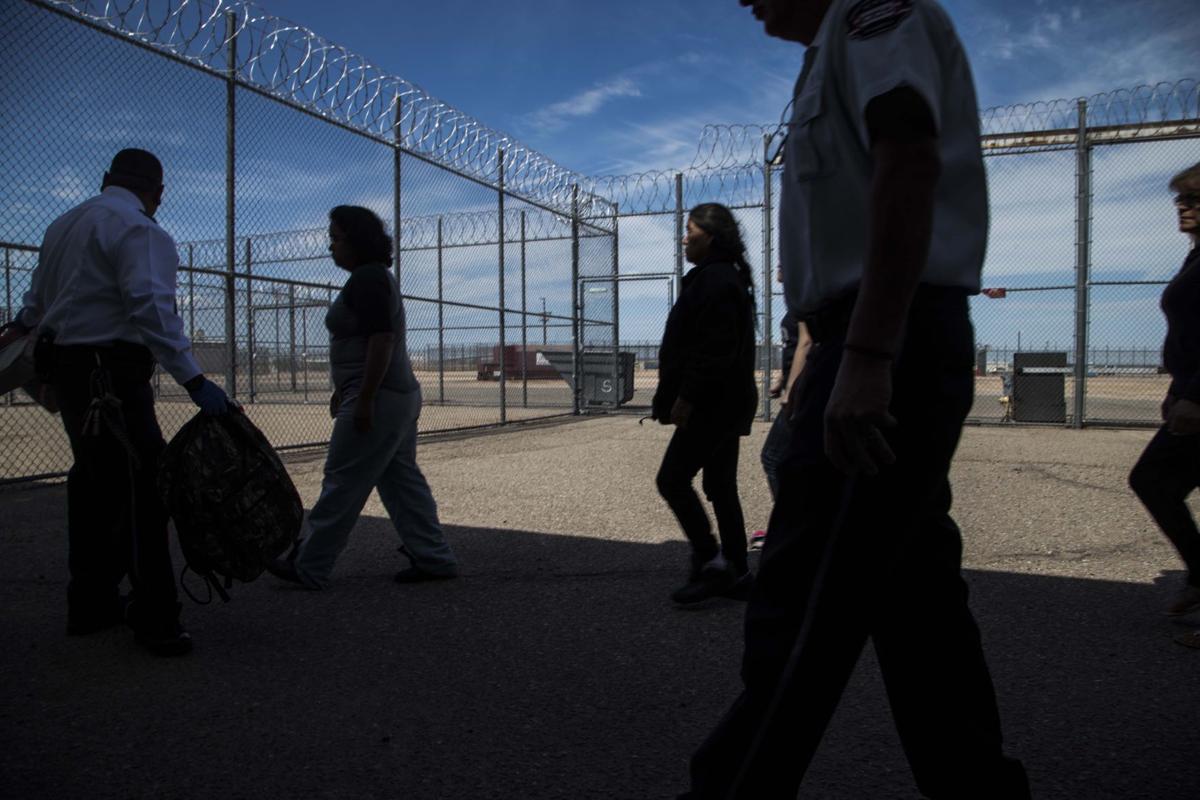 Two immigrant detainees held in Eloy tested positive for the coronavirus after they were released from custody, adding to advocates' concerns that officials are not testing enough detainees.
Keep Tucson Together, a legal clinic run by the Tucson-based humanitarian aid group No More Deaths, is working to get immigrants released from Immigration and Customs Enforcement custody during the coronavirus pandemic. So far, nine immigrants were released and tested for the coronavirus through their efforts, the group said in a news release Tuesday.
Advocates in Arizona and across the country are concerned that the virus could spread quickly in the confined spaces inside detention centers.
Since the first case of the coronavirus at a detention center in New Jersey in late March, ICE has reported 1,201 cases across the country, including 80 in Arizona.
Two people have died from COVID-19 while in ICE custody, including a 34-year-old Guatemalan man who died Sunday in Georgia, ICE reported. No deaths were reported at Arizona detention centers.
One of the concerns brought up by Keep Tucson Together was that not enough tests are administered at detention centers to get an accurate picture of the virus' spread.
The agency focuses its testing on people who show symptoms or were in close contact with someone who tested positive, according to the ICE website. About 50% of the 2,394 tests administered by ICE have come back positive.
Two of the detainees who tested positive after they were released had been held at the La Palma Correctional Center in Eloy, Jenna Johnson, an attorney who volunteers with Keep Tucson Together, told the Star.
ICE reported 69 cases of the coronavirus at that facility as of Tuesday.
A third detainee tested positive after being released from the IAH Secure Detention Facility in Texas, Johnson said. ICE reported 16 cases of the coronavirus at that facility.
ICE spokeswoman Yasmeen Pitts O'Keefe said she could not comment on specific cases.
Close quarters combined with a lack of hygiene supplies and medical care have led to a high infection rate in ICE detention centers, according to the news release from Keep Tucson Together. They also pointed to a bottleneck at immigration courts as a major obstacle to releasing immigrants from ICE custody during the pandemic.
Hundreds of applications for bond and parole "have sat untouched for weeks inside closed court buildings" due to immigration judges refusing to hold hearings for extended periods of time during the pandemic, Johnson said in the news release.
"The result is indefinite detention inside deadly facilities," Johnson said.
Bond amounts for immigrant detainees have risen under the Trump administration and now range from $10,000 to $50,000, she said. No More Deaths launched an online fundraiser in April to pay for bonds at immigrant detention centers in Arizona. So far, the campaign has raised about $42,000 from nearly 500 donors.
ICE officials suspended social visits to detention centers during the pandemic and reduced the population held in custody. ICE took into custody less than half as many people in April as the agency did in February. ICE also released more than 900 people who were elderly, pregnant or otherwise vulnerable to the coronavirus.
ICE screens detainees as they arrive at detention facilities and isolates those with fever or respiratory symptoms. Among ICE detention staff, 44 cases were reported at 15 facilities as of Tuesday, including one each at the Eloy Detention Center and the Florence Correctional Center. Another 116 ICE employees who do not work at detention facilities have tested positive. ICE did not say where those employees work.
Photos: Tucson's popular Tumamoc Hill re-opens with some changes
Tumamoc Hill re-opens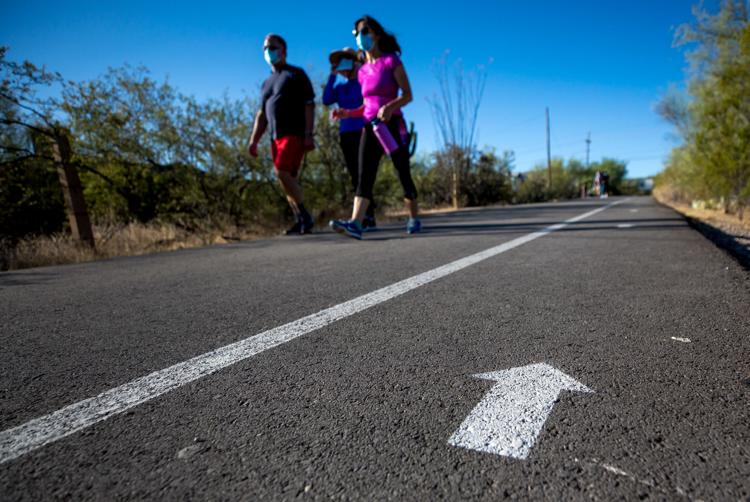 Tumamoc Hill re-opens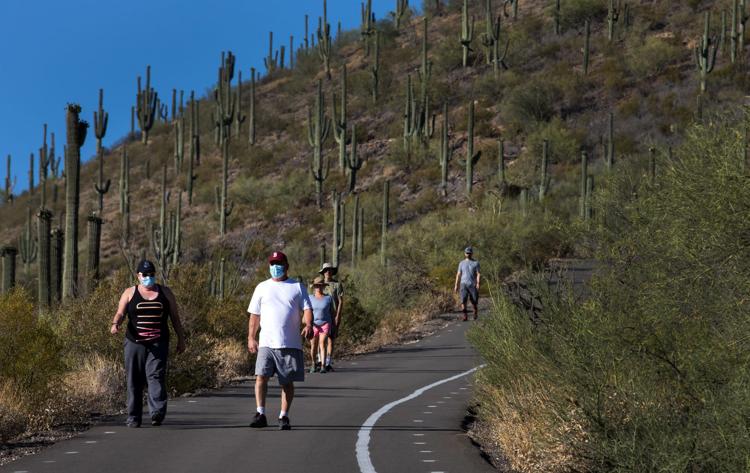 Tumamoc Hill re-opens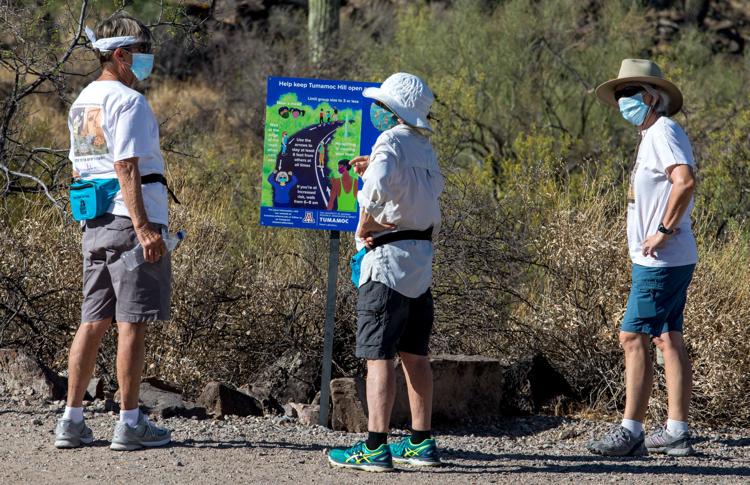 Tumamoc Hill re-opens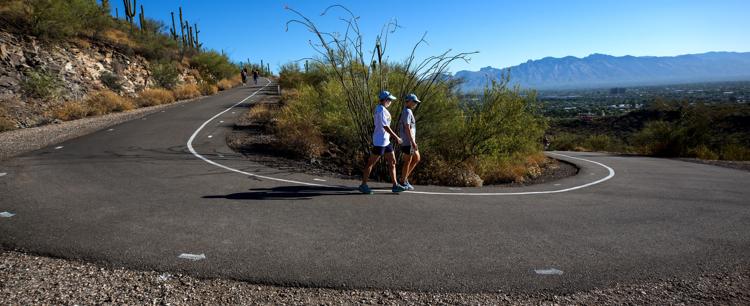 Tumamoc Hill re-opens

Tumamoc Hill re-opens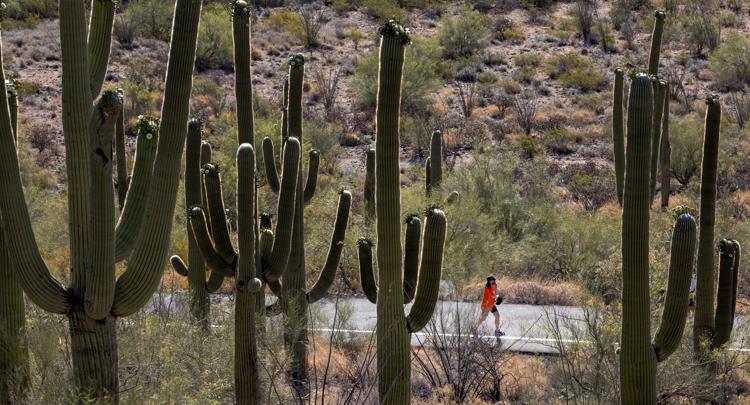 Tumamoc Hill re-opens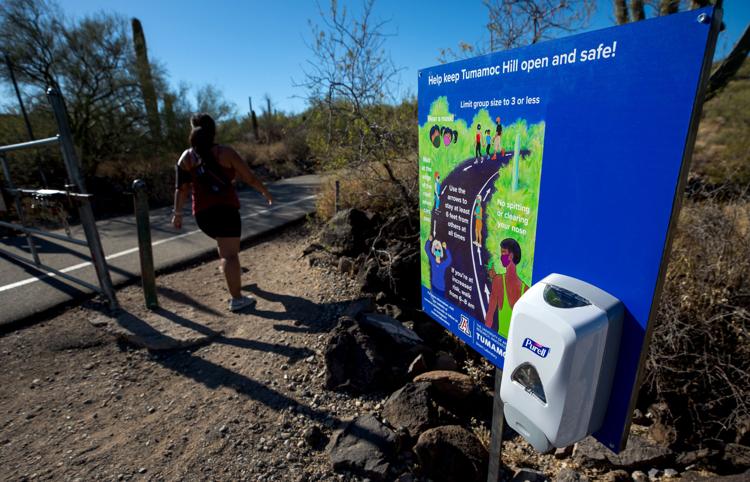 Tumamoc Hill re-opens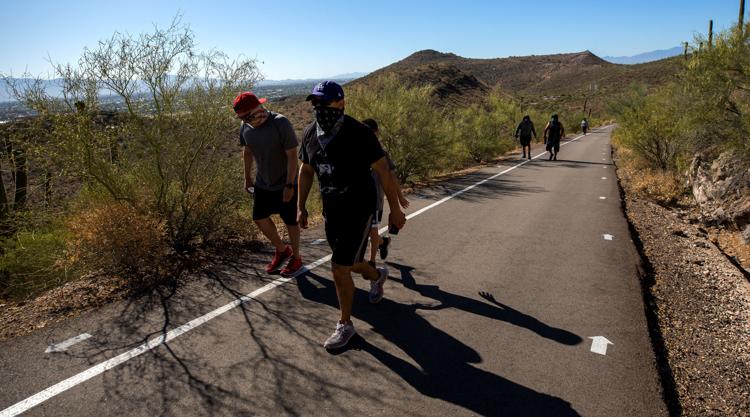 Tumamoc Hill re-opens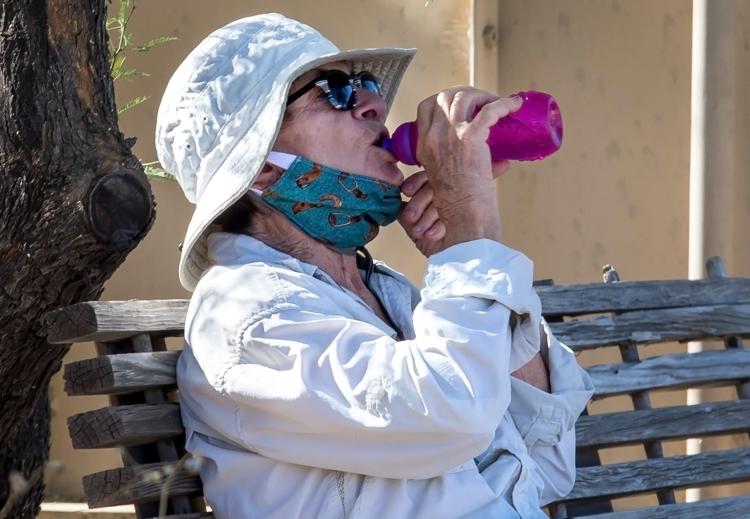 Tumamoc Hill re-opens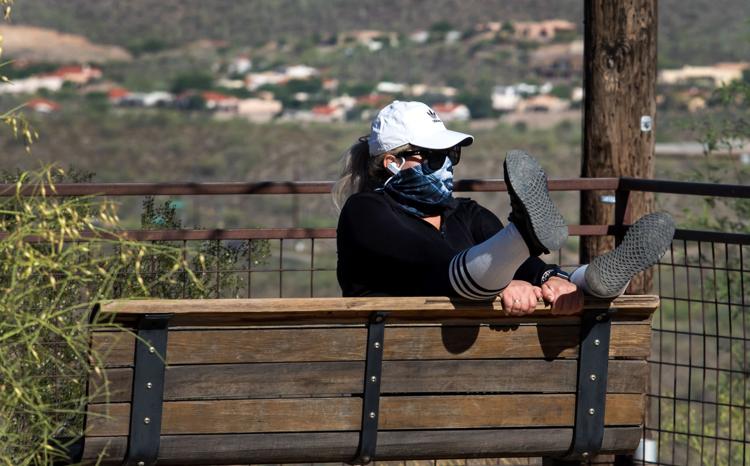 Tumamoc Hill re-opens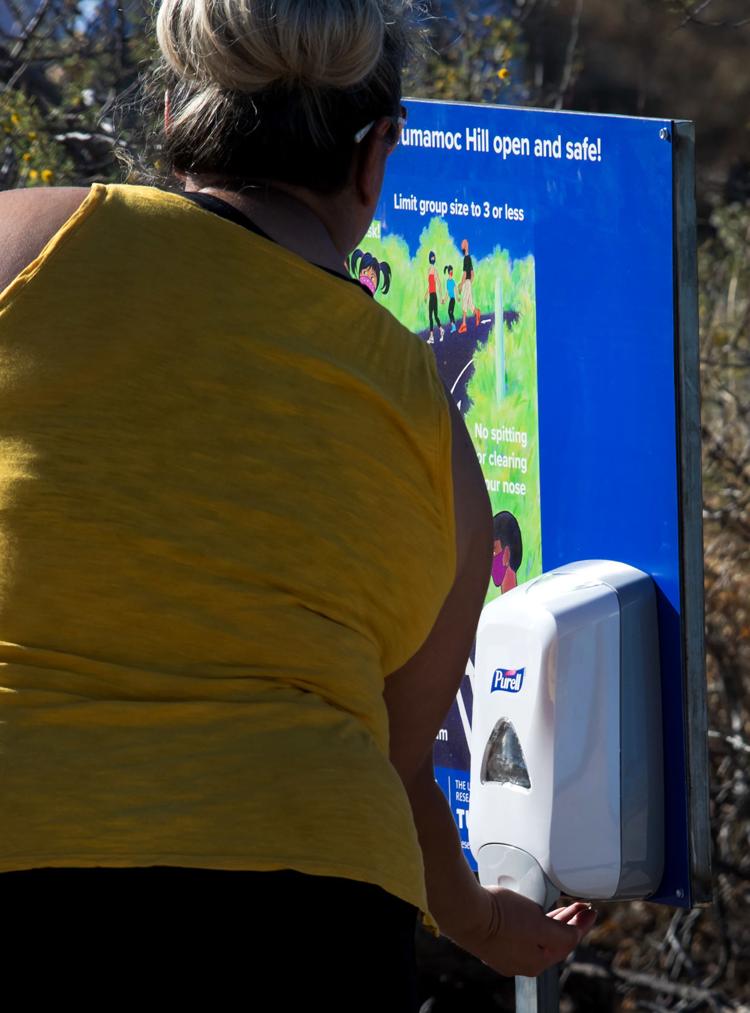 Tumamoc Hill re-opens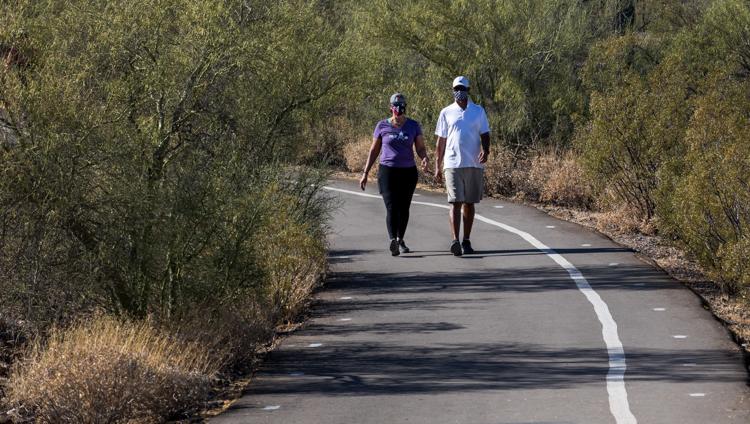 Tumamoc Hill re-opens