A brush fire that burned around 41 acres in Amado was completely contained as of 12 p.m. Thursday, according to fire and state forestry officials. 
Firefighters are still in the area, making sure all hot spots are taken care of. No structures were lost and there were no injuries, said L.T. Pratt, a Green Valley Fire District spokesman.
Crews responded at about noon Wednesday to an area northeast of the Lakewood community and immediately began attacking the slow-moving fire, Pratt said.
Firefighters conducted a burnout operation, Pratt said. The technique allows firefighters to use a controlled fire to eliminate fuel for the brush fire between a control line.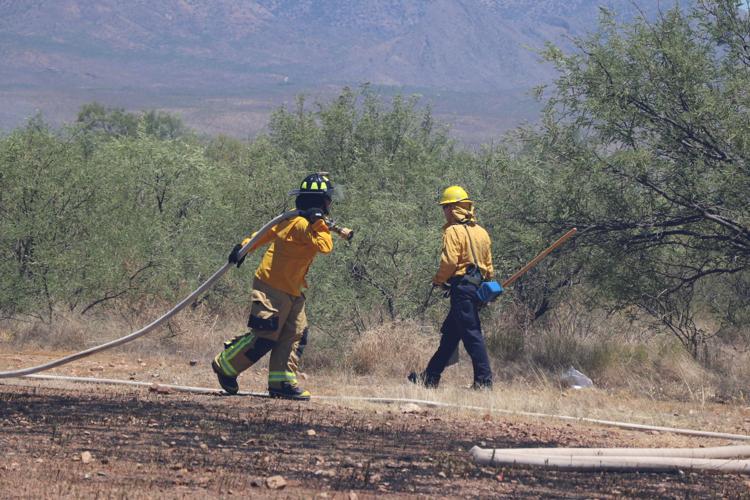 No evacuations were issued, Pratt said, adding that the fire was burning dry grass and small mesquite trees northeast to the Interstate 19 frontage road.
A cause for the fire has yet to be determined.