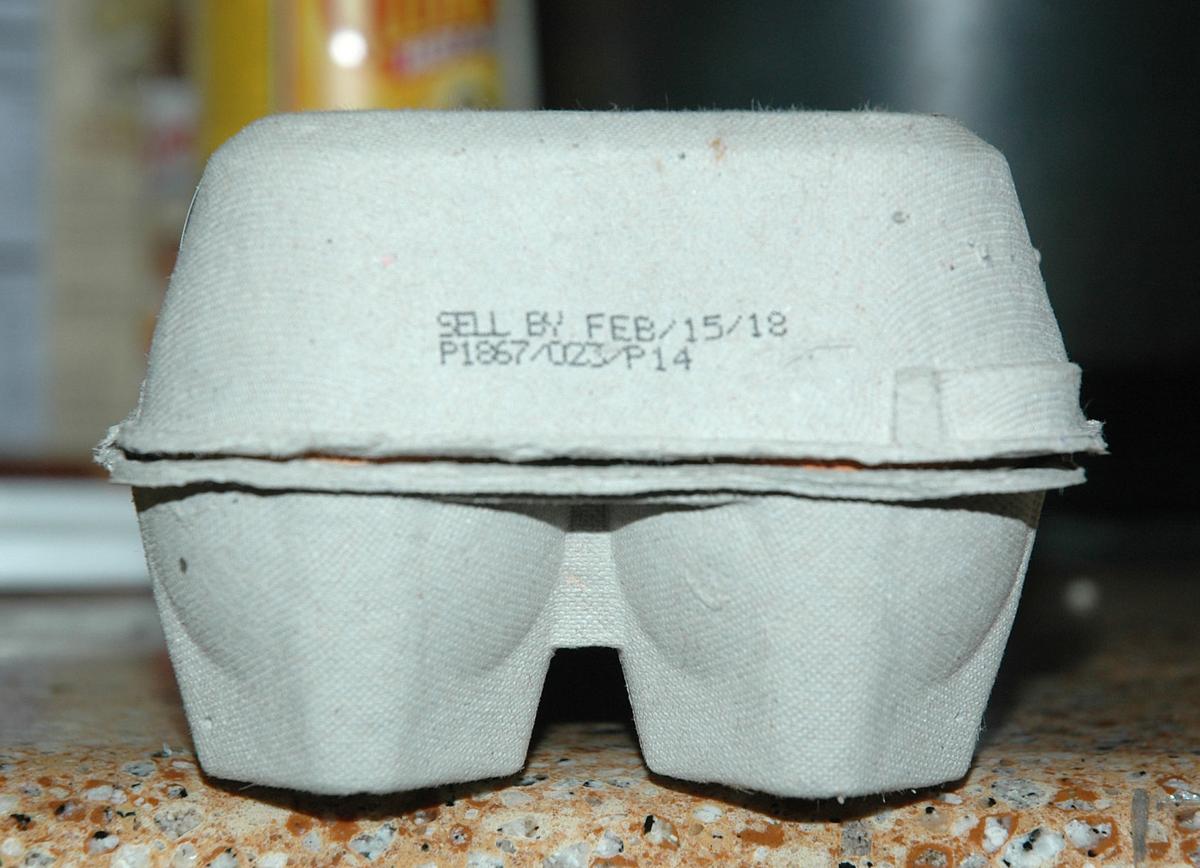 That expiration date on the side of the dozen eggs you buy at the supermarket could soon have a bit less meaning.
More than three decades after requiring that eggs be sold within 24 days after being laid, state lawmakers are moving to loosen those restrictions — to a full six weeks.
Legislation offered by Rep. Jill Norgaard, R-Phoenix, would amend existing law to say the "sell by" date could be 45 days after an egg is "candled" and still be called AA eggs, the highest standard. That's actually longer than the U.S. Department of Agriculture permits for eggs with the agency's label.
But eggs sold without that USDA blessing are governed by the laws of the state. And that's what Norgaard wants to change.
The impetus actually comes from the Arizona Retailers Association, the folks who market the eggs directly to consumers. Lobbyist Michelle Ahlmer said they believe there's no reason they should have to yank the eggs from store refrigerator shelves after 24 days and dump them.
But even Ahlmer conceded that 45-day shelf life may be hard for consumers — and lawmakers — to swallow. So she said the retailers are going to offer to scale that back when HB 2464 goes to the House Commerce Committee on Tuesday.
The question is at what point eggs should not be sold to consumers.
Ahlmer says most states already allow anywhere from 30 to 45 days after being packaged. And she said while they may not be quite as fresh — perhaps the yolk doesn't stand up as tall in the middle of the white — there's nothing inherently wrong with them.
But Glenn Hickman, owner of the egg ranch that bears his family name, said it's not that simple.
He said testing done by state agricultural officials when the dating law was first enacted in 1984 showed that eggs met the AA standard of firmness of the yolk and the egg white through 24 days. By day 25, he said, one or more out of a dozen did not.
That same test, he said, was repeated three decades later and "the results were exactly the same."
Yes, Hickman conceded, the fact that they may be less pleasing does not make them unhealthy. But he said consumers are not getting what they pay for.
"Getting cheated out of a couple of ounces of gas is not unsafe or unhealthy, either," he said. "But it's still not right."
Mark Killian, director of the state Department of Agriculture who has purview over egg-laying operations, is staying out of the legislative fray.
But he said the judgment of what is "fresh" is an interesting question.
For example, he said, it's not unusual for eggs to be kept available for sale in Europe for a month, even without refrigeration.
But Killian said it's not that simple. He said that's based on the eggs not being washed before being packaged.
"That's because when the hen lays the egg she puts a coating on it," he explained. "But once you wash the egg and wash that coating off, it has to be refrigerated."
Ahlmer, for her part, said the legislation should be seen as working in the benefit of consumers.
"If there's a carton of eggs or a gallon of milk or something that has an expiration date on it, and I'm shopping on Feb. 9 and it expires on Feb. 12, I'm likely to look for one that has a later expiration date," she said.
"What happens is those that don't get sold have to be disposed of because we can't give them to food banks," Ahlmer said. "So we wind up throwing it out."
She estimated that retailers toss about $3 million worth of eggs a year. Ahlmer said, though, she did not know what percentage that is of what is offered for sale.
And there's something else: Ahlmer said the change will "open up our market so we can get more eggs in here."
That goes to the question of how Arizona ended up with dating on egg cartons in the first place. And, as with this legislation, there's as political story behind it — and an effort by someone to sell more product.
Prior to 1984, there was no Arizona law requiring there be codes on egg cartons that consumers could read to tell the freshness of the product.
Pat Wright, then a representative from Glendale, noted that many grocers were buying their eggs from California ranchers.
She figured that if eggs had to be sold within a certain number of days after being laid, that would increase the incentive to buy from a local rancher who could get them to market two or three days earlier. And that translated into more time to sell.
And while the 24-day clock was set by Carl Biehler, the state egg inspector at the time, Wright made no secret of the reason she sponsored the measure.
It was to benefit Hickman's Egg Ranch, the state's largest producer — and coincidentally located at the time in her legislative district.
Hickman's has since decamped to more rural locations, with Arizona operations in Arlington, Tonopah and Maricopa.
Ahlmer, for her part, said she could make no promise that letting her retailers leave eggs for sale on grocery shelves will result in lower prices.
But she argued that some consumers who see that "sell by" date and think of it as more of a "use by" date end up throwing them out.
Ahlmer said if the date on the carton is extended, then buyers will save if for no other reason than they won't toss them quite as quickly.