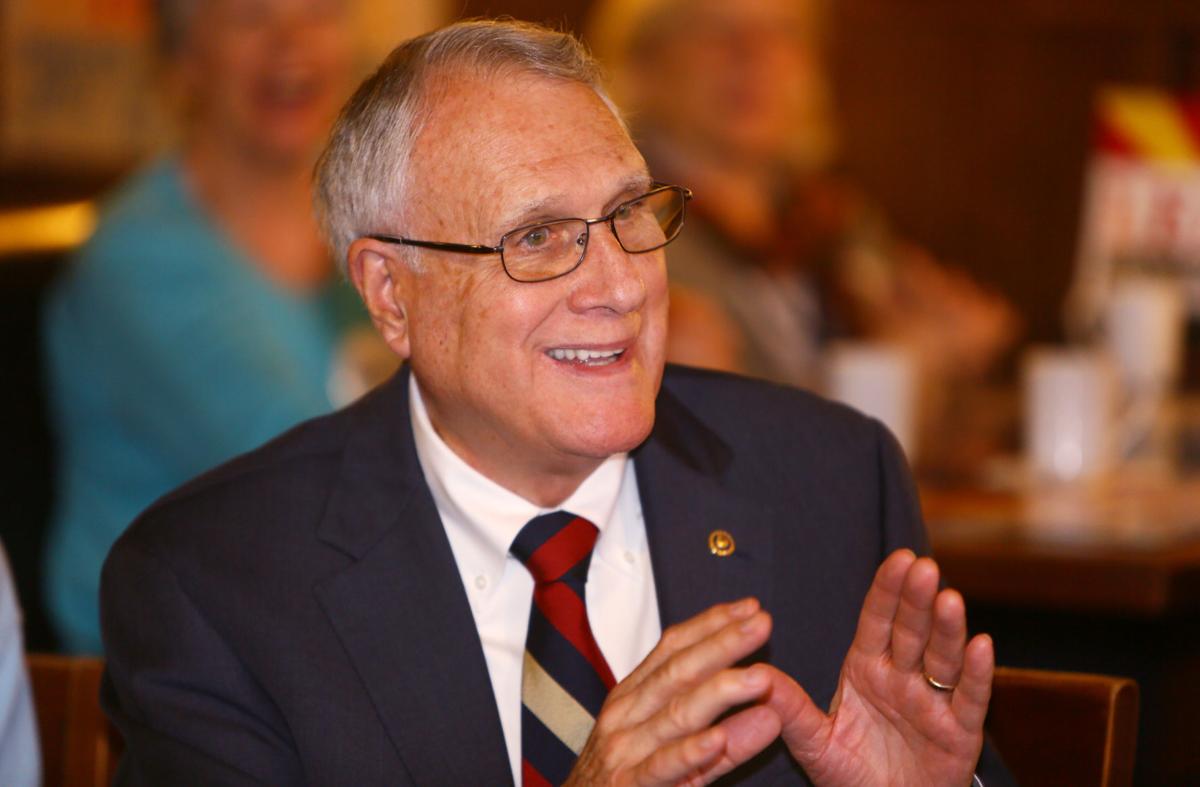 As newly appointed Jon Kyl settles back into the U.S. Senate, he has a few things he'd like to tackle, including eliminating a federal decision limiting the number of days the government can detain immigrant families.
After a "sobering" meeting with Border Patrol officers, the 76-year-old Kyl told the Star the agency doesn't have "the policy or resources to prevent a lot of the illegal immigration into the country. There is a lot of contraband that is coming through that they are not able to stop."
While he acknowledges that there are economic and technological hurdles that make patrolling the Southern Arizona landscape difficult, Kyl says the solution must include eliminating the 1997 Flores Settlement Agreement, which among other things called for children to be released to a parent, legal guardian or close adult relative. If that was not immediately possible, to be placed in the least restrictive setting appropriate to their age and needs.
"To get to everyone that alleges that they are in a family within 20 days, which given the number of claims, is just impossible to do," Kyl says. "They are being overrun, and if this caravan gets up here in any large number, that is going to overrun the system even more."
But he concedes that it isn't a problem that Congress will tackle before the midterms.
A lame-duck session of Congress — a meeting of Congress after the election but before new members are sworn into office in January — could potentially pick up the issue.
Kyl notes that the lame-duck session will have to decide on funding for the various federal agencies that fall under the umbrella of the Department of Homeland Security.
"So we could insert policy in there that could deal with these policies," Kyl said.
But Kyl expects a fight from Democrats in the Senate and the House, regardless of whether it is before or after new members are seated.
"It is just a political fact that Democrats don't want to do anything to solve the Flores problem," Kyl said Tuesday.
Without undoing the Flores settlement, the flow of undocumented immigrants will continue unabated once they are released from federal custody, he argues.
"They get into our society and good luck getting them to show up to a court date," he added.
But despite his misgivings about the Democrats on the Flores decision, Kyl acknowledges that a comprehensive immigration solution must be bipartisan.
"There have to be policy changes, and it has to be supported by both parties, or it isn't going to happen," Kyl said.
But immigration isn't the only thing that Kyl says he'd like to tackle before retiring from public office. Again.
Specifically, Kyl told the Arizona Daily Star on Tuesday that he has several legislative goals he'd like to finish — bills and funding that his friend John McCain wasn't able to complete.
Kyl even took over McCain's old office in downtown Tucson, although the glass doors still bear McCain's name.
One of his top priorities that McCain wasn't able to finish was a series of hearings for the Senate Armed Services Committee to highlight technological breakthrough in military equipment.
"Which we are going to need to rely on to match the Russians and the Chinese, who've taken great advantage of technology," Kyl said. "This has to do with hypersonics, cyber and artificial intelligence and quantum computing."
Time, he says, has run out for those hearings and Kyl now favors a classified briefing for members of the committee with experts in the coming weeks.
It is the first step before lobbying for new funding for military and getting the Pentagon on board, he adds.
Kyl, who also serves on the Committee on Homeland Security and Governmental Affairs, says McCain was committed to the region's military bases and worked closely with the Southern Arizona Defense Alliance.
He met with the group as part of his recent tour of the area and told the Star that he would continue McCain's fight to bring resources to Davis-Monthan Air Force Base, Fort Huachuca Army Base, and other local military bases.
Kyl, who got his undergrad and his law degree from the University of Arizona, said he would visit Tucson regularly.