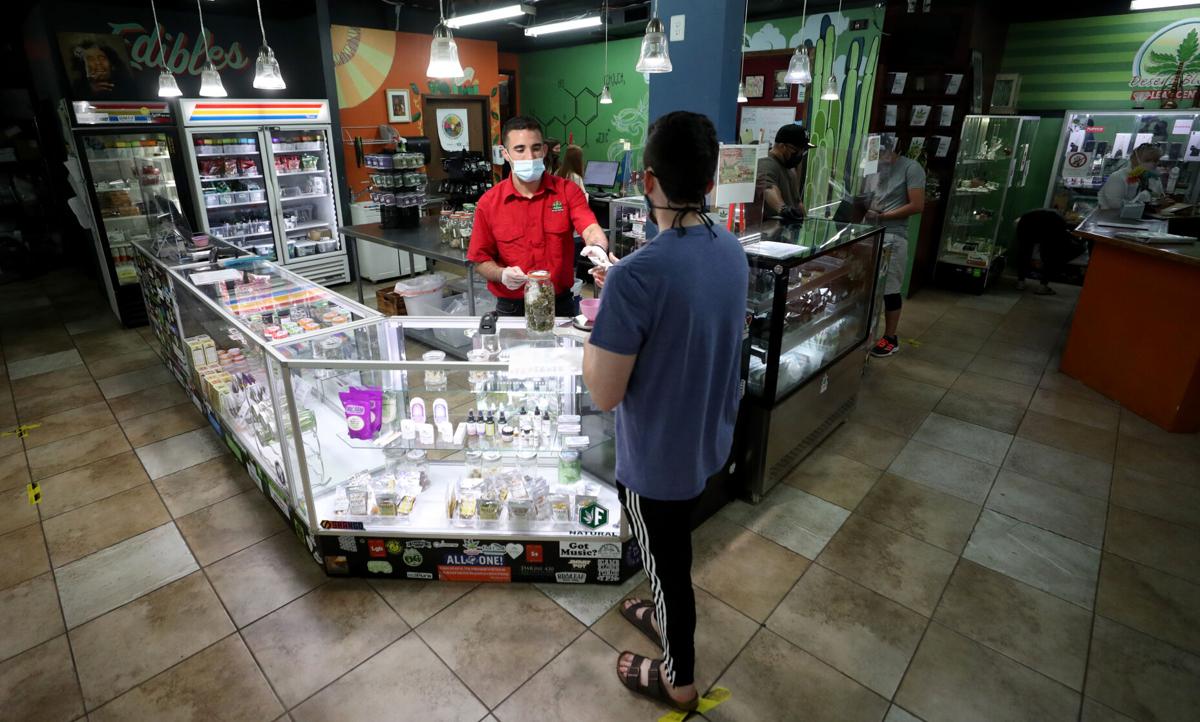 With the recent passage of Prop. 207 and subsequent rollout of recreational cannabis sales here in Arizona, many are finding themselves asking questions they have never pondered before: Edible or topical? Flower or concentrate? Indica or Sativa? Isn't weed just weed?
Well, to help potential first-timers (or anyone who might have left their bong from college back at mom's place), this piece explores the most basic question of all: CBD or THC?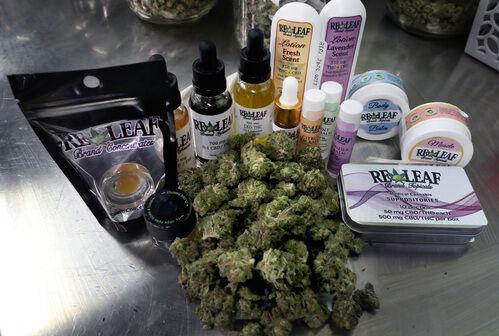 CBD vs THC
First, tetrahydrocannabinol (THC) and cannabidiol (CBD) are both compounds found in the cannabis sativa plant. However, the cannabis sativa plant comes in two main varieties: hemp and marijuana. What makes those varieties different?
"Marijuana is naturally higher in THC and lower in CBD," says Dr. Jordan Talley, chief medical correspondent for Spero CBD. "Whereas, in hemp, CBD dominates the plant's chemical profile, and THC only occurs in trace amounts."
It's important to note though that not all CBD is considered equal. Talley notes that CBD can be extracted from both hemp and marijuana.
Not looking to get high?
CBD derived from hemp plants — which are defined as possessing less than .3% THC — is federally legal (although subject to some states' laws) and is not considered psychoactive (i.e. won't get you high). The products found at CBD-only stores or over the counter at various locations contain this variety of the compound.
CBD derived from marijuana also isn't considered psychoactive, but because it contains higher traces of THC than .3%, is subject to the same prohibitions as THC-heavy cannabis products and can be acquired only at state-sanctioned dispensaries.
And according to Dr. Lynn Parodneck, a medical marijuana consultant with TribeTokes, people should be skeptical of purported CBD products found at the gas station or salon. "A lot of these products out there don't even have CBD in them."
Since dispensaries must legally test their products, she recommends finding your CBD products there.
"At least there you can have some peace of mind about what you're getting."
CBD (no matter what it's derived from) is not currently FDA approved, but Talley says that current research is ongoing into CBD and its effects on "mood disorders (depression, anxiety and PTSD), Parkinson's Disease, Alzheimer's Dementia, Inflammatory Bowel Disease (Crohn's and Ulcerative Colitis), substance abuse disorders (drug addiction), chronic pain syndromes and arthritis."
The best way to ingest CBD? According to Talley, by taking the compound orally in oil form, applied under the tongue.
"It is absorbed into the blood vessels under the tongue and bypasses the first pass breakdown in the liver," he says. Other edible methods, like gummies and chocolates, are less than ideal due to low rates of absorption.
While smokable strains of CBD-dominant marijuana have been cultivated, Talley recommends against vaping CBD products "due to the data that vaping nicotine has been harmful to individuals, and we don't have enough safety information to say if vaping CBD is safe."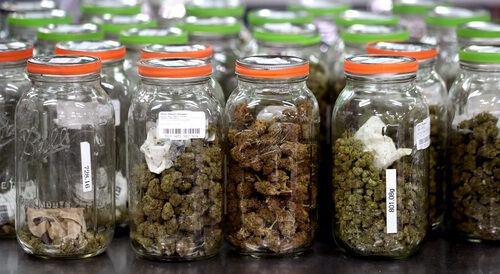 Unlike CBD, THC will get you high. Without getting into too much science, THC interacts with the human body's endocannabinoid system in a way that brings on a sense of psychoactive euphoria.
Aari Ruben, operator of the Desert Bloom Re-Leaf Center, clarifies that, for the last few generations of cannabis cultivation, the focus in the industry was on developing plants that could produce ever higher contents of THC.
"There are a couple different kinds of receptors in the body," Ruben says, alluding to the endocannabinoid system. "Both THC and CBD will bind to them," he adds, but only THC will create a sensation of jubilation.
THC also seems to have better results in treating acute pain and muscle relaxation, says Parodneck.
While both THC- and CBD-based products are popular at his dispensary, Ruben says that THC-based items are much more popular.
Jesus Gonzalez, general manager at Desert Bloom, illustrated that.
"Since we opened to recreational sales in January, I'd say it's about 90% to 10% (THC to CBD sales)" he says.
Edward Celaya is an opinion writer with the Arizona Daily Star, where he started his career in 2019. He is a graduate of the University of Arizona and Pima Community College, where he worked for both the Daily Wildcat and Aztec Press, respectively, as an editor.