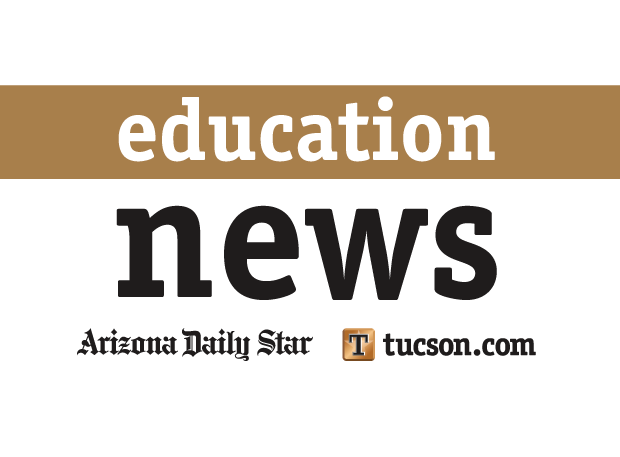 Teacher supply program gets $85K from TEP
Tucson Electric Power has donated $85,000 to Tucson Values Teachers, a local nonprofit that helps educators purchase school supplies for their classrooms.
TEP's donation was the largest in the organization's history. It will allow the nonprofit to fund all 1,200 pending applications to its Tucson Supplies Teachers program and to make additional funds available for new applicants.
The Tucson Supplies Teachers program allows local public, charter and private school teachers to submit requests for classroom supply funding via a $50 gift card for Office Max. Teachers can stretch that funding to be worth more than $50 because of TVT's partnership with Office Max.
"Many teachers spend $500 or more of their own money each year on basic school supplies such as paper, pencils, highlighters and dry erase markers," according to Katie Rogerson ,TVT's chief operations officer. Any amount of money — even $50 — can make a difference, Rogerson said.
Catalina Foothills schools offer information events
The Catalina Foothills School District will host a handful of informational events for prospective students over the next couple weeks.
The district will offer four kindergarten "show and tell" events for prospective students who will be 5 years old before Sept. 1, 2019. There, parents can learn more about Catalina Foothills' free half-day and fee-based full-day kindergarten programs.
Kinder sessions will be held at 2 p.m. at Canyon View Elementary on Jan. 22, Ventana Vista Elementary on Jan. 23, Manzanita Elementary on Jan. 24 and Sunrise Drive Elementary on Jan. 25. Call each respective school to register for its event.
The district will also host an open house for prospective high school students at Catalina Foothills High School on Tuesday, Jan. 15. The open house will begin at 5:15 p.m. with an informational fair and campus tour, followed by a presentation in the school's auditorium at 6 p.m.
Cholla High students took Christmas to local families
Gloria Nelson's early childhood education students at Cholla High School brought Christmas to Tucson families who might not otherwise have had it.
The students put the drive together as part of a service-learning project.
They donated four "jumbo" bags of toys, an artificial Christmas tree, ornaments and $590 for the families.
"I am so proud of Cholla's Early Childhood Education students for giving back," Nelson said.