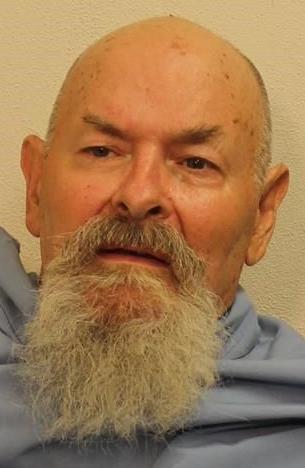 An Arivaca man was indicted earlier this month in connection with the shooting of an undocumented immigrant in July, officials said.
Michael Goodwin's attorney said his client never intended to shoot the other man, but instead fired warning shots to scare the man off after catching him burglarizing his home.
Shortly after 7 p.m. on July 31, Pima County sheriff's deputies went to the 13000 block of West Arivaca Road for reports of a shooting, according to a department news release.
Deputies found a man with a gunshot wound to his back and rendered first aid until the man was airlifted to a hospital. While on the scene, deputies also made contact with Goodwin, 71, the homeowner and alleged shooter, the release said.
Detectives learned that prior to the shooting, Goodwin and the victim had a confrontation inside Goodwin's residence or near the carport door, after which the victim fled the home, heading toward the property's gate, the release said.
Multiple shots were fired toward the victim and one struck him in the back.
No one was arrested the night of the incident, but the sheriff's department presented the case against Goodwin to the Pima County Attorney's Office, the release said.
On Aug. 14, a Pima County grand jury indicted Goodwin on two counts of aggravated assault with a deadly weapon.
Goodwin appeared in court Aug. 21 and was booked and released on his own recognizance pending future court proceedings, the release said.
"(Mr. Goodwin) had encountered the burglar inside his residence. Had he wanted to shoot him, he could have shot him right when he was in his living room," said Goodwin's attorney, Bates Butler. "He never intentionally shot at the guy at all. He fired warning shots."
Goodwin was in bed when he heard voices inside his house and when he found the man in his living room, he could see he was holding something in his hand, Butler said.
"The guy ran out the back kitchen door — the way he had entered the house — and Goodwin ran after him, firing two warning shots, one of which tragically hit this guy," Butler said.
The man was located 60 yards away from Goodwin's front door, after Goodwin fired the warning shots from his snub-nose .38-caliber handgun, which Butler said would not be "effective" beyond 20 feet.
When Goodwin realized the man had been hit, he covered the man with a blanket before calling 911 to report the shooting.
On Wednesday morning, the Sheriff's Department told Butler it would begin an investigation into the burglary.
There were no signs of forced entry, but the man was holding a set of keys that had been inside of Goodwin's unlocked car, which was parked in front of his house.
"Mr. Goodwin's real upset about the fact that the guy got shot," Butler said. "That's not what he intended."