A new booking procedure being rolled out at the Pima County jail could save taxpayers more than $1 million a year while keeping more people facing minor charges out of custody.
People accused of misdemeanors, those who have mental health or drug issues as well as other factors that could affect the likelihood they will show up for future court proceedings will be screened at a pre-booking center outside the jail.
Now, defendants who could qualify for the new program are booked into jail, which has a first-day cost of $350 per person, before they can be evaluated by the county's Pretrial Services division.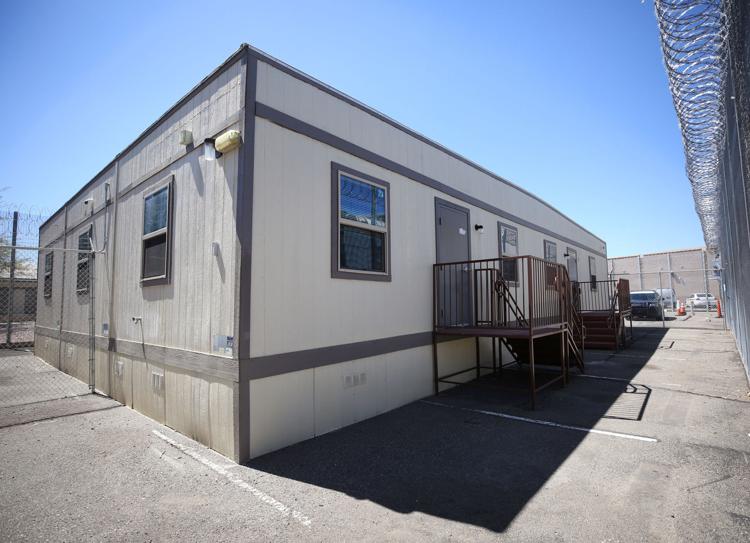 A temporary building, a triple-wide modular, could open by mid-May. It will have separate areas for pre-trial services staff, the jail's mail service and an area for law enforcement officers to complete paperwork when they bring a defendant in for screening, says Wendy Petersen, the assistant county administrator for justice and law enforcement.
"In addition to a screening process that's fair to defendants, this also can free up jail staff to handle other defendants," said Domingo Corona, director of Pima County Superior Court's Pretrial Services division.
The screenings will focus on a certain population of misdemeanor defendants, the majority of whom have been arrested for warrants for failing to go to court hearings.
However, people accused of some lower-level crimes, like misdemeanor domestic violence, won't be eligible for the new booking procedure. They will continue to be booked into jail, Corona said.
Last June, Pima County's director of reform initiatives, Terrance Cheung, announced the construction of a county-funded re-entry hub to be located next to the jail. The first floor of the two-story building will house services to assist people coming out of jail with re-entering society, provide pre-release services and help people establish a plan. There will also be community providers from agencies that deal with substance abuse and mental health issues.
"The whole idea of it being outside of the jail is that people can be released under pretrial supervision without having to spend the night in jail to get the screening," Cheung said.
Corona said he conservatively estimates between 250 and 300 defendants will be screened monthly at the modular building. That's a savings of between $87,500 and $105,000 a month in first-day booking costs alone.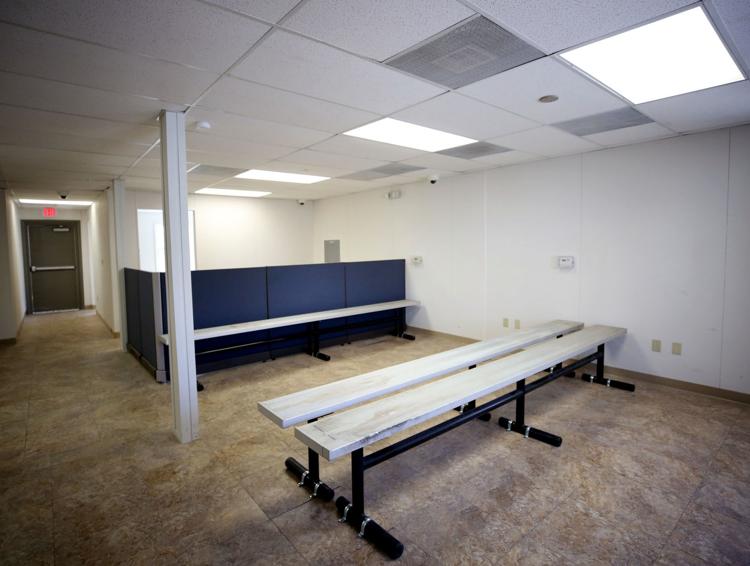 "It's a chance for our staff to review the case, review the warrants and the circumstances for the failure to appear and also provide some direct education on the obligation a defendant has in the court process, so it's another way to try to encourage someone to show up at court," Corona said.
The temporary modular building is being funded through the county's general fund, with the full support of the Sheriff's Department, County Attorney's Office, Superior Court and Pretrial Services, Petersen said. Tucson City Court judges, who preside over initial appearances, are also on board, Corona said.
A permanent structure is still years away, but the county chose to use the modular because the services are needed now.
Construction on the hub probably won't be completed until 2021, as Cheung says he's doing his due diligence to see what other jurisdictions have done with similar centers and how they've been created and managed.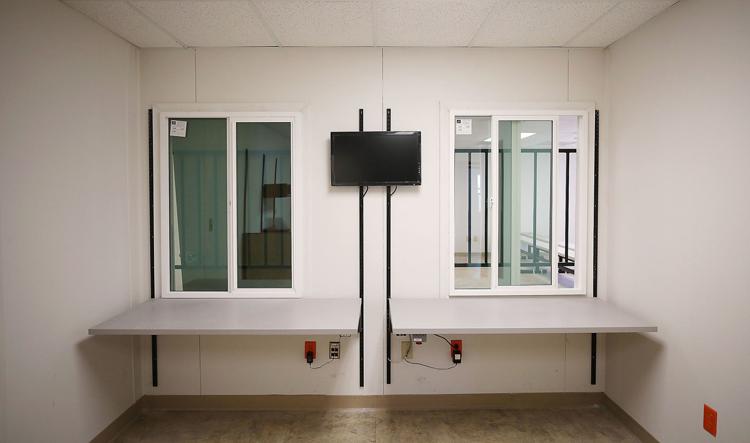 Under the current plan for the permanent building, a second floor will have short-term housing for people who need more time to find a place to stay, showers and a room to hold prepared meals sent over from the jail.
The building's first floor will also include an area for Pretrial Services to conduct screenings.
Petersen, the assistant administrator, said the county's facilities management department is seeking bids on designers and architects.