Back in March, a Tucson mom brought her daughter to a dental screening to hopefully get enrolled in the Smiles Ahead program.
When father-son orthodontist duo Larry and Eric Leber told the girl that she qualified for the low-cost orthodontic program, her mom started to cry.
Through the Smiles Ahead program, children ages 10 to 16 who display financial need and severe teeth misalignment can get braces for just $100.
That $100 includes braces, a set of retainers and a year of follow-up appointments. The average price for braces typically runs from $4,000 to $6,000, the Lebers say.
"The orthodontists donate their time, skills and all materials," Larry Leber says, adding that the $100 doesn't go to the orthodontists, but to the center that helps facilitate the program.
Larry Leber, who started his own practice Leber Orthodontics in 1975, started the Smiles Ahead program in 2012 with his son Eric, who joined the practice in 2003. In six years, the Lebers have provided low-cost braces to 50 kids. Another 10 kids were treated by retired orthodontist Michael Don.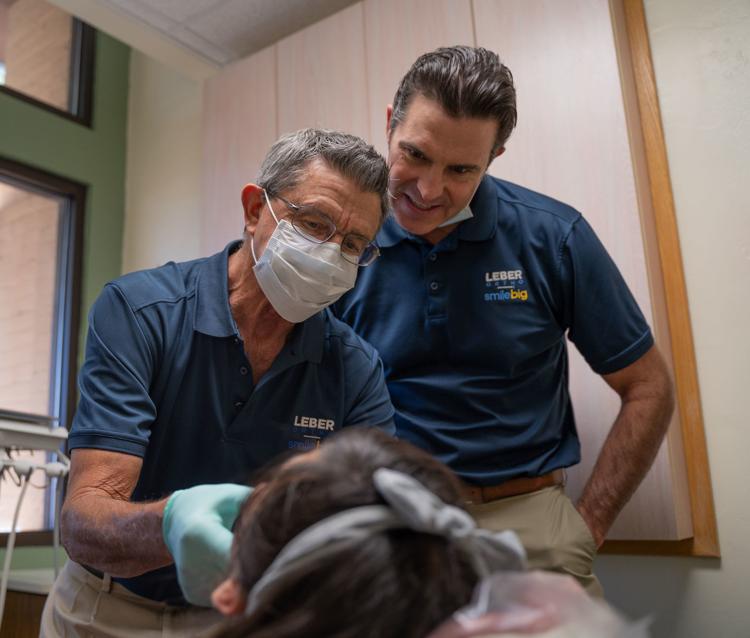 But for the first time in the program's existence, an additional 17 orthodontists have joined Smiles Ahead. In 2019 alone, about 28 Tucson children will have the opportunity to get $100 braces.
"We wanted the program to be bigger than us," Eric Leber says, adding that there are many more kids in the area whose families can't afford braces.
"We had the limitation of just us — so we really couldn't grow (the program)," Larry Leber says.
So, the Lebers wrote letters to orthodontists around the city. Of the 17 orthodontists they contacted, all of them were happy to get involved. Each orthodontist will treat one or two children this year.
"The response was overwhelming," Larry Leber says, adding that he was amazed by the generosity of other orthodontists in Tucson. "One hundred percent of the orthodontists were willing to step up."
Eric and Larry Leber hope in the future, even more kids are able to go through the program.
Orthodontist Matthew Linaker of Linaker Orthodontics was immediately on board when the Lebers approached him about the program.
"I absolutely wanted to be part of that and give back to Tucson," he says. "I'll help in whatever capacity."
Linaker says it's a great feeling being able to change kids' lives and help improve their futures.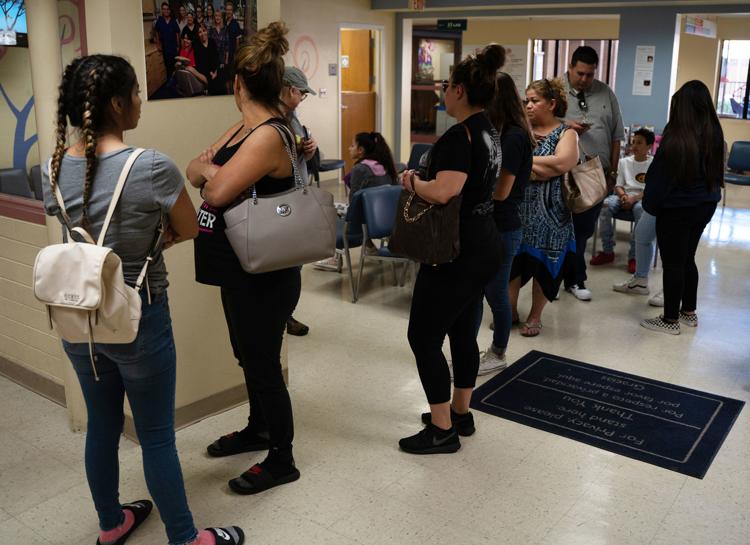 "Some of these kids don't have the opportunity that others do," Linaker says. "I plan on being part of (the program) as long as I'm in practice."
When the program started seven years ago, Larry and Eric Leber thought long and hard about the logistics behind it.
"I don't know who thought of it first," Eric Leber says. "But I look at life in buckets and my charitable bucket — just giving money wasn't enough. I told my dad we need to give back more."
This year, 28 children were selected during 100, five-minute screenings in March. Each year, the Lebers choose patients based on the severity of a child's misaligned teeth and the family's income, being at or below 150 percent of the federal poverty level.
The annual screenings are typically in March or April. The program is no longer accepting patients for 2019, but families looking to get their child enrolled next year can call St. Elizabeth's Health Center at 628-7871 starting in January.
In addition to the low-cost braces, the Smiles Ahead program also encourages children to do their best in school.
"What we like about our program — I don't know any other program that does this — not only do they get a beautiful smile, but we're excited about the educational component," Larry Leber says.
Larry Leber says he read an article that said a way out of poverty is through math and English. So, during each appointment, the child is required to bring in a teacher's report that shows they're trying and improving in the classroom.
Without the report, or with a negative report, there's a $40 charge. But if the child is showing improvements in school, there's no charge.
Linaker says he loves the educational component in the program.
"We love that caveat," Linaker says. "We'll do our part, they do their part. It's a win-win."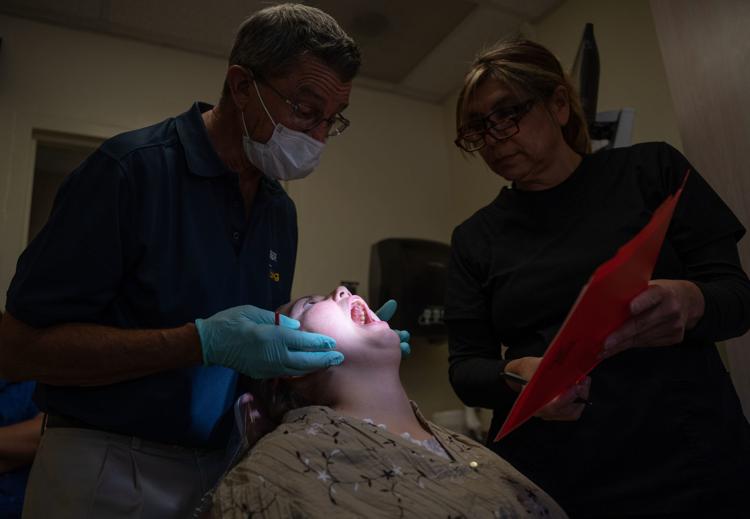 In the six years that the Lebers have been running the program, they've been able to see the self-confidence of children grow.
"For some, it was the catalyst," Eric Leber says. "They went from low self-esteem (and) talking down, to shoulders back and taking on the world."
"A smile is important," Larry Leber says.