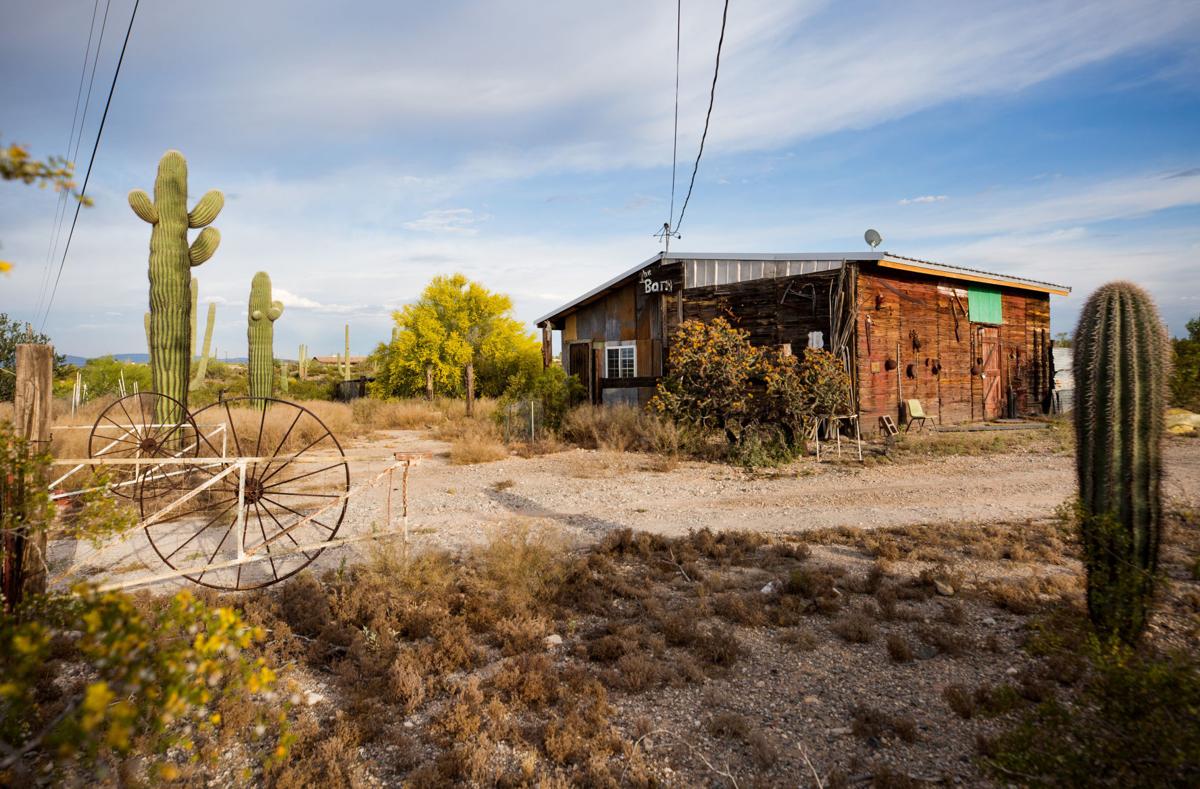 A figure who has flitted behind the scenes of a high-profile smuggling case took center stage Monday in Tucson's federal court.
While Scott Warren, a 36-year-old volunteer with Tucson-based humanitarian aid group No More Deaths, stands trial on felony human-smuggling charges in U.S. District Court, federal prosecutors on Monday focused for the first time on Irineo Mujica, who runs a migrant shelter in Sonoyta, Mexico, just south of Lukeville and was involved in the migrant "caravans" from Central American countries last year.
Warren's trial is the first time in more than a decade that a border-aid volunteer in Southern Arizona has been charged with human smuggling. He is accused of conspiring to smuggle two men and then harbor them at an aid station in Ajo in January 2018. He argued he provided food, water, and shelter to two men in need who showed up at the aid station, a ramshackle structure known as The Barn.
Since early in Warren's case, Mujica appeared various times in court documents as a possible co-conspirator. Mujica was not charged in connection with the January 2018 incident, but last week federal prosecutor Nathaniel Walters told the jurors in his opening statement that they would hear about him.
On Monday, Border Patrol Agent Rogelio Velasco testified he found records on seized phones indicating Mujica was in contact with Warren and with one of the men Warren is accused of harboring for weeks before the arrests.
Defense attorney Gregory Kuykendall said Mujica and Warren worked together on humanitarian aid efforts in the area south of Ajo that has proven deadly to cross-border migrants.
Prior to crossing the border, one of the men Warren is accused of harboring, Kristian Perez Villanueva, a 23-year-old citizen of El Salvador, worked for Mujica at the migrant shelter in Sonoyta, Kuykendall said.
Kuykendall noted that Warren was not in contact with Perez until Perez and Jose Sacaria Goday, a 21-year-old citizen of Honduras, arrived at the aid station in Ajo.
Another agent testified Monday he found Mujica driving a van at a Border Patrol checkpoint on Arizona 85 near Ajo a week after Warren was arrested. The van matched photos taken by Perez and Sacaria as they headed to The Barn. Inside the van, the agent found items related to illegal border crossings, such as black water jugs and identification cards belonging to people who had been removed from the United States.
Border Patrol Agent Brendan Burns testified he responded to the checkpoint when Mujica was stopped Jan. 24, 2018, but did not ask Mujica about possible connections with Perez, Sacaria or Warren.
When asked for comment by the Arizona Daily Star, Mujica said he did not know anything about Warren's case and declined to comment.
Court records show agents found Mujica a second time at the checkpoint near Ajo, according to a sworn affidavit filed by a Border Patrol intelligence agent as part of a request to search Warren's phone.
On Feb. 21, 2018, more than a month after the arrests at The Barn, agents encountered Mujica driving the same van northbound at the Border Patrol checkpoint. The only passenger in the van later admitted to being unlawfully present in the United States.
Mujica was not arrested or charged in the incident, the intelligence agent wrote.
The details about Mujica's alleged involvement came as jurors heard video depositions from Perez and Sacaria that shed light on the events leading up to the January 2018 arrests.
Perez said he left El Salvador in October 2017 to escape "problems in my country." He spent two months in Mexico before he "climbed the wall" and crossed the border on Jan. 12, 2018, with four other people, including Sacaria.
Soon after they crossed the border, three people in their group "got thorns in their shoes" and started to complain loudly. Perez told them to be quiet so they wouldn't attract the Border Patrol. Soon after, the three people turned back and Perez and Sacaria continued on by themselves.
Hours later, they were chased by Border Patrol agents and had to throw away their backpacks. They eventually arrived at a gas station in Why, a few miles south of Ajo, Perez said. They got a ride to another gas station in Ajo. From there, prosecutors say they were picked up by Mujica and driven to The Barn.
Perez said Warren did not provide them with anything other than food, water and shelter. Warren did not instruct them to hide from agents at The Barn or what to say to agents if they were found. Nor did Warren show them how to continue north or how to avoid Border Patrol checkpoints, Perez said.
When Kuykendall asked Perez whether Warren spoke Spanish, Perez said he didn't know because he "barely spoke with him."
Warren's trial is scheduled to last several more days. Meanwhile, he awaits the verdict in a bench trial from last month on misdemeanor charges related to driving on unauthorized roads in a wildlife refuge in June 2017 and leaving water jugs and food for migrants.
Eight other No More Deaths volunteers were charged with misdemeanors related to humanitarian aid efforts in 2017.