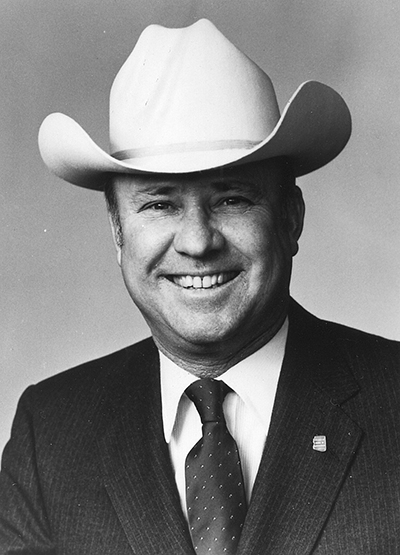 PHOENIX — Former House Speaker Joe Lane, whose political career was cut short in the wake of the impeachment of Gov. Evan Mecham, died Thursday in Tucson.
His brother, Charles B. "Doc'' Lane said his brother was at a rehabilitation center following back surgery . But Lane said his brother, 78, had been living at an assisted living facility for some time before that.
The Willcox rancher was first elected to the Legislature in 1978 as a Republican from a district including most of Cochise County and portions of Graham and Greenlee counties that had been largely represented by Democrats for years. He eventually rose to be speaker after the 1986 election.
That was the year voters elected Evan Mecham as governor. Eventually, Lane, as House speaker, launched an investigation of allegations against Mecham, including misuse of state funds. Mecham was impeached, convicted and removed from office in 1988.
 Voters in Lane's district elected two Democrats to the House that same year.
His brother said Joe Lane had no regrets about his role in the impeachment "He thought he did the right thing,'' Charles Lane said.
Lane went on to work for Republican governors Jane Hull and Fife Symington.
Lane, who was divorced, also is survived by a son, a daughter and a stepdaughter.