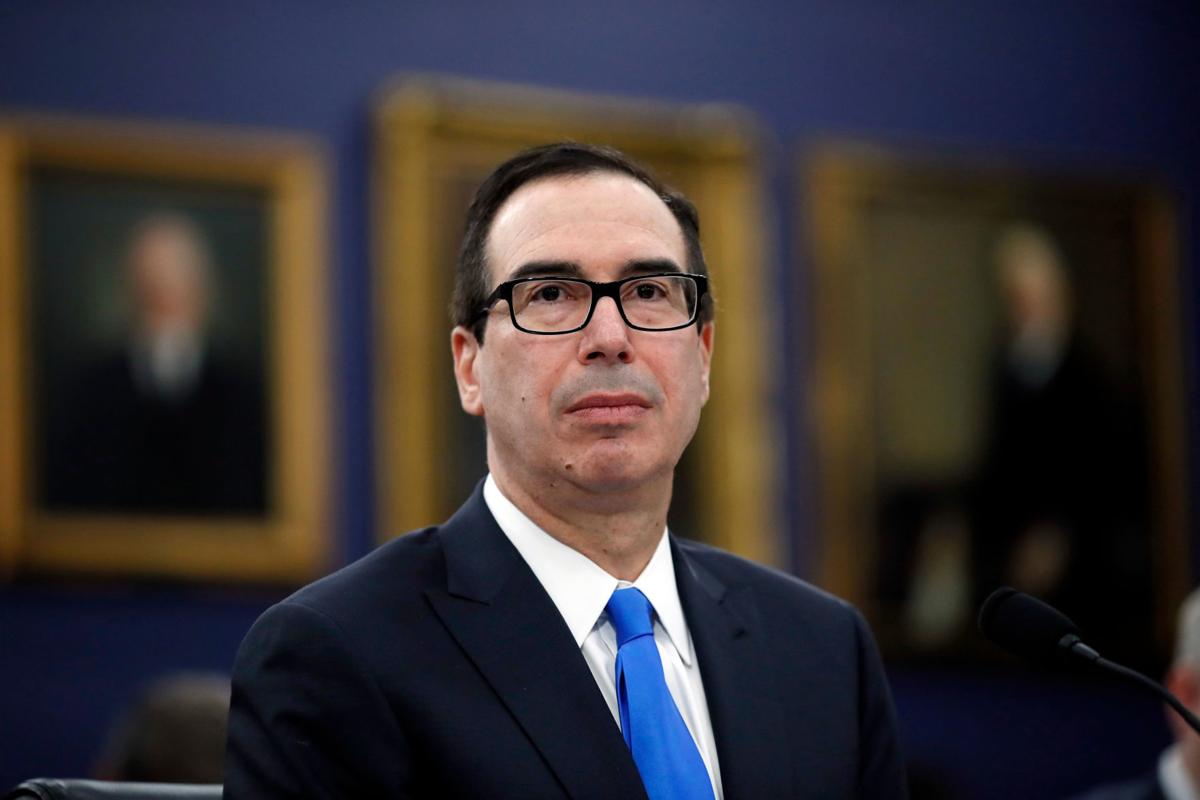 Thank you for two wonderful articles on Tucson history in one day! On Monday, May 18, Carmen Duarte's front-page story on the Sisters of St. Joseph of Carondelet swept across 150 years of the national and local history of this admirable order — and now I finally know the origin of that name I see on medical centers around town.
And Jan Cleere's latest installment of "Western Women" told the amazing story of Petra Stevens, which was stranger and more fascinating than a telenovela. Bravo to the Arizona Daily Star for keeping up a stream of local reporting on Tucson history for many years and for continuing it into this crazy, difficult present time.
Bailout bandits put Jessie James to shame
In the span from 1860 to 1882, the James Gang was the most feared outlaw group in America, holding up 20 banks and trains. On Oct. 30, 1866, Jesse James held up the bank in Lexington, Missouri, stealing $2,000.
Fast-forward to 2008 and the Emergency Economic Stabilization Act, aka the Bank Bailout of 2008. TARP, the Troubled Assets Relief Program, relieved the taxpayers of $700,000,000,000. The TARP statute provided that the Treasury secretary, Hank Paulson (one man) make all the decisions.
There was no board, no requirements, no congressional approval. The oversight committee was chaired by Elizabeth Warren back then, had no subpoena power, no sworn witnesses and was purely advisory.
I see history repeating itself, only this time it's $3.2 trillion.
One person, Treasury Secretary Steve Mnuchin is running the pyramid scheme, and there isn't even a leader appointed for the Oversight Committee.
It's ironic that Jessie James wore a mask and practiced social distancing and would have used paper and pen today.
Re: the May 9 article "Carbon-tax bill before Congress comes with unacceptable trade-off."
With great interest, I read Dr. Barbara Warren's excellent summary of climate change and its dangers. I disagree with her decision to oppose HR 763 due to its supposed undercutting of the Clean Air Act. The EPA, through the Clean Air Act, will still regulate all non-carbon-based pollutants.
HR 763 is designed to lower greenhouse-gas emissions from carbon-based fuels, the most effective first step to combat climate change. If the bill's ambitious reduction goals are not met after 10 years, the Clean Air Act's regulatory authority over fossil-fuel greenhouse-gas emissions will reactivate.
During the height of the pandemic shutdown, global carbon pollution dropped 17%. That number is rising again. Please urge Reps. Tom O'Halleran, Raúl Grijalva and Ann Kirkpatrick to support HR 763.
Wearing a mask to be safe, not make a statement
To be clear, I am wearing a mask not as a fashion or political statement. I wear a mask to protect others from any potential infections that I could be transmitting. If I practice safety, you may be safe. If you practice safety, I may be safe. Thank you.
Immunity to virus still an open question
Developing a strategic plan to optimize the public benefit of COVID-19 testing of 1,000 people per day over a two month period is challenging. Contact tracing can provide meaningful guidance for examining potential spread from clusters. Testing in suspected areas of high incidence has already identified prisons and nursing homes as sites that call for periodic retesting of all staff and residents.
Just as periodic examination of drivers for alcohol issues can be of public-health value, compulsory testing in other strategic locations can likely have value.
The discovery that 13 sailors on the USS Theodore Roosevelt had positive tests, were quarantined, had two negative tests and later were found to be COVID-19 positive again leads us to questions regarding immunity.
It will pay to watch closely those programs in Asia and Europe in which studies of incidence along with serological and cellular immunity are optimized.
President Trump: resign for the good of the GOP
Before Donald Trump ever came down that escalator, I had the opportunity to sit down at a local brew-pub with our now senator, Martha McSally. As a one-time Republican candidate for Congress (in Indiana), I was impressed, and have been a supporter ever since. Arizona could not do better, not to dump on her opponent, just to state a strong, justified opinion.
Any Republican running for office, however, has to carry on his or her back the increasing burden of a president who takes two steps back for every step forward. Most GOP voters support him despite his offensive behavior and questionable competence, but other voters do not. Polls now show the depressingly faltering Joe Biden would easily win Arizona.
Neither the U.S. nor Republicans should have to put up with this choice. Let the president declare victory and choose not to run for re-election, or we shall have the worst possible result: an all Democratic federal government.
In my life we have had several presidents who entered the office with little or no preparation — from Harry Truman to Barack Obama — but they were all serious and curious men who surrounded themselves with experts. I was hoping that would be the case with this one. But after three-plus years, Donald Trump has shown no interest in learning the job or growing in it in any way.
He has surrounded himself with people whose primary qualification is blind loyalty to him and the lack of institutional expertise is showing itself with their handling of today's pandemic. History will not be kind to this administration or the elected officials who are enabling his behavior. Sen. Martha McSally's current TV ad attacking China to deflect attention from the administration's sad incompetence is just the first of many filling our airwaves for the next six months. I was hopeful Sen. McSally would grow into her job as well.
Independent, with liberty and justice for all
The United states has approximately 5% of the world's population. Yet, we have about 33% of all confirmed cases and approximately 25% of all deaths. Part of this is probably due to the fact that we do a lot of testing. Part of is probably due to the fact that we seem to emphasis the number of deaths.
However, I believe that the biggest cause is that Americans are very independent people. Look at the crowds at the beaches. Look at the crowds doing protesting. Americans don't like anyone (particularly the government), telling them what to do.
Catch the latest in Opinion
Get opinion pieces, letters and editorials sent directly to your inbox weekly!