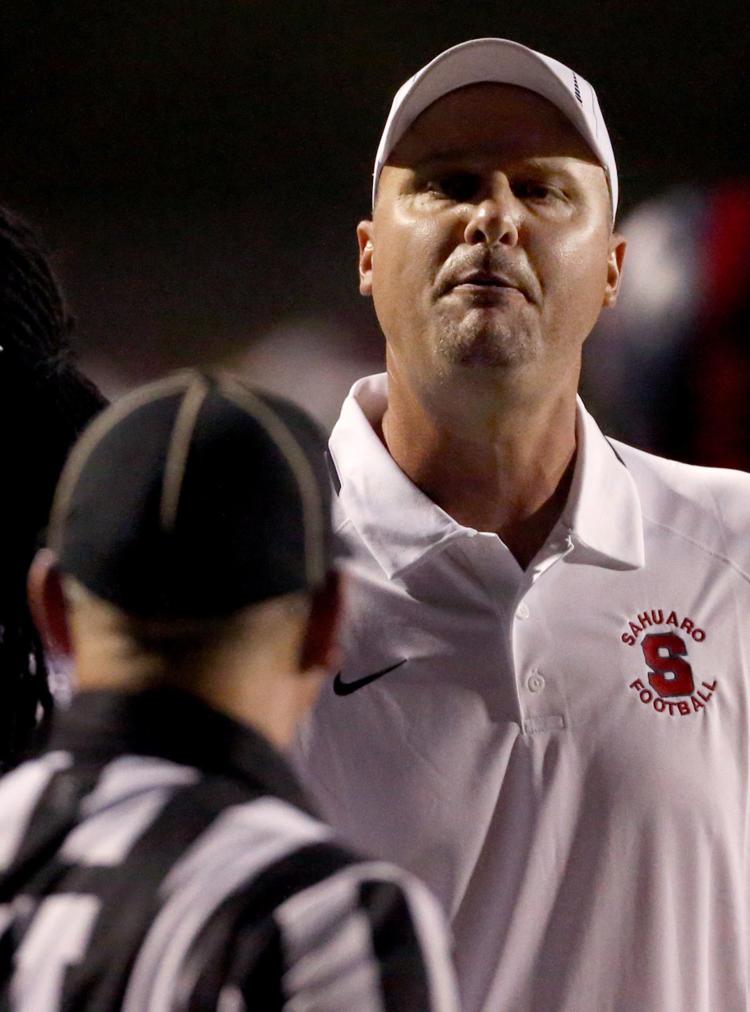 From 1979-2001, Sahuaro High School was an Arizona power in football, winning a state co-championship, placing No. 2 twice and reaching two semifinals.
Coaches Howard Breinig, Will Kreamer and Nemer Hassey produced 21 winning seasons in 22 years and then, as if overnight, the Sahuaro football pipeline ran dry.
Finally, coach Scott McKee has restored Sahuaro to its long-ago place, reaching the Class 4A state semifinals, 10-2, headed for a Friday night showdown against 12-0 Salpointe Catholic at Mountain View High School's football stadium.
McKee, who played at Arizona from 1999-2002, has now coached 61 high school victories in Tucson. A better story is the McKee family story. Combined with his father, Larry, who coached 36 victories at Pueblo and Sabino in the 1970s and 1980s, the McKees now have 97 prep football victories in Tucson.
The only father-son combo with more is Ollie and Todd Mayfield, who combined to win 283 – and three state championships – at Tucson High and Palo Verde High between 1970-2005.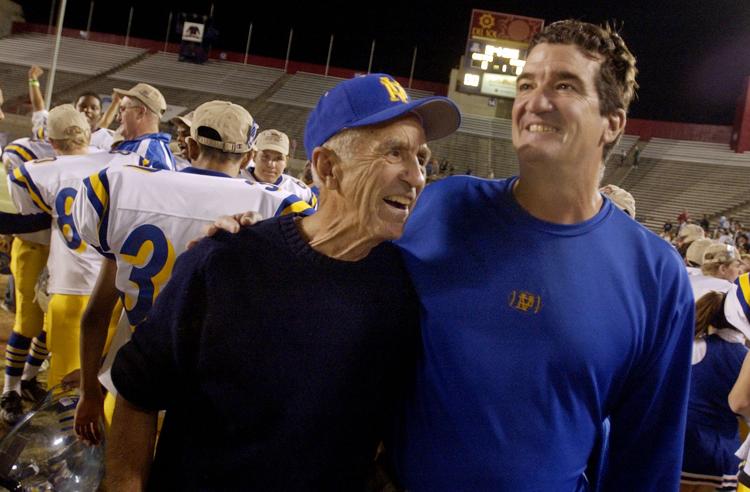 Larry McKee was a football standout at North Hills High School in Pittsburgh in 1967. He accepted a scholarship from Arizona coach Darrell Mudra and became a Wildcat starting lineman in 1970-71. The Cleveland Browns drafted him in 1972.
Now, all these years later, Larry McKee, a long-time TUSD administrator, works as an assistant on his son's staff as the Cougars restore Sahuaro to prominence.
Here's a piece of advice: I suspect every seat at Mountain View's football facility will be filled Friday night. Parking is at a premium near the intersection of Thornydale and Linda Vista. Don't show up late to the Game of the Year in Tucson prep football.