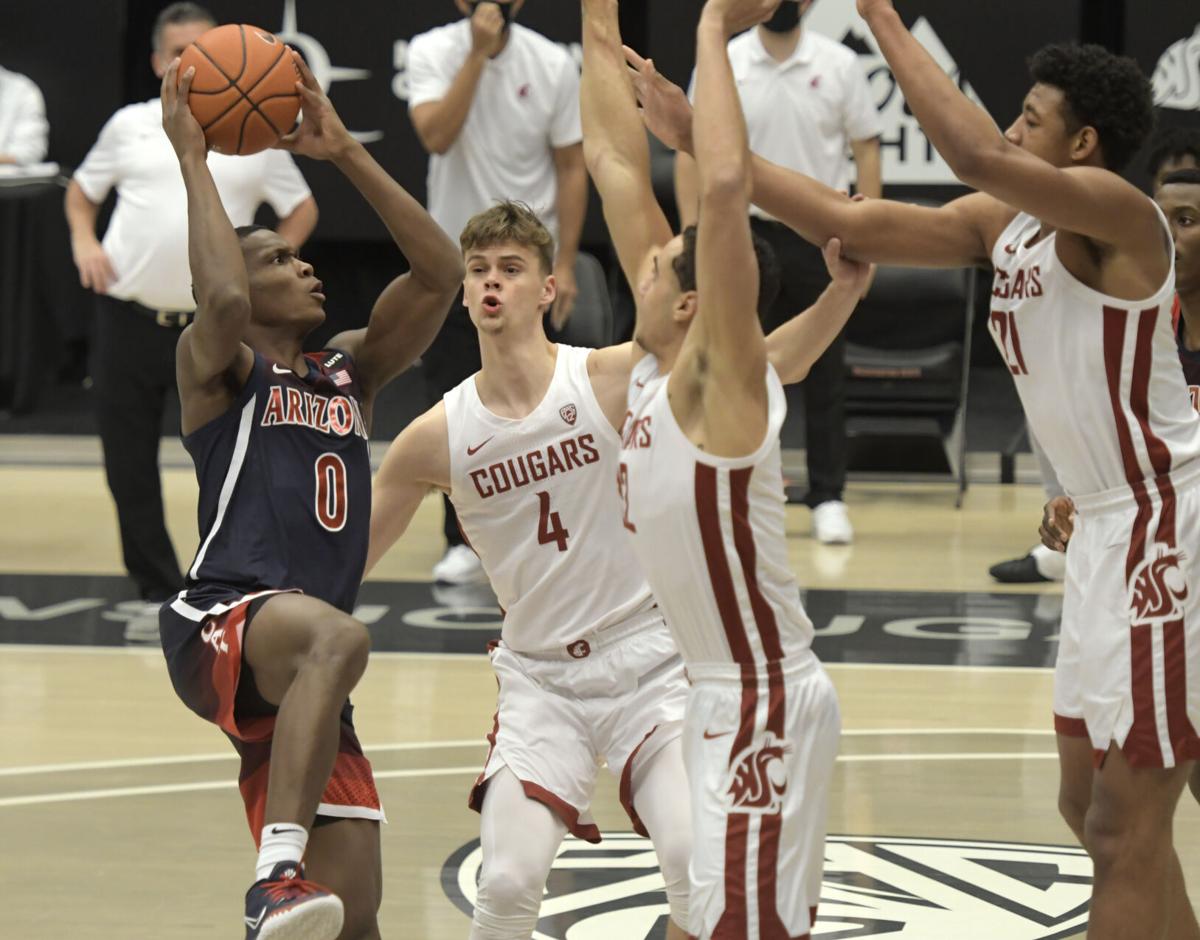 PULLMAN, Wash. – The shot wasn't perfect, not even close, coming when Terrell Brown elevated quickly two feet in front of the 3-point line, then lofted it off the glass.
It fell in anyway, becoming a go-ahead 3 with 13 seconds left that led to Arizona's 86-82 double-overtime win over Washington State.
Maybe it went in because the Wildcats willed it collectively on a night when they were plagued by shooting and foul trouble, with leading scorer Jemarl Baker was 1 for 14 and UA using a smaller lineup out of necessity.
Or maybe it went in because somebody wanted to make sure that Brown could happily cap a bittersweet weekend in his home state of Washington.
"What people don't really know is my grandfather passed away back in Seattle on Friday night," Brown said. "So I guess you could say that was him guiding that basketball in."
Four seconds after Brown's shot, Bennedict Mathurin made two free throws and the game was over, a final free throw from Washington State's Isaac Bonton being rendered meaningless.
Mathurin wound up blowing away his career highs in scoring (24) and rebounding (11), while Brown finished with 15 points, four rebounds and two assists a day after he lost a grandfather who watched and supported his high school and college games in Seattle for years.
"He makes big shots and big plays.... and tonight he was playing with a heavy heart," UA assistant coach Jason Terry said. "He said he dedicated this one to his grandpa so his grandpa was on his side tonight."
Brown hit his 3 near the top of the key on an assist from James Akinjo, who played a pivotal role at the end of regulation, when he couldn't get a shot off in time; the first overtime, when he dished to Brown for a game-tying basket; and the second overtime.
"Everybody on our team can score," Brown said. "That's the beauty of our team. For example, today some people had their nights. It's back and forth: Me, James, Azuolas (Tubelis), Dalen (Terry), Christian (Koloko)... Everyone played up to a higher" level.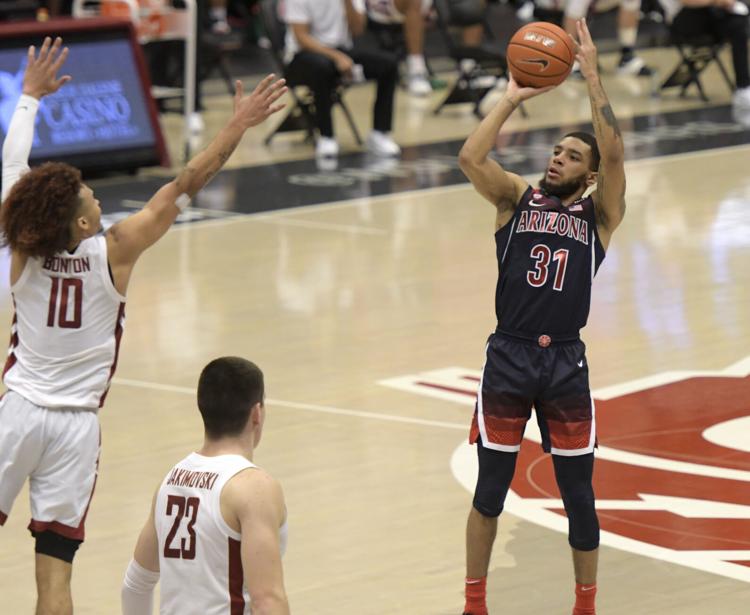 No one more so than Mathurin, who singlehandedly energized the Wildcats' smaller lineup, negating the foul trouble that limited Koloko, Tubelis, Jordan Brown and Ira Lee.
"I knew I had to step up on the floor," Mathurin said. "I knew my role was to grab the rebounds and I did what I had to do."
The win moved the Wildcats to 9-1 and 3-1 in the Pac-12, giving them an argument for a national ranking Monday, even as the school opted to pull them out of the postseason last week due to its pending infractions case. WSU dropped to 8-1 and 1-1, having yet to play on the road this season.
After Tubelis hit 1 of 2 free throws early in the second overtime period, the Cougars later drove inside and kicked it out to a wide-open Andrej Jakimovski, who nailed a 3 to give WSU a 79-77, eliciting a jump from WSU athletic director Pat Chun, who stood alone above a midcourt seating section.
Baker then missed a 3, having missed all nine he took from beyond the arc,  but after Bonton threw up a wild shot that missed, Arizona returned to get a 10-foot floater from Akinjo to tie the game again at 79.
Akinjo and Bonton then traded drives to the bucket to leave the game tied at 81 with 40 seconds left before Brown and Mathurin gave the Wildcats enough offense to win.
Bonton finished the game's leading scorer with 25 points but he needed 23 shots to get there. While Mathurin had 24 for UA, Akinjo added 18 points, five rebounds and six assists, and Tubelis added 12 points and nine rebounds.
Brown hit a jumper early in the first overtime to give Arizona a 72-70 lead, but the Cougars scored five straight points to go ahead 75-70, thanks in part to an offensive charge call on Lee with 1:21 to go.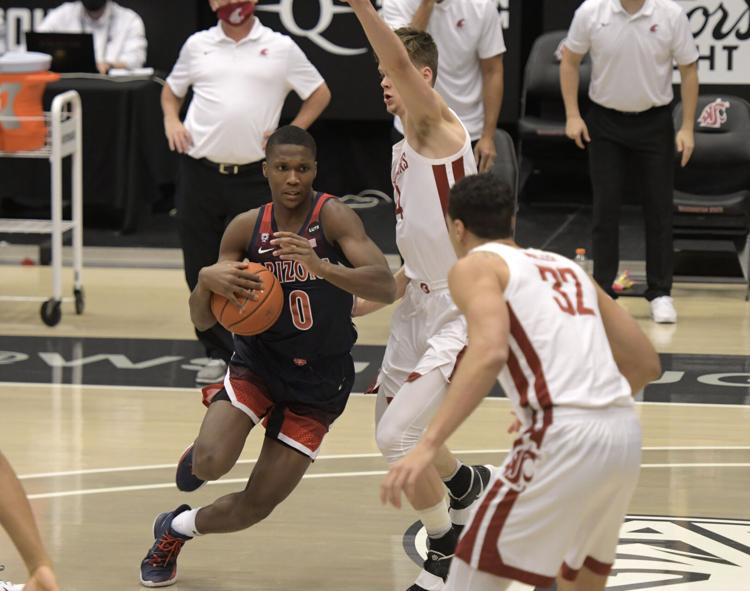 The foul was Lee's fifth, hardly surprising in a game when all four of UA's big men were in foul trouble, appearing to prompt UA coach Sean Miller into playing a smaller lineup for much of the second half.
Miller was unavailable for comment after the game, however, with UA assistant coach Jason Terry replacing him for a short Zoom interview.
Shortly after Lee fouled out, Christian Koloko followed suit by contacting WSU's Tony Miller, who hit both free throws to give WSU a 75-72 lead. But Noah Williams missed both free throws he took with 48 seconds left, giving UA a chance to tie it again.
Akinjo drove inside with 26 seconds left and couldn't get a shot in but Mathurin followed with a rebound basket to cut it to 75-74 with 23.6 seconds left.
When WSU's Williams missed the first of two free throws with 22.7 seconds left, that left UA again with a chance to win or tie in the final seconds. But while Akinjo took the ball all the way inside at the end of regulation, this time he handed off to Brown, who drove inside for a layup that tied it at 76 with 11.4 seconds left.
Bonton then dribbled away many of the remaining seconds near midcourt before firing up a rushed and errant 17-footer at the buzzer, and the game went into a second overtime.
The game was tied at 68 entering the final minute of regulation after Akinjo hit a 17 footer and Koloko made his key block, on a layup by Andrej Jakimovski. After Akinjo missed a jumper on the Wildcats' next possession, Mathurin rebounded it and put back a contested eight-footer to give UA a 70-68 lead with 36 seconds left.
But Efe Abogibi scored inside to tie it at 70 with 23 seconds left, with Akinjo then getting his first chance to win the game. But the Cougars' defense stiffened up, prompting Akinjo to drive in on the right side, too late to put up anything but a banked midrange shot after the buzzer that officials waved off.
Arizona was still holding on to a 59-58 lead with five minutes left, but TJ Bamba put back a miss from Bonton and then Bonton came back to drive to the basket and pick up a foul from Jemarl Baker on his layup, hitting the and-one to give the Cougs a 63-59 lead with 4:03 left.
Mathurin picked up a foul behind the 3-point line from Jakimovski and hit all three free throws to give UA a 64-63 lead but Jakimovski made up for it by hitting a 3 with 2:20 left to make it 66-64.
Up 31-27 after Akinjo scored off a WSU turnover 80 seconds into the second half, Arizona then gave up a 12-2 WSU run that gave the Cougars a 39-33 lead. WSU was shooting 46.2% in the second half over the first seven minutes of the second half, when Miller called a timeout that may have helped slow the damage.
Visibly upset during the timeout – though loud canned music drowned out his voice – Miller then watched the Wildcats tie the game at 41 when Jemarl Baker stole a pass from Aljaz Kunz and turned it into a layup, while Azuolas Tubelis made a three-point play to give UA a 44-41 lead.
It was the sort of spirit the Wildcats showed all night, from a first half when they shot just 26.7% but took a 29-27 halftime lead, to the second half and throughout the two overtime periods.
Though the Wildcats' lone loss was a 78-75 setback to Stanford at Santa Cruz, Calif., Terry said it was the first time this season that the Wildcats had faced "true real adversity."
"We were primed to be beaten tonight because we did not shoot the ball well and defensively we fouled a little bit too much," Terry said. "Defensively, we fouled a little bit too much. I just thought our guys remained resilient.
"There were a couple of timeouts where some indecision was creeping in, but coach (Miller) came in and showed why he's one of the greatest coaches ever to step foot on the Arizona campus because he calmed us down and got us back out, then we went out and executed on the offensive and defensive end."
Photos: Arizona Wildcats outlast Washington State Cougars in Pullman
Arizona Washington St Basketball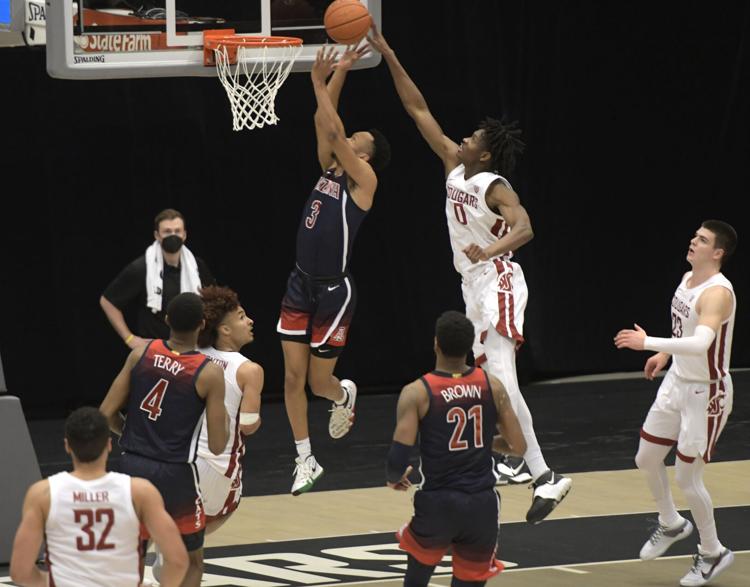 Arizona Washington St Basketball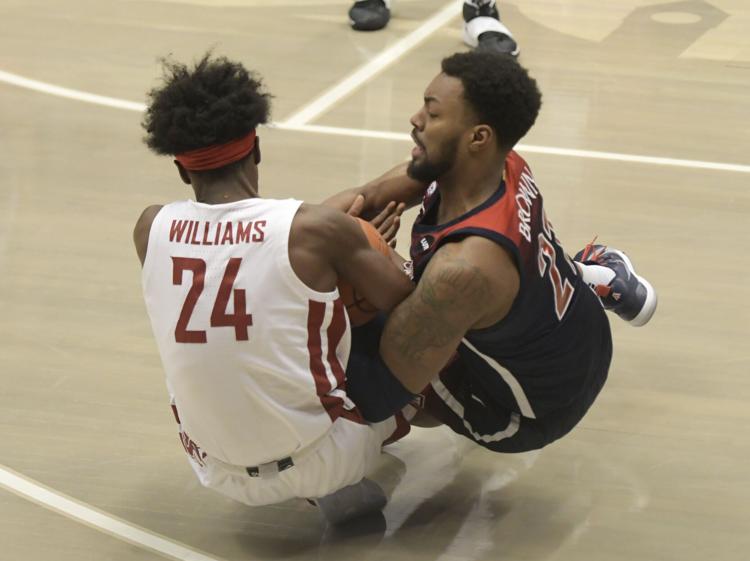 Arizona Washington St Basketball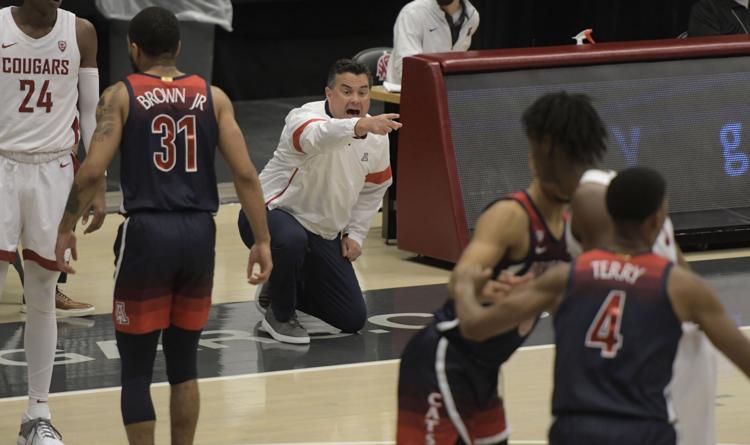 Arizona Washington St Basketball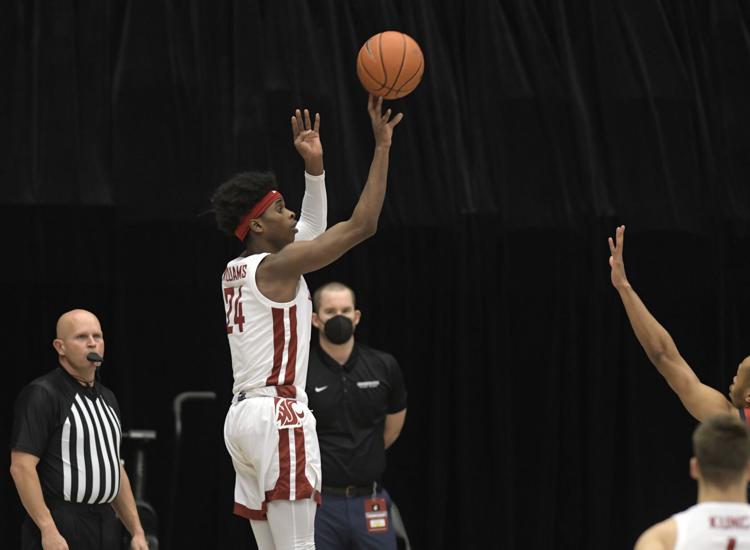 Arizona Washington St Basketball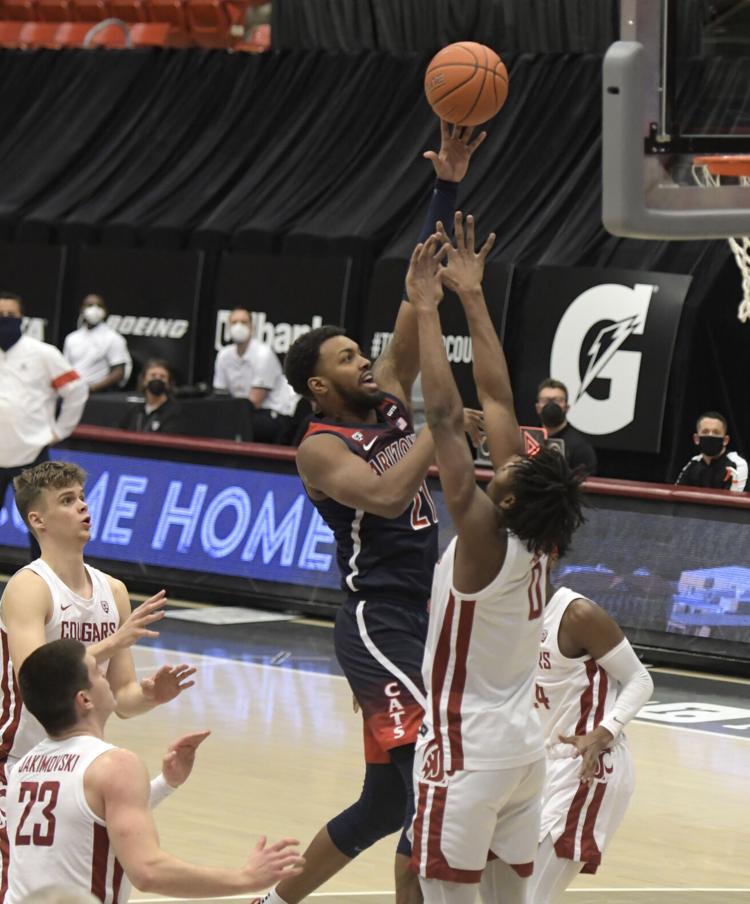 Arizona Washington St Basketball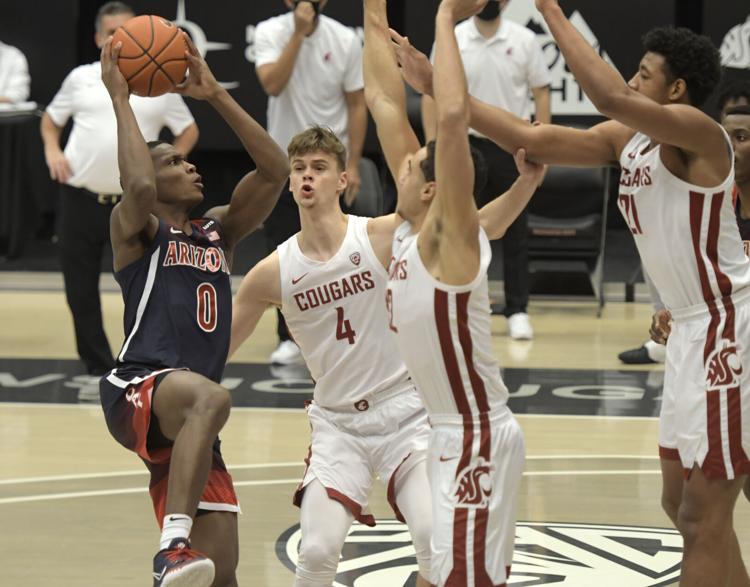 Arizona Washington St Basketball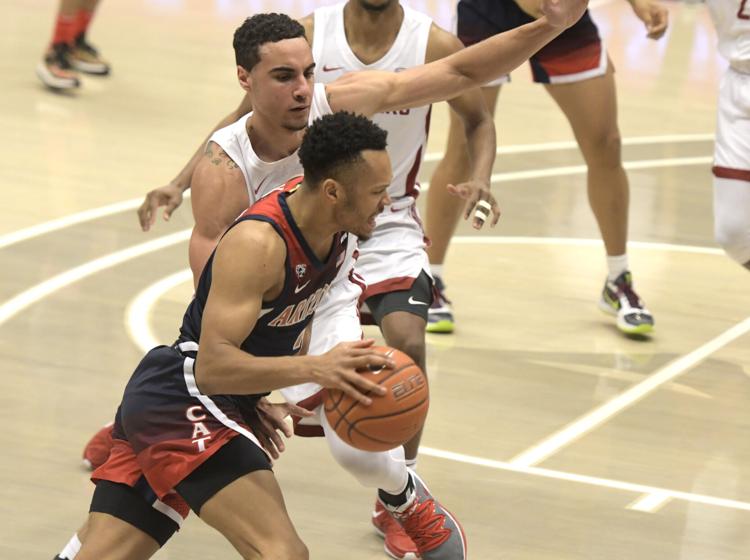 Arizona Washington St Basketball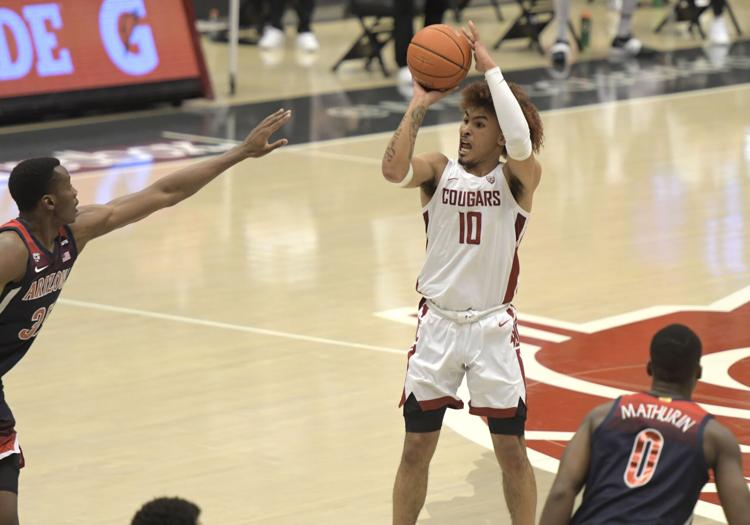 Arizona Washington St Basketball
Arizona Washington St Basketball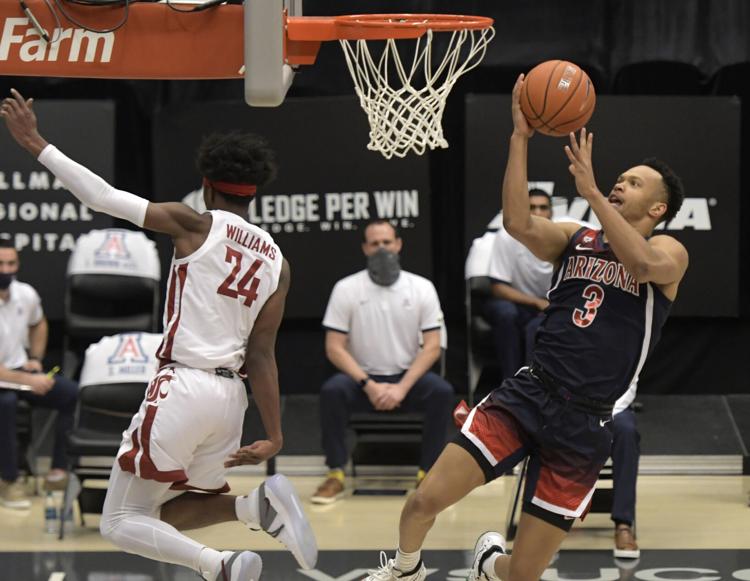 Arizona Washington St Basketball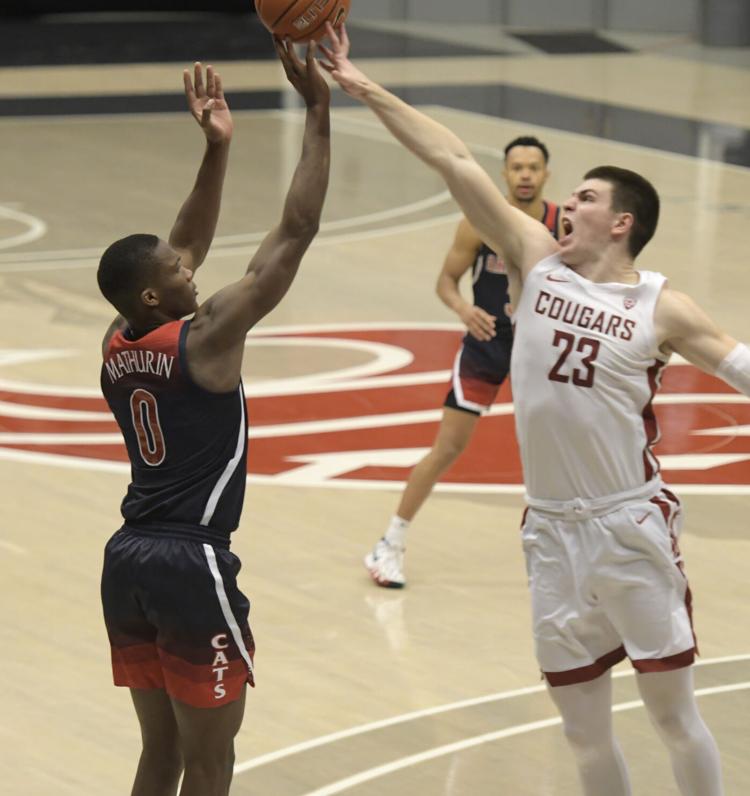 Arizona Washington St Basketball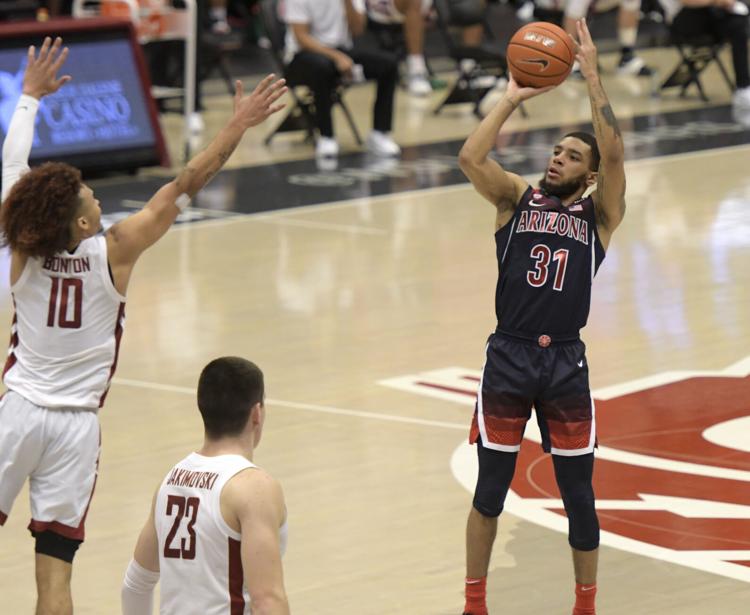 Arizona Washington St Basketball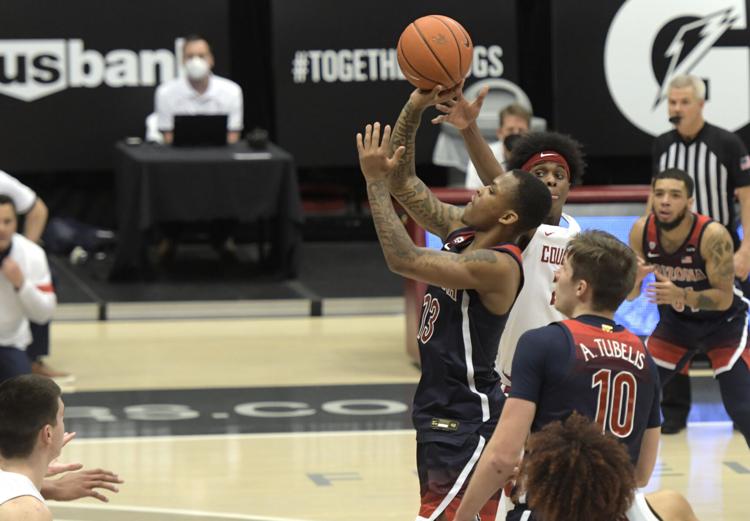 Arizona Washington St Basketball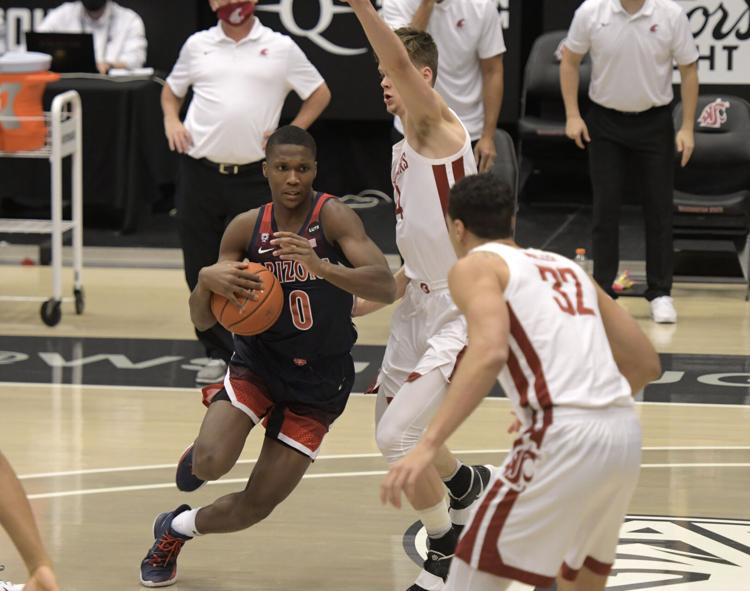 Contact sports reporter Bruce Pascoe at 573-4146 or bpascoe@tucson.com. On Twitter @brucepascoe