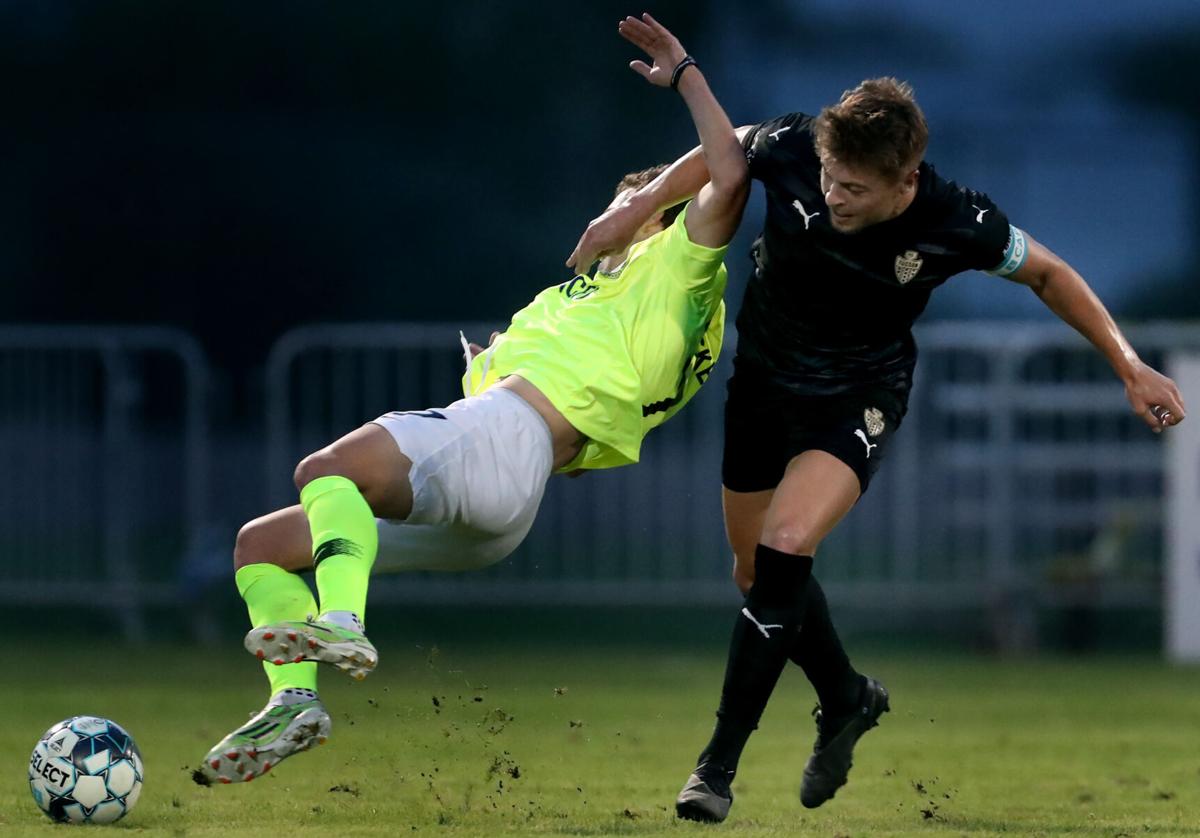 It's been a joyful season for second-year FC Tucson midfielder Charlie Dennis, leader of the Men In Black's prolific offense.
Heading into this weekend's matches, the 25-year-old Dennis ranks third in USL League One in assists, one behind the two leaders with six assists; he's also 28th in goals with three.
"He's worked very hard to help elevate the other players as well, and I think he's really enjoying his football now," said FC Tucson interim coach Jon Pearlman. "And Charlie's at his best when he's feeling the joy of the game."
FC Tucson (8-8-5) is in South Carolina, where it will take on the defending USL League One champion Greenville Triumph SC on Sunday at 4 p.m. FC Tucson is riding a five-match unbeaten streak, the club's longest since the 2018 PDL regular season.
During their streak, the Men in Black have racked up a goal differential of plus-nine.
"We've scored some great goals and we create a lot of chances and I'm sure teams are scared when they see the team sheet that we put out every week," Dennis said.
FC Tucson ranks fourth in the USL League One standings, just one point behind the Greenville Triumph SC (8-7-6).
As of Friday, FC Tucson was tied for first in the league with 31 goals. FC Tucson beat the Triumph 2-1 at home on Aug. 28
"We try and stick to the core principles that we have as a team and obviously the atmosphere's a lot better than when you're losing, so it makes it more enjoyable to turn up to training every day," Dennis said.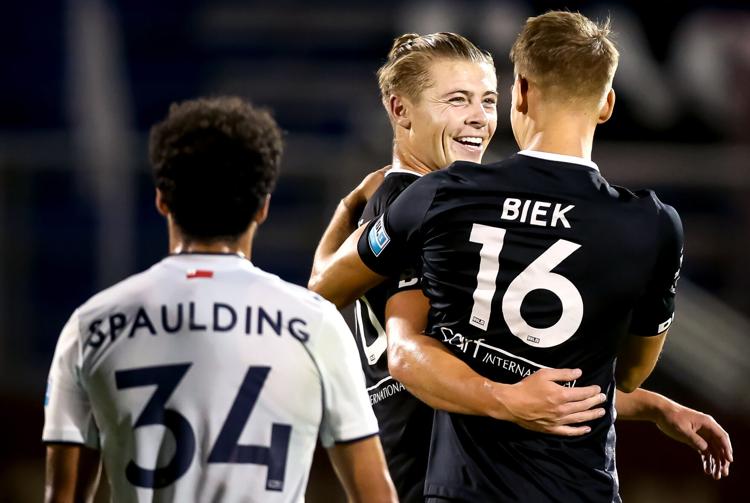 The Brighton, England, native came to the U.S. seven years ago for college. He played at Shorter University in Georgia before transferring to Palm Beach Atlantic in Florida. His college success led to professional stints with South Georgia Tormenta FC and Nashville SC.
Dennis signed with FC Tucson for the 2020 season, and finished with a team-high five assists. His 36 chances created were tied with South Georgia's Marco Micaletto for most in the league.
Dennis, a product of the Southampton FC Academy, was one of four players nominated for FC Tucson's 2020 Most Valuable Player of the Year Award.
"Charlie, I think, is probably our leading point-getter. But more importantly … he can change the game in so many different ways," Pearlman said. "He's probably one of the best 10s in the league and really has settled into a role as a leader on the team."
Corner kicks
FC Tucson forward Tobenna Uzo suffered a knee injury during the team's Sept. 11 win over Fort Lauderdale CF and will miss the rest of the season.
FC Tucson forward Deri Corfe and defender Luca Mastrantonio were named to the USL League One Team of the Week. Corfe scored had a brace and Mastrantonio scored his first professional goal in the win over Fort Lauderdale CF.
FC Tucson will host a watch party for Sunday's match at Firetruck Brewing Oro Valley, 9630 N. Oracle Road.