Fifty years ago today — Oct. 2, 1970 — I walked into the student newspaper office at Utah State University expecting to be given media credentials for the first college football game I would cover: Wichita State at Utah State.
The fall quarter at USU had just begun. The privilege of getting a space in the press box at new Romney Stadium carried more appeal than that night's fraternity party at the Sigma Alpha Epsilon compound, an "Animal House"- type affair that would prime my new fraternity brothers for Saturday's 1:30 p.m. kickoff against the visiting Wheatshockers.
I had no idea college could be so fun, so soon.
The editor of the student paper, Chris Pedersen, was on the phone when I arrived at his desk. He motioned me to sit down.
A minute later, Pedersen looked at me and said "the Wichita State plane crashed this morning. Most of their players and coaches were killed."
Within the hour, we discovered that Wichita State had chartered two smaller planes for the flight to Utah State. One crashed near the Continental Divide near Interstate 70 west of Denver. The other landed safely at the small Logan Airport.
"The surviving players and coaches are on a bus going to the Baugh Motel," Pedersen said. "I want you to go to the motel and interview as many Wichita people as you can."
This was my first assignment at the Student Life newspaper.
"If you want to work at this newspaper, you'll go to the Baugh Motel right now," Pedersen said. "If you don't, you can't work here. This is what is expected of a reporter. It's not all about football games."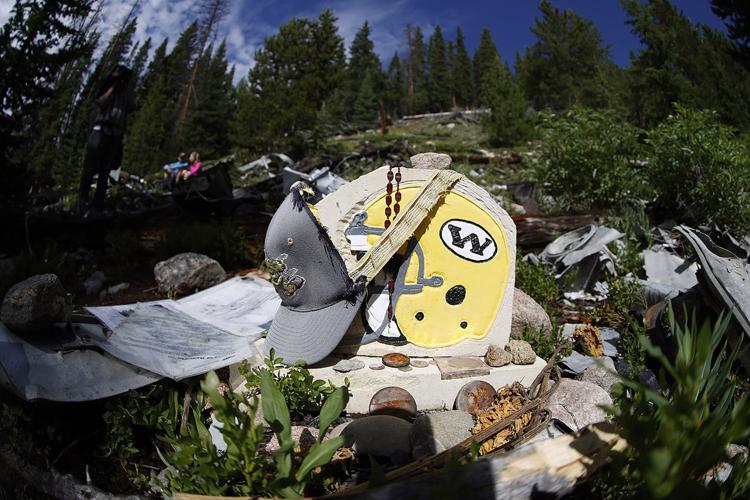 The memories of that afternoon and night are seared into my memory. I drove slowly to the Baugh Motel, the high-end motel on Main Street in small-town Logan, Utah. As a kid, I would pay 50 cents to swim in the motel swimming pool a few times each summer. In my mind, the Baugh Motel was a happy place. But when I parked next to the swimming pool that afternoon, I was overwhelmed by grief and anxiety.
I sat in my car, stalling. I saw a dozen or so Wichita State football players standing outside of their rooms. I couldn't imagine introducing myself and asking how they felt.
Maybe the newspaper business wasn't for me.
Over the day, it was determined that 31 people died in the crash near the Loveland Ski Area about 55 miles west of Denver. Head coach Ben Wilson, athletic director Bert Katzenmeyer and 13 Wheatshockers football players were killed. It was, to that time, the worst disaster in American sports history.
I remained in the car for what seemed like forever. Finally, I saw USU defensive lineman Bill Dunstan — a 6-foot-5-inch future NFL player we called "Moose" and one of my new fraternity brothers. He and fellow USU co-captain John Forzani had driven to the motel to see if there was anything they could do to help the surviving Wichita State players and coaches.
Once I saw Dunstan, I got out of the car. The two football players were talking to Wichita State defensive coordinator Fred Conti, who was smoking a cigarette and leaning against a brick wall, the man who had taken charge during what was surely the worst day in college football history.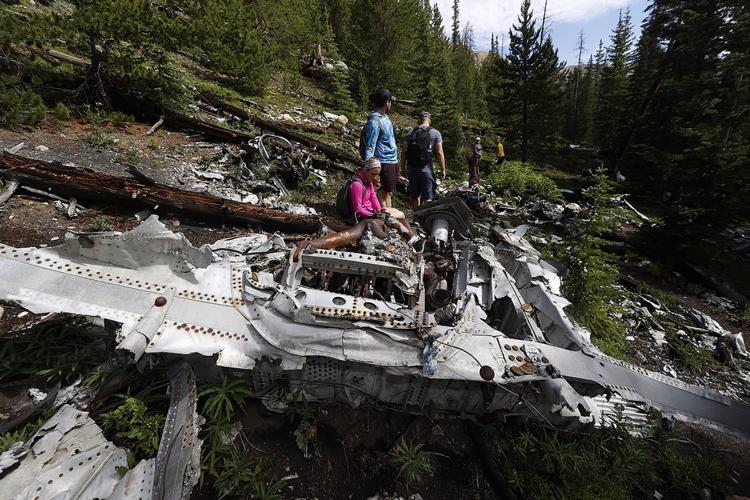 Conti and Dunstan embraced, which was unusual in the generation of the 1970s. Bro-hugs didn't come along for another 20 or 30 years. Engulfed by emotion, I began taking notes.
"Say a prayer for the rest of the boys," Conti said.
It was the first time I ever quoted a college football coach.
I stayed at the Baugh Motel until dark. Wives and friends of the Utah State coaching staff soon arrived with food for the Wichita State survivors. A bus arrived; about 30 players, coaches and those from the WSU support staff boarded the bus and were taken to a Mormon church to pray or cry or probably both.
Early Saturday morning, the bus returned. Everyone left their rooms at the Baugh Motel for an 85-mile trip to the Salt Lake Airport where they would catch a plane dispatched by the Kansas Air National Guard. I drove to the SAE house. There was no pregame party.
My editor called to assign me to go to Romney Stadium, about two blocks away, USU coach Chuck Mills had arranged a ceremony at 1:30 p.m. — the original kickoff time — to pay homage to the 31 Wheatshockers who had been killed a day earlier.
I didn't need a press pass to walk into the new press box. A handful of media people sat, subdued, listening as Mills said a few words over a microphone, standing at midfield, surrounded by Moose Dunstan and the rest of the Aggies football team. Mills' voiced cracked with emotion. He stopped and started several times. A single funeral wreath of black and gold — Wichita State's school colors — was placed at the 50-yard line.
There was nothing else to say. By 1:40, everyone left the stadium. There was no frat party that night, either.
I happened to be in Colorado this week, and on Wednesday drove about 50 miles to Milepost 217 on I-70 near Silver Plume, a mile or two east of the Eisenhower Tunnel, gateway to the Vail and Breckenridge ski resorts. On the side of the freeway is a small white cross next to a casket-shaped memorial. The names of the 31 people killed in the Wichita State crash are carved into the memorial.
It takes about 45 minutes to hike to the scene of the deadly crash. You walk through hundreds of lodgepole pines, a walk blessed by thousands of gold-and-yellow leaves on Aspen trees. It was a beautiful fall day, sunny and maybe 70 degrees.
But the beauty soon ended; debris from the long-ago crash still litters the landscape in Clear Creek County.
Standing there, 50 years later, a football game never seemed so insignificant.
Contact sports columnist
Greg Hansen at 520-573-4362 or
On Twitter: @ghansen711.
Be the first to know
Get local news delivered to your inbox!