When Canyon del Oro hosts Pusch Ridge Christian on Friday night, the Dorados will pay tribute at halftime to one of the best teams in program history: The 2009 CDO squad that went 14-0 and won a state championship.
There are a few parallels between the '09 team and the current Dorados, starting with running back.
Former CDO star Ka'Deem Carey rushed for 2,738 yards and 45 touchdowns to become one of the best rushers in state history. Junior Stevie Rocker has a mountain to climb, but with college offers from Arizona, Cal, Nevada and BYU, he's the current headliner.
Carey's team included Jared Tevis, a do-it-all playmaker who went on to become the UA's starting safety. Ask longtime CDO coach Dustin Peace about Tevis, and he'll tell you about the time he scored four first-half touchdowns in three different ways against Cienega in the '09 state semifinals.
Try two-way star Gavin Davis, who leads the team with 334 rushing yards and has the Dorados 3-0 for the first time since 2010.
Davis rushed 13 times for 135 yards and five touchdowns in the season-opening win over Flowing Wells, earning player of the week honors.
He figures to move around the field, especially once Rocker returns from an ankle injury that's sidelined him for the last month. Rocker is expected back for the Dorados' Oct. 4 game against Catalina Foothills.
Davis "started at safety, now he's at cornerback. When he first came to us, he played slot (wide receiver) and now he plays running back. He might play quarterback," Peace said.
"He's just a well-rounded football player that loves the game of football. And more than anything, he's willing to do whatever his team asks him to do.
"So for us, having that versatility and eagerness by one of your top guys, it spreads across our team."
In a way, Rocker's injury has been a blessing a disguise for CDO. Davis has revealed himself as a capable playmaker, someone who CDO will lean on even after Rocker returns.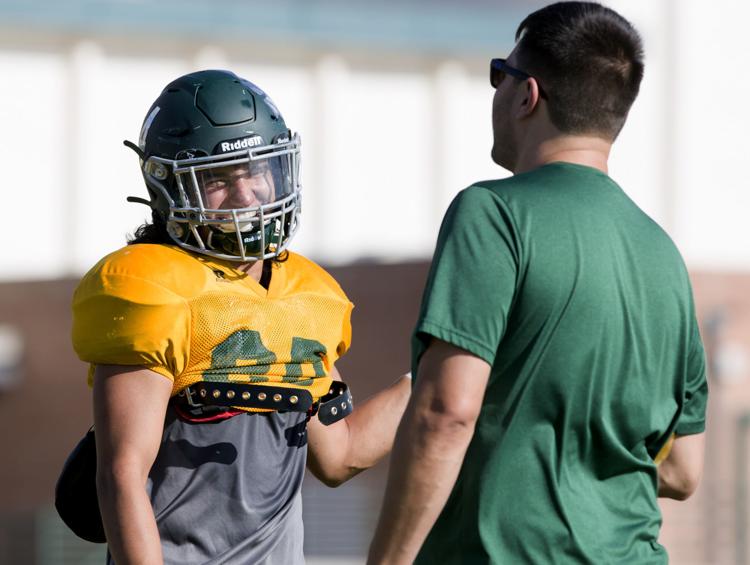 "Gavin has really stepped up to the plate and has shown us, the city that he's one of the best running backs in the city," Peace said. "We just so happen to have another great running back in the city."
Davis was originally supposed to replace Zach Eidenschink at quarterback, forming what Peace hoped would be one of the top rushing attacks in Southern Arizona.
"We started working Gavin at quarterback because we wanted to do what they say is a Wildcat offense, and have running plays for the quarterback," Peace said.
"When Stevie comes back, it's just gonna make things better for him and for our team. ... Don't be surprised if he's playing a little bit of quarterback down the road."
Friday's rivalry game between CDO and Pusch Ridge Christian means a little more to Davis. He attended Pusch Ridge for two years and was part of the Lions team that appeared in the 2017 Class 3A state championship game. Davis said he enjoyed playing football at Pusch Ridge. Off the field, however, he struggled.
"I wasn't fitting in with them academically and the social aspect at Pusch Ridge, so I decided to make a change," Davis said. "CDO was the closest place, so here I am."
Davis had a quiet junior campaign at CDO, posting just 189 total yards. He didn't record a statistic when the Dorados and Pusch Ridge played a year ago.
This year will be different.
"It's definitely exciting because I'm still friends with some of the guys over there, so it's going to be fun to play against them for sure," Davis said. "I think there's gonna be good competition and there's a good rivalry growing since there's about 30 seconds of drive time between the two schools."
Davis said there's no bad blood against his former teammates.
"The one thing about Pusch Ridge is they always showed how much they cared about you," he said.
"Even after I left, every time I saw the coaches, they showed nothing but hospitality and love to me, which is something that's big over there."