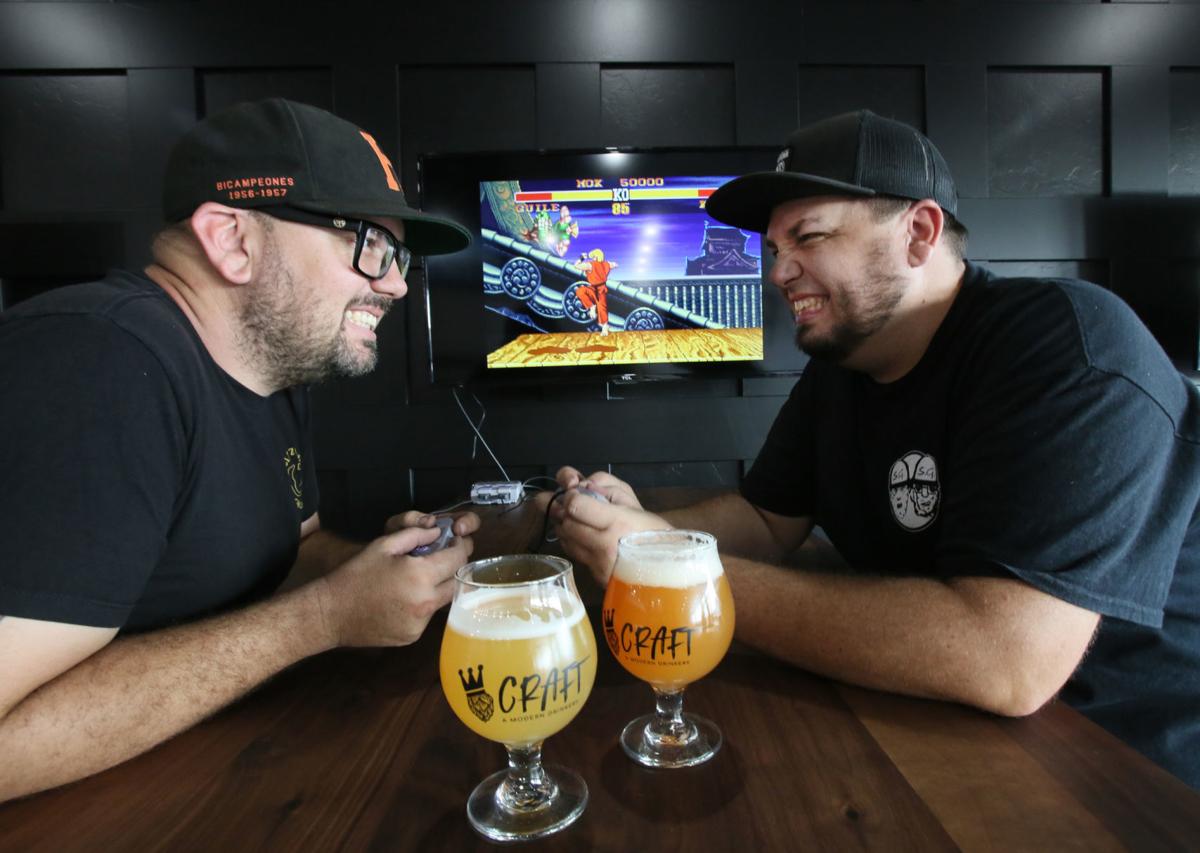 Travis and William Miller, the brothers behind the popular Serial Grillers chain of burger and pizza restaurants, are focusing on tacos and burritos in their newest restaurant venture.
The brothers, who also own the midtown taproom Craft, A Modern Drinkery, are opening Toro Loco Tacos Y Burros in the recently closed Papa Locos Tacos & Burgers at 7940 E. Broadway.
Travis Miller said he expects to open July 15 once they have put their design stamp on the 1,200-square-foot building.
But Toro Loco will not be a Mexican take on Serial Grillers, Miller is quick to note. The menu of specialty burritos and tacos will be made with carne asada, chicken, barbacoa, shrimp and carnitas and will emulate to some degree the taco shops you find around the beaches in San Diego.
While he has decided on the ingredients, Miller admits the menu is a work in progress that he is creating with his longtime friend Jay Spearing, who worked at Blanco Tacos & Tequila. But expect to see a variation of the California-style burritos Miller finds in San Diego that include french fries, carne asada, pico de gallo and cheddar cheese.
"We're trying to do something similar to (other Tucson fast-casual taco stands), but definitely use high-quality ingredients," he said. "It's the same food base but presented and prepared in a different way."
Toro Loco gives the brothers a way to expand their footprint in Tucson without flooding the market with more Serial Grillers that would inevitably compete against one another, he said.
"This is not something that we're going to push as a Serial Grillers concept; it will be a sister concept," he said, adding that he hopes Toro Loco proves to be just as popular as Serial Grillers and grows from the single location to several around town.
"Going into it, obviously with the success we've had with Serial Grillers, my thought is how can we make this into not just a niche concept but how can we open up four or five in Tucson," he said.
30 new restaurants that opened in Tucson in 2019 
Contact reporter Cathalena E. Burch at cburch@tucson.com or 573-4642. On Twitter @Starburch
The business news you need
With a weekly newsletter looking back at local history.