A celebration was in order.
It has been a year this week since Willem de Kooning's "Woman-Ochre," stolen from the University of Arizona Museum of Art in 1985, was found hanging behind a door in a Silver City, New Mexico, home.
Last weekend, UAMA staff and a few museum members hopped over to that city to celebrate its return with David Van Auker and his partners. They had purchased the furnishings at the home of the recently-deceased Rita Atler. Van Auker has said that he threw the painting on top of the pile, never expecting it was a De Kooning worth about $160 million.
If Rita Atler and her husband, Jerry, who passed away in 2012, stole the painting, no one has told the FBI.
"It's still an open investigation," says Gina Compitello-Moore with UAMA.
And the De Kooning is still not available for public view.
"The painting is not on display and probably won't be displayed until after conservation," says Olivia Miller, curator of exhibitions at the museum.
It could be some time before the public can see it.
"There's no way for us to predict the timeline," says Miller.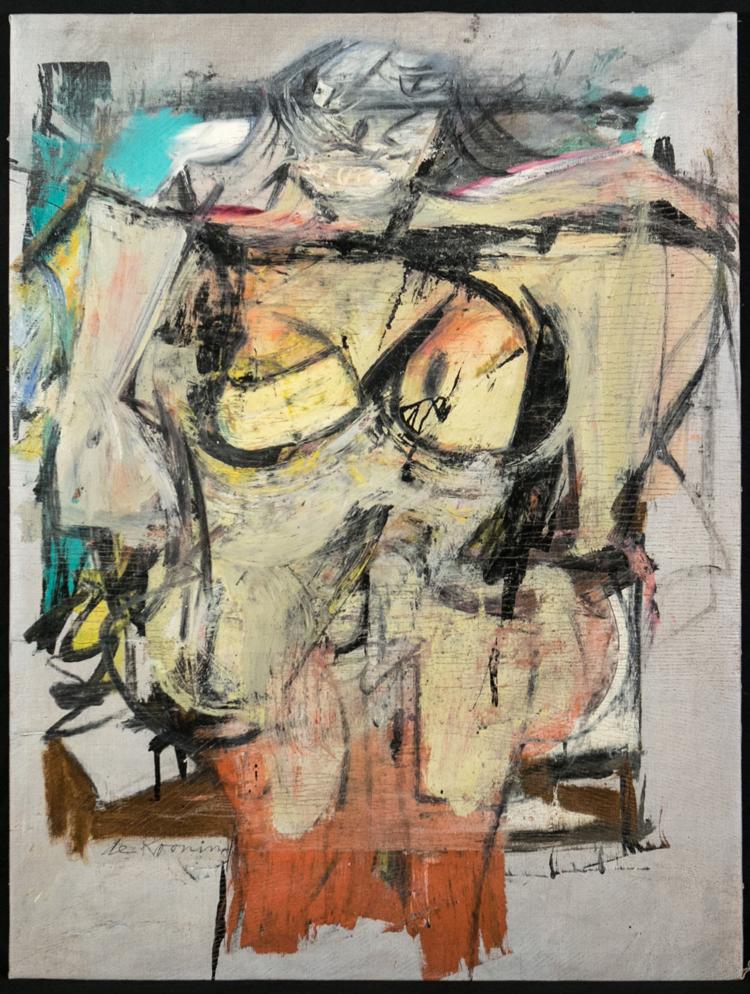 "One, the FBI hasn't closed the case so we can't send it anywhere for conservation. And there's no way to predict how long the conservation will take — they need to assess what needs to be done."
To Miller's trained eye, the biggest issues with the painting are matching it up to a cut portion and paint specks that have come loose.
"As much as possible we will try to reattach it to the remains of the canvas, but because they used a blade the cut was so precise it makes it difficult to reattach," she says.
"The other big issue is there's a lot of paint loss that came from rolling it up, or ripping it from its lining. There are a lot of little paint scraps; that will be a precise repair."
It will be a pricey repair, too.
The art museum has launched a fundraising campaign with the hopes of raising $1 million.
"We are fundraising for the painting in its entirety," she says.
"For conservation, long-term care, exhibition, educational materials — it's a large fundraising pool that will support many aspects of the painting."
Contact reporter Kathleen Allen at kallen@tucson.com or 573-4128. On Twitter: @kallenStar