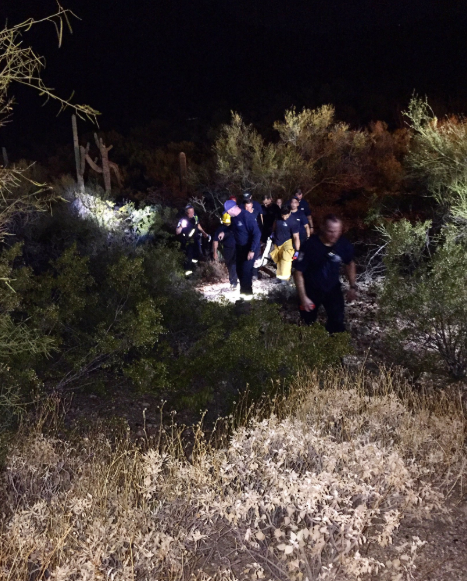 Tucson Fire paramedics rescued a couple Tuesday night in the "A" Mountain area after reports the woman was injured. 
Tucson Fire received a report at about 8:15 p.m. that a couple was hiking and the woman had twisted her ankle and may have a snake bite on her arm, said Jessica Nolte, a Tucson Fire spokeswoman. 
It took paramedics until a little after 9 p.m. to locate the couple because they were off one of the hiking trails in the area of "A" Mountain.
Tucson Fire began requesting a technical rescue team and helicopters but called them off when they located the couple.
When paramedics found the couple, it was unclear if the woman's two injuries were related, Nolte said.
It was also unclear if the injury on her arm was a snake bite or a scratch. Crews transported the woman to a hospital around 9:30.
"It's great to enjoy our hiking trails around the area, but maybe doing it with a little better light or different time of day would have been in their favor," Nolte said.