Axiscades, an India based engineering firm, has arrived in downtown Tucson with plans to hire more than 300 people over the next five years, officials announced today.
The company has already moved about 15 employees into the Transamerica building at 117 N. Church Ave. Jobs will primarily be in mechanical and electrical engineering, as well as finance, research and development, human resources, sales and project management.
Arizona Gov. Doug Ducey was in Tucson for the announcement Friday.
The firm serves heavy equipment, mining and other industries. Mritunjay Singh, the firm's CEO, called Caterpillar the 'primary customer' for Axiscades.
In 2016, Caterpillar Inc. decided to relocate its Surface, Mining & Technology Division to Downtown Tucson, along with up to 600 executive jobs over a five-year period, for an estimated economic impact of $600 million. Caterpillar's 150,000-square-foot building is under construction west of downtown and is expected to be completed by March 2019.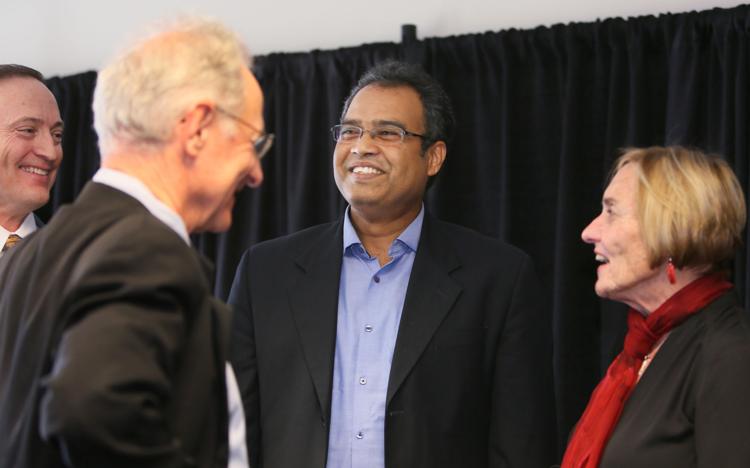 "This is a big win for Tucson and the entire region," Ducey said. "Two years ago, we welcomed Caterpillar's surface mining and technology division to Southern Arizona. Since then, Caterpillar's significant investment has created a ripple effect throughout the community and the state. This is evidenced by the expansion of one of their key suppliers, Axiscades."
The company plans to work closely with University of Arizona and Arizona State University in recruiting and training graduates.
Earlier this month, Texas Instruments Inc. announced plans to build a new $29 million facility, adding at least 35 high-paying jobs in Tucson.
TI, a global semiconductor design and manufacturing company, already has more than 300 employees locally. The new jobs are expected to come with an average salary of $143,000.
Tucson also landed a new Amazon fulfillment center earlier this year, which will employ more than 1,500 full-time workers.
The warehouse, which is under construction, will handle customer returns, light assembly, 3-D printing and direct product pickup by customers from automated kiosks on the city's southeast side.