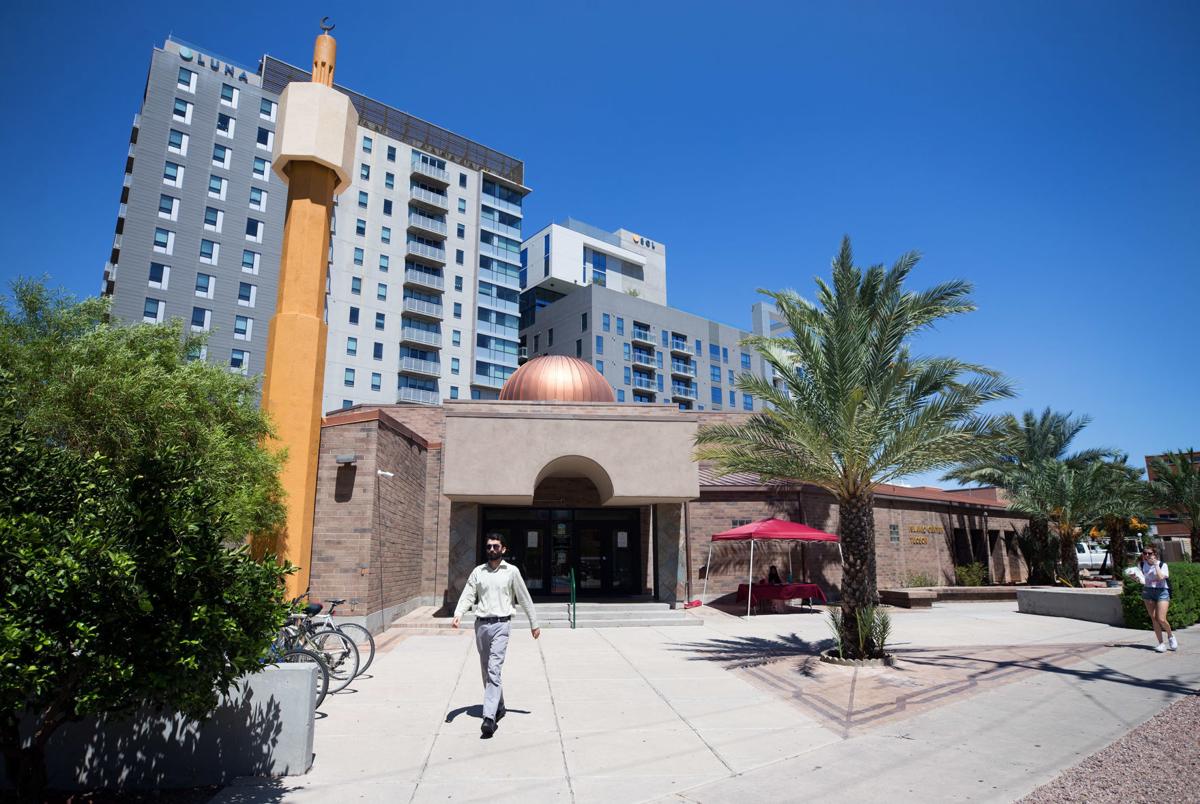 The owners of the Sol y Luna apartment complexes near the University of Arizona said they have enough evidence to move forward with evicting some of their residents after glass bottles and alcohol were hurled toward the adjacent Islamic Center of Tucson last month.
"We have worked closely with the Tucson Police Department throughout this investigation and together we have determined that there is sufficient evidence to move forward in filing eviction proceedings with the court," said Justin Wybenga, vice president of operations for Pennsylvania-based GMH Capital Partners, in a prepared statement. "While we feel we have sufficient grounds for eviction, the decision is ultimately in the court's hands. In the meantime, we have closed access to the balcony for residents of the identified unit."
The statement did not identify the number of units or residents involved, nor whether the residents are students at the UA.
The decision comes amid pressure from Councilman Steve Kozachik, who said he was looking into whether the city could punish the owners of the complex amid continuing issues between the mosque and the apartment complexes since they opened in fall 2013.
Kozachik commended the decision to begin evictions, saying he thinks it "will send the right message" to deter these incidents from happening again.
He said the residents involved were UA students and that Wybenga has indicated to him that he's committed to reporting the incident to the school.
In the recent events, representatives from the Islamic Center of Tucson said children were doused with alcohol in one incident, while broken bottles were found in the outside area of the mosque two days later. Witnesses and surveillance caught the alcohol and bottles originating from the complex near the mosque, near East First Street and North Tyndall Avenue.
GMH Capital Partners said last week it had a "zero-tolerance policy" for that behavior and were investigating.
This isn't the first time residents have been evicted since the complexes opened. Three students were evicted for dumping trash, shouting slurs and throwing beer cans toward the mosque in 2016.
Contact reporter Justin Sayers at jsayers1@tucson.com or 573-4192. Twitter: @_JustinSayers. Facebook: JustinSSayers.