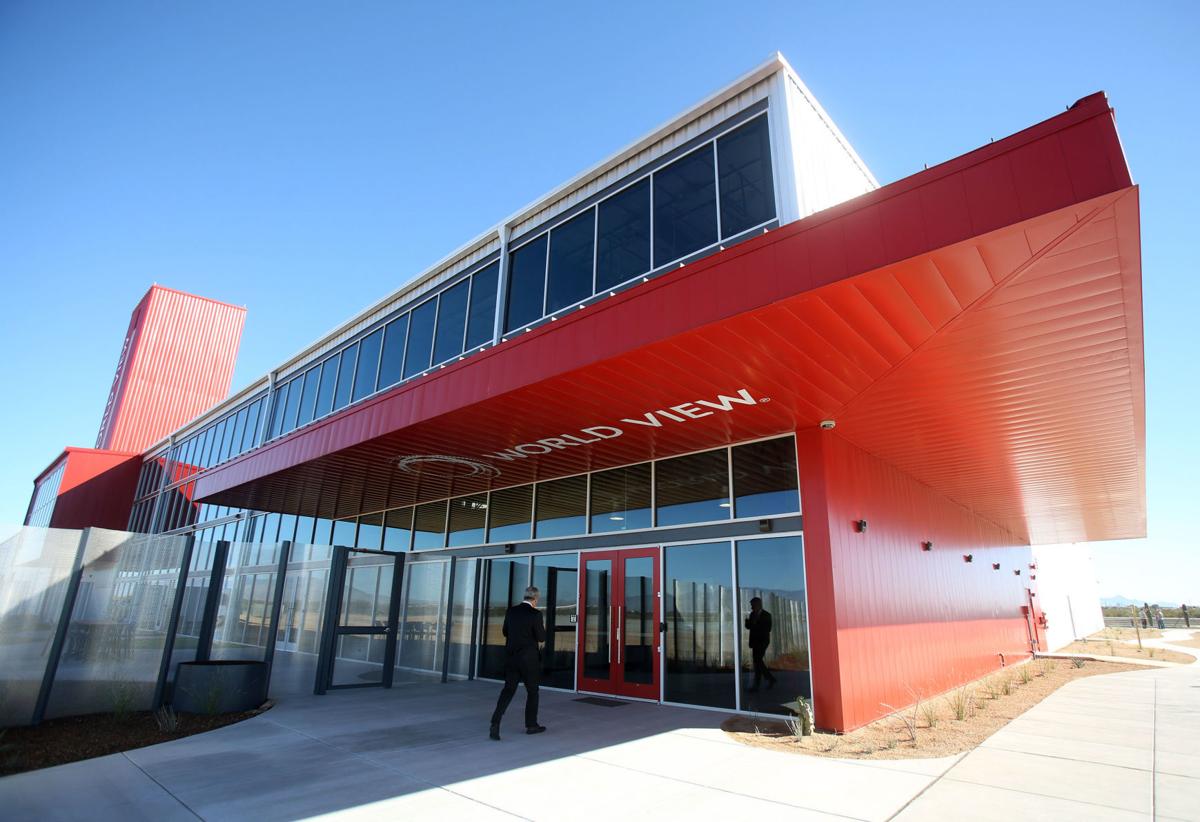 The Goldwater Institute isn't done fighting with Pima County over economic-development incentives given to high-altitude balloon operator World View Enterprises.
On Monday, the conservative public policy think tank asked the Arizona Court of Appeals to reverse the decision by a Pima County Superior Court Judge that favors the county, saying that the $15 million agreement did not violate the state's gift clause laws.
When the county entered into contracts with local architect and construction firms without a competitive solicitation, argues Goldwater Institute Vice President for Litigation Timothy Sandefur, it violated state laws.
County officials have longed pointed to established guidelines that allow counties to forgo standard competition requirements in circumstances in which compliance is "impracticable, unnecessary or contrary to the public interest."
In August, Pima County Superior Court Judge Catherine Woods ruled that the World View deal met the conditions of the exception.
Of the appeal, Sandefur says county officials put favoritism before competition.
"The World View project was, from the outset, riddled with the sort of favoritism and special treatment that state and county law forbids," Sandefur says. "It's just another reason why Pima County's illegal and foolhardy subsidy to a private firm should never be repeated."
In a public post about the appeal, Sandefur points to the hiring of a "hand-picked" architect and a "hand-picked" contractor by county officials to design the project months before informing the Board of Supervisors as an example of favoritism.
In 2015, Pima County was one of three locations across the country that World View was considering for a headquarters and manufacturing facility for its near-space technology.
The company needed to get its balloon-manufacturing up and running by the end of 2016 to meet client deadlines, the county said.
Pima County says it spent about $15 million building the 135,000-square-foot administrative and manufacturing headquarters to lease to World View, and it will receive more than $24.8 million in lease payments over the 20-year course of the agreement.
County Administrator Chuck Huckelberry declined to discuss the issue, but Supervisor Richard Elías was confident the county would prevail when the matter goes before a judge.
"The courts affirmed us on the first ruling, I expect that they would likely do the same in the next one," Elías said.
A year ago, the Arizona Court of Appeals sided with Pima County in an appeal to another part of Goldwater's lawsuit, in which the conservative Phoenix-based think tank alleged the county violated state laws on leases of county-owned property.