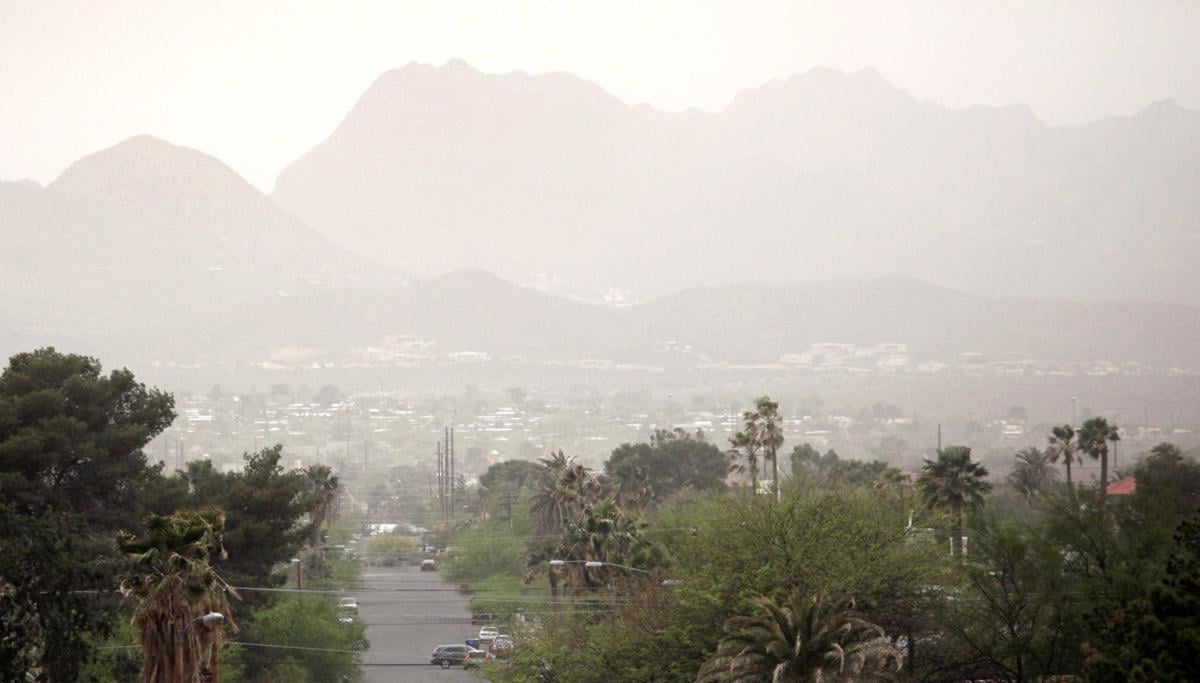 Sure, it feels bone-dry outside, but Tuesday's haze is proof that pre-monsoon moisture is building up in Tucson.
The haze wasn't caused by higher-than-normal air pollution levels but by dew point, Pima County's Department of Environmental Quality says.
Dew point levels are at 50 in some areas, a spike in atmospheric moisture, which combined with desert dust to create the hazy conditions, county officials say.
"When moisture meets the normal amount of dust and particulates we have in our desert air, our visibility is obscured," said Beth Gorman, senior program manager for the Environmental Quality Department. Afternoon breezes help to clear out some haze from the area, and hazy conditions come back once the air is stagnant again, she said.
The weather service also noticed the rising dew point levels, and thunderstorm activity was identified in northern Mexico, which is likely the sign of the beginning of the North American monsoon.
The moisture in the air could mean we'll see rain earlier than our usual late-June to early-July time frame, said Ken Drozd, warning coordination meteorologist at the National Weather Service in Tucson.
"We could be looking at an early start to a precipitation season that lasts to Sept. 30," Drozd said Tuesday. "It could be an early start and cease for a while, but an early start does give more opportunity for rain to occur."
We need it: Tucson hasn't had measurable precipitation since Feb. 28, a 97-days-and-counting dry stretch that's the ninth-longest on record here, the weather service says.
Although we are inching closer to welcoming some rain, we shouldn't expect it this week. High temperatures are expected to range between 104 and 106 degrees through the weekend.
Contact Star reporter Shaq Davis at 573-4218 or sdavis@tucson.com. On Twitter: @ShaqDavis1