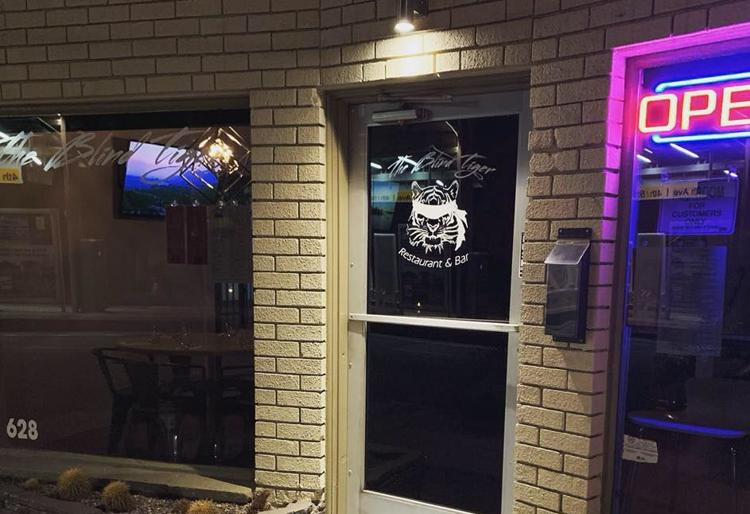 A new restaurant on North Fourth Avenue is offering a menu of high-end bar food, upscale entrees and Tucson-flavored cocktails.
But its name, The Blind Tiger, at 628 N. Fourth Ave., is just as much an indication of what's to come, says Alvaro Kramkowski, who owns and operates the space with husband Michael Kramkowski.
The term "blind tiger" was slang used to describe a speakeasy during the days of prohibition in the United States, a concept that the Kramkowskis hope to recreate in what was once home to the Casbah Tea House and The Kitchen.
"There is a huge patio and back-room area," Alvaro said. "Our vision is to eventually use that space to add a secret bar, with outdoor seating and dining."
The hidden watering hole is still a ways down the road.
The Kramkowskis are first working with a local firm to add more than 2,000 square feet of space to IBT's, the gay bar two doors down from the Blind Tiger that Michael owns and where Alvaro is manager.
In the meantime, the front end of The Blind Tiger is open for business, from 4 p.m. to 11 p.m. Thursdays-Saturdays.
Its menu offers a selection of pizzas, burgers, sandwiches and small-plate appetizers that include carne asada fries, baja shrimp tacos and quesadillas.
Among the more formal entrees: A smoked pork chop, stuffed with mushrooms, Oaxacan cheese and green chiles, and steak frites served with a chipotle compound butter.
The Blind Tiger's drink menu showcases several traditional cocktails with Tucson twists.
A Dark and Stormy is known as a Monsoon Storm at the Tiger, made with Gosling's Dark rum, ginger beer, prickly pear syrup, lime and a chamoy rim.
The restaurant also offers a Tamarindo Martini, a mix of vodka, tamarind nectar, tamarind syrup, with a tajin rim, and a Tucson Mule with orange vodka, ginger beer, orange bitters, prickly pear syrup and lime.
Here are 64 more restaurants that have opened their doors in 2018.