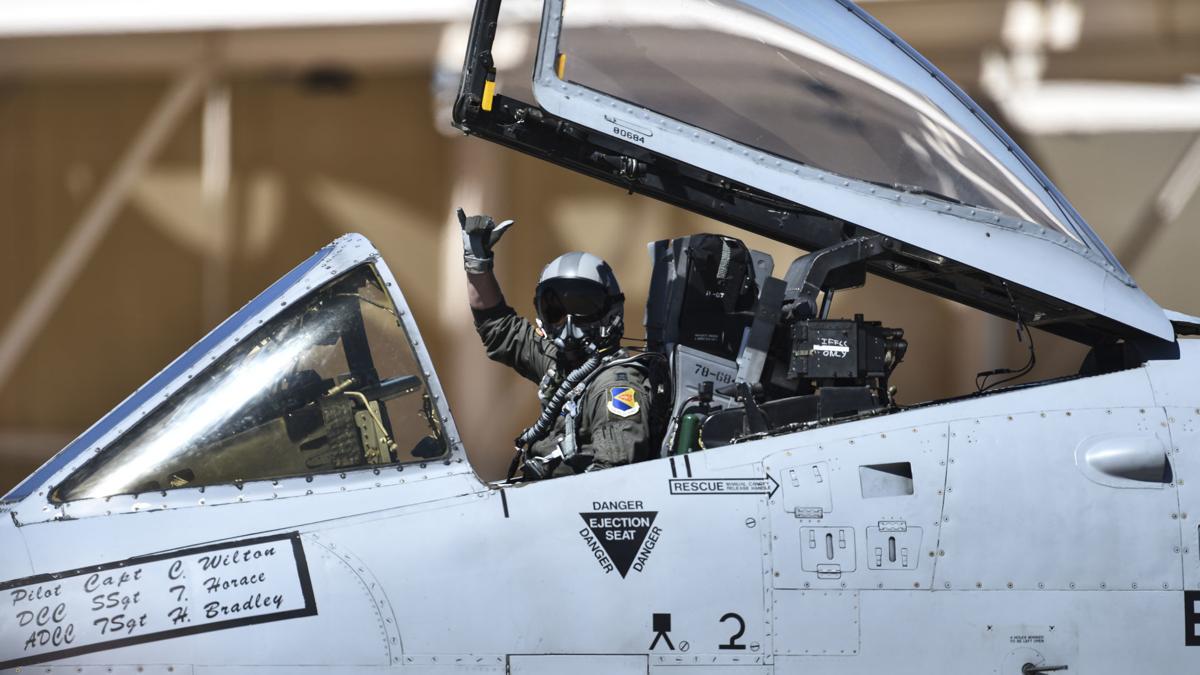 Davis-Monthan has been named the top base in the Air Force by the Office of the Secretary of Defense.
The Tucson base won the 2018 Commander-in-Chief's Installation Excellence Award, which Davis-Monthan last won in 2012.
D-M will be awarded several accolades, including the installation excellence trophy and flag, and granted $700,000 for base improvements.
Installations from across the Air Force competed for the award based on how well they achieve departmental objectives in several areas of installation management, including mission support, energy conservation, quality of life and unit morale, environmental stewardship, real property management, safety, health and security, communications and public relations.
Davis-Monthan Air Force Base is comprised of 34 mission partners that support four combatant commanders worldwide. Some of the operations include close-air support, combat search and rescue, airborne electronic combat, weather operations, and aircraft storage and regeneration.
"This trophy recognizes 11,000 D-M Airmen who think, innovate and execute at an extraordinary level every day," Col. Scott Campbell, 355th Fighter Wing commander, said in a statement.