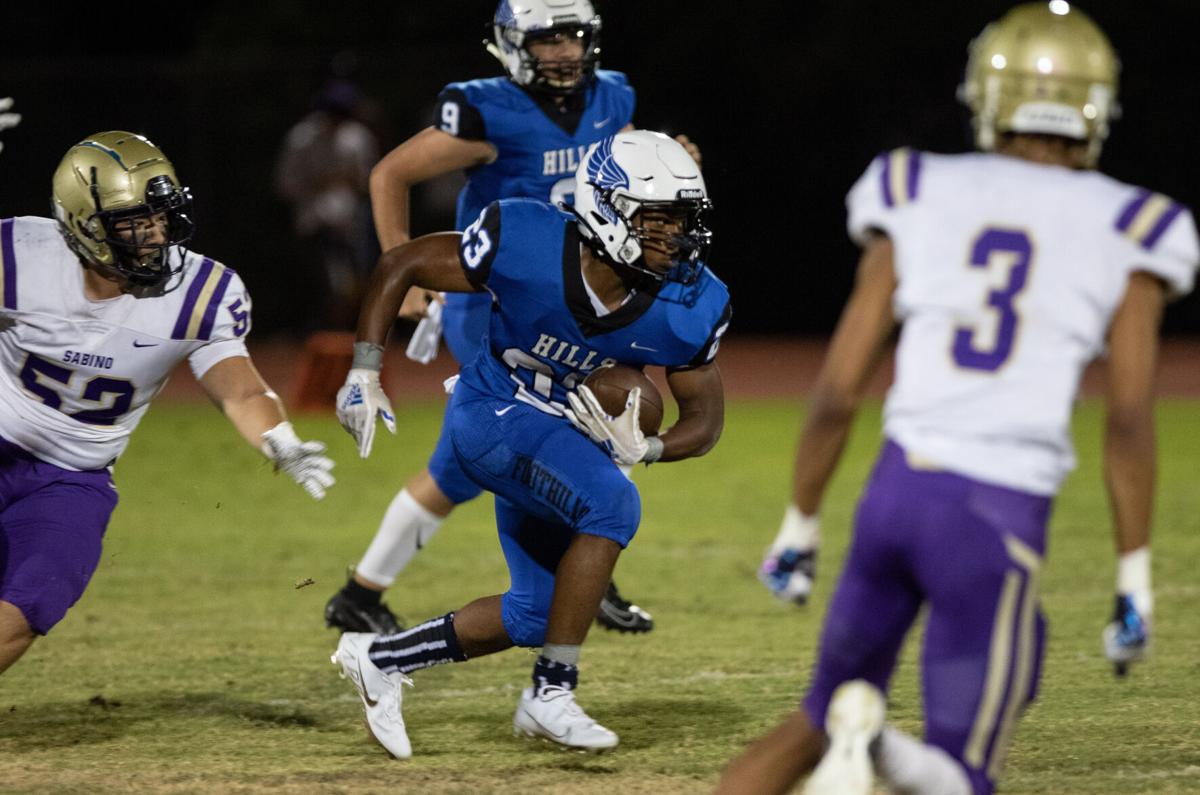 New Marana coach Phillip Steward didn't particularly like starting with such a big rivalry game. For Desert View coach Robert Bonillas, it's starting to feel normal.
Both coaches began the season with emotion-filled victories Friday. Marana topped Mountain View 13-12 while Desert View came from behind to beat Sunnyside 29-21.
For a Marana program that went 1-9 in 2019, beating the Mountain Lions, who made the playoffs that year, showed it is moving in the right direction.
"I know everybody around the town was telling us how big the game was, and these kids have been working for that all summer," Steward said. "To be honest, I didn't like that it was the first game of the season. But I told the kids, 'This is what it is about. This is going to tell us everything about who we are as a team.'"
Bonillas' Jaguars crew opened 2019 with a 20-6 win over Sunnyside. But after an unusual season last fall, where Desert View played just two games due to COVID restrictions, it took a while for the team to calm down in the 2021 opener.
"At the beginning, the emotions got the best of them," Bonillas said. "They were so anxious. We hadn't played in so long."
Down 21-13 entering the fourth quarter, Desert View ripped off 16 unanswered points to emerge victorious. Bonillas raved about his players' and coaches' ability to maintain their composure even as the Jaguars fell behind.
"They didn't think they were out of the game," Bonillas said. "They just kept going, and eventually, in the end, we made a play and won the game. It showed the character of our kids and how they kept fighting."
Neither team gets much time to celebrate, as both are back in action this week. Marana makes a trek to play Tempe High, which has yet to play this season, and Desert View hosts Buckeye Verrado (1-0), fresh off its victory over Scottsdale Notre Dame Prep.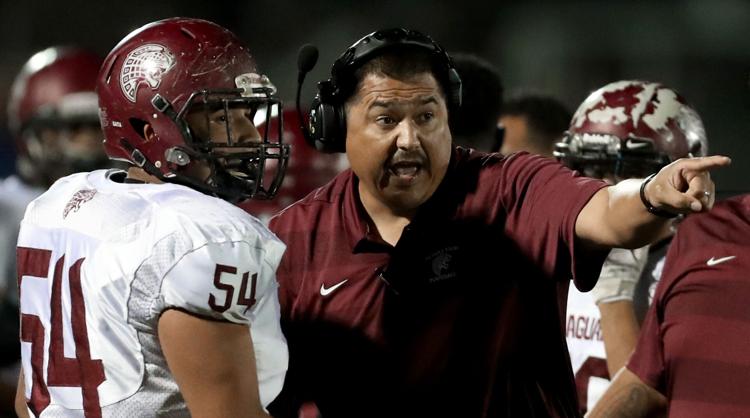 One down, one to go
Ironwood Ridge rolled past Glendale Ironwood last week, bringing some bragging rights to the Old Pueblo.
However, the Nighthawks (1-0) face another team from up north this week, Mesa Desert Ridge. Although the Jaguars (0-1) went 1-5 last season and just got crushed 56-7 by Class 6A powerhouse Chandler Hamilton, Ironwood Ridge coach James Hardy believe this will be a challenging test.
"When you get a chance to play a 6A team on the road in the Phoenix area, it's just very important," Hardy said. "A lot of people hold those type of teams to a different standard, compared to here. We have to show them, prove to them, that we belong."
While I-Ridge might lean on its running game, featuring explosive tailbacks Jordan Thomas and Landon Billings, senior quarterback Tyler Haynie, who completed 10 of 14 passes for 246 yards and four touchdowns in the opener, could be the key to securing a second straight victory. He'll have to avoid the talented Desert Ridge pass rush led by Washington commit Lance Holtzclaw.
"It was a coming out party for him (last week)," Hardy said. "He did a really good job of commanding the offense and throwing the ball."
Grinding it out on the ground
Catalina Foothills first-year head coach Daniel Sainz liked that his players never quit in their opening loss to Sabino.
Senior Yasuo Bean led the way, fighting through tackles and refusing to go down easy even as his team faced a large deficit in the fourth quarter. Bean topped the 100-yard mark on his 19th and final carry, finishing with 107 rushing yards.
"Getting that kind of experience for him was a big deal," Sainz said. "I'm happy our effort didn't end until the final whistle."
Showdown in Sierra Vista
No coach wants to start off his tenure 0-2, but Cienega's Justin Argraves faces a tough test this week down in Sierra Vista.
Buena hosts the Bobcats (0-1) after drumming Phoenix Goldwater 41-0 Friday. The Colts (1-0) rushed for 278 yards on 46 carries with five players, including star freshman Andres Bonilla, reaching the end zone.
"You set the tone on the offense when you can run the ball (like that)," Buena coach Joe Thomas said. "Our offensive philosophy is getting a body on a body. And when we do that up front, our linemen get to the second level and our running backs get the ball and run hard, it's going to make life easy."
Cienega beat Buena 26-19 in 2019, but the teams didn't play in last year's shortened season.