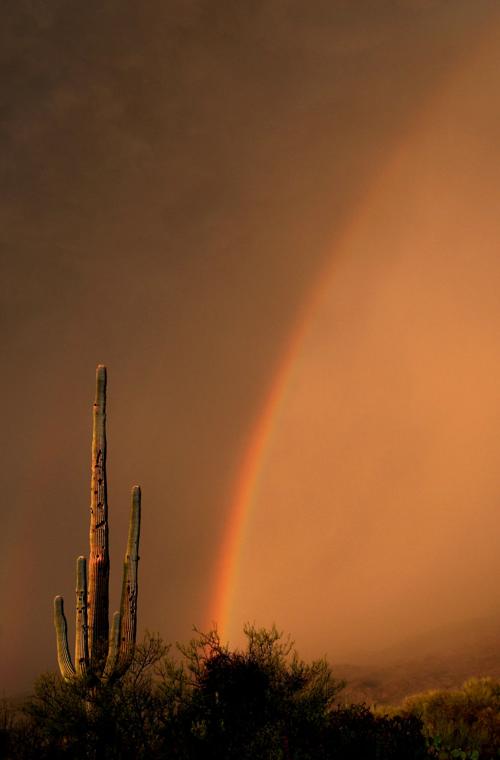 Since 2008 the National Weather Service has identified Tucson's official monsoon season as starting June 15 and ending Sept. 30. The storms bring much needed moisture to the desert, but often come with lightning, high winds, flash flooding, hail and driving conditions that can be dangerous. And they leave behind lots of broken trees.
• Expect storms to develop this afternoon mostly over the mountains, the National Weather Service in Tucson said Early Thursday afternoon on its Facebook page.
They said to expect gusty winds and bursts of rainfall that could be heavy but brief.
The storms were moving north at about 10 mph, the Weather Service said. Storm activity could increase later in the day.
• A massive sandstorm swept across the Wilcox area Saturday. The Cochise County Sheriff's Department shared these two photos. Sheriff's Department tips for drivers caught in a sandstorm: Pull off the right side of the road, as far as safely possible; Turn off your lights; Put the vehicle in "park" and leave your foot off the brakes; Be patient and wait out the dust storm before getting back on the road.