Tucson native Sam Fox sold his locally born chain of boutique restaurants to the Cheesecake Factory for as much as $440 million in a deal made public Wednesday.
The Cheesecake Factory will pay $308 million cash when the deal closes in the fall and an additional "earn-out" payment over the next three years of up to $45 million based on how well Fox's restaurants outside of North Italia and Flower Child perform, according to documents the Cheesecake Factory provided to its investors.
The Cheesecake Factory already has invested $88 million in Fox's North Italia and Flower Child concepts in a partnership formed in 2016.
"We like to call it 'dating before dancing,'" said Cheesecake Factory President David Gordon, who said the company has been a fan of Fox's for years. The company operates several restaurants in Arizona including a Cheesecake Factory at the Tucson Mall.
"Sam is a true restaurateur," Gordon said in a conference call with Fox and the Arizona Daily Star Wednesday afternoon. "We saw the potential in North … and we thought we could help grow the concept."
Gordon said his company plans to open hundreds of North Italia locations nationwide including five to seven locations in the next year.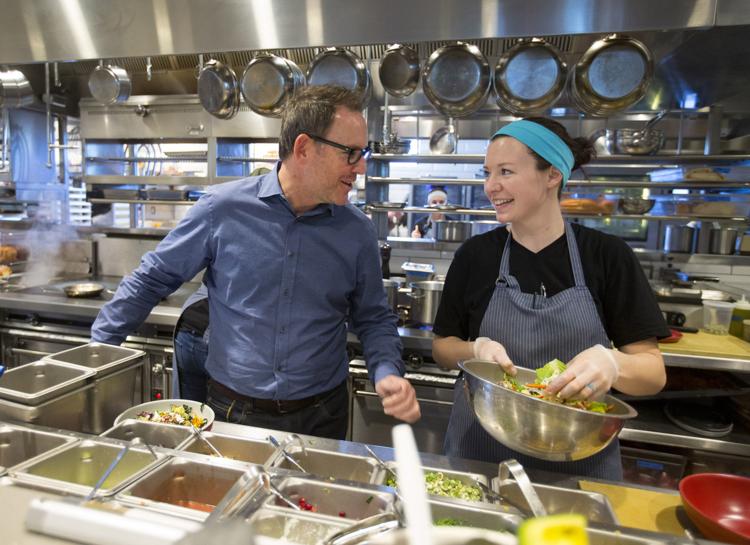 "We think North absolutely could be a national brand," he said. "It's a proven concept outside the state of Arizona and California. We believe there could be hundreds of Norths nationwide."
There are 20 North Italia restaurants in a dozen states including in Reston, Virginia, near Washington that opened this week and a location in Nashville that should open this month, Fox said. In addition to its locations in Tucson and the Phoenix area, North also has five sites in Texas and five in California, where the Cheesecake Factory is headquartered.
Gordon said they will immediately move North's corporate operations to Calabasas Hills, California, but Fox will continue operating the remaining Fox Restaurant Concepts out of Phoenix, where he set up shop in 2001.
Fox said he never imagined when he first opened North Modern Italian Cuisine in 2003 that it would become one of his most popular concepts.
"Not in my wildest dreams," he said. "It was never a thought, and it's amazing to see the success that the brand has had."
In 2012, Fox reinvented North as the more casual Italian farmhouse-inspired North Italia. That August, he invested $800,000 into completely remaking the concept, from the menu of handcrafted artisan pizzas, pastas and hand-cured meats, to the decidedly homey environment with an exhibition kitchen and block-style wood tables and chairs.
The Cheesecake Factory deal has been in the works for the past six months as conversations about "what the future would look like" became more focused, Gordon said.
But the idea of the Cheesecake Factory expanding its role in North was planted not long after Fox entered into his partnership with the company in 2016 and he and Gordon realized their restaurant philosophies meshed.
"Because of the relationship we already had, it let us get to this point much quicker," Gordon said.
Fox launched his restaurant empire in Tucson with Wildflower American Cuisine on North Oracle Road in spring 1998.
Over the next decade, that single restaurant blossomed into a stable of as many as 16 boutique restaurant concepts including Zinburger and Blanco Tacos + Tequila; that number is now 11.
In 2015, Fox sold his fast-casual pizza concept Sauce to Scott Kilpatrick and Todd Belfer for an undisclosed sum. The pair grew the concept from nine locations — including three in Tucson — to 17, including a dozen in Arizona — four of them in Tucson — and restaurants in New Mexico and Texas.
Fox said selling Fox Restaurant Concepts will allow him to concentrate on growing the brands, including expanding some to other markets. He said he is continuing to explore Tucson locations for a Flower Child restaurant.
The last new Fox restaurant in Tucson was Culinary Dropout, which he opened in September 2017 at the old Grant Road Lumber Yard. The price tag for the 19,000-square-foot project at 2543 E. Grant Road was nearly $11 million — at the time his most expensive restaurant project.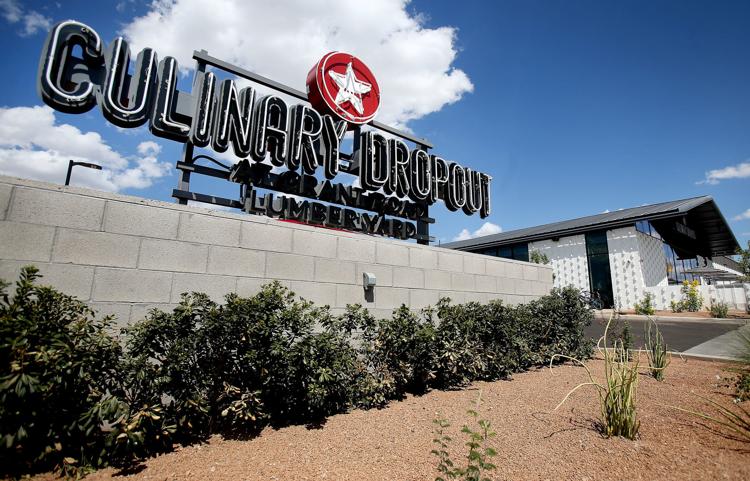 Related: New restaurants that have opened in Tucson in 2019