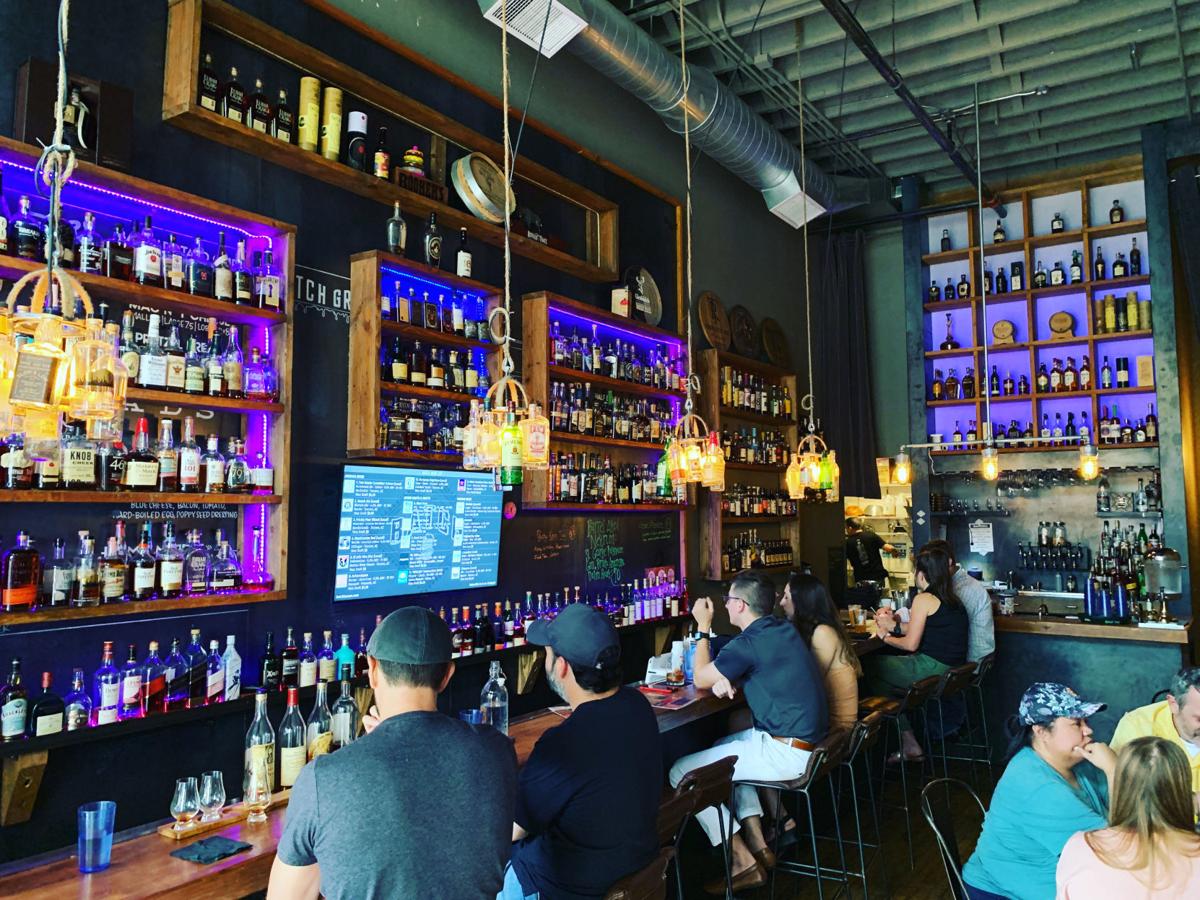 When Ronnie Spece and Kade Mislinski set out four years ago to open Batch, a doughnut and whiskey bar located in the heart of downtown, they were cautious, but moved quickly.
"It was just kind of a whirlwind," Spece said. "From inception to opening was about four months so we were confident enough to just go for it."
Batch Cafe & Bar has spent the last four years perfecting their offerings, an assortment of finely crafted spirits and comfort foods. Spece, who now runs the business by himself, will celebrate the anniversary of its launch on Wednesday, Jan. 1.
To celebrate, Batch will host a "4"-themed event. The restaurant, at 118 E. Congress St., will open at 4 p.m. with $4 doughnut and drink specials, including on Moscow mules, old fashioned cocktails and certain craft beers.
Doughnuts, grilled cheese sandwiches, and spirits can all be found on Batch's eclectic menu.
The bar offers several signature and rotating doughnut options, as well as a "boozy cereal" menu item.
The cereal consists of a bowl of Cocoa Puffs, with a dash of Scotch and a layer of Nutella in the mix.
"Think of a shaken milk cocktail poured over a bowl of cereal," Spece said. "Some people are really for it and others not so much."
Batch can count director and actor Kevin Smith a fan; Smith noted the boozy cereal on social media during a visit to town for a show in 2017.
"It was cool because nobody was there yet, so we were all just trying to act chill about it," said Spece, a big fan of Smith's 1994 film "Clerks." Smith went on to buy some doughnuts and talked about Batch on a local radio show.
Batch's sweet spot is its selection of more than 300 whiskey (and whisky) options, Spece said. The bar boasts whiskeys from all over the world, including Japan, France and Ireland.
"The house old fashioned is really our bread and butter," said Spece, a straight whiskey drinker himself.
Batch offers a rotating variety of 13 local and regional craft beers along with special can and bottle selections.
Recently, Rio Nuevo, a tax increment finance district that invests in bringing more business downtown, revealed plans for a potential expansion of Batch.
Spece and his crew have discussed possibly expanding into their basement, but for now it's only speculation.
"We're really excited to still be here," Spece said. "A lot of restaurants come and go downtown. We're happy to have people support us."
Lee Jaramillo is a University of Arizona journalism student apprenticing with the Star.
Stay up-to-date on what's happening
Receive the latest in local entertainment news in your inbox weekly!